Alabama Power's Shoreline Management staff is hosting a Public Education Open House on Friday, October. 21. The event will be held from 11 to 2  in the Creekside Lodge Event Center in Dadeville.
Shoreline Management staff will discuss how the permitting process works for shoreline structures such as boat houses, docks/piers and seawalls, and answer any questions. Lunch will be provided.
This will be a great way to learn about the shoreline permitting at Lake Martin.  Hope to see you there!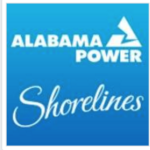 Click here for Alabama Power Company's Shorelines website.
Click here for Creekside Lodge Event Center google map.