Recently I had a conversation with Don Manuel of Alabama Power Credit Union (APCO Employees Credit Union) to discuss two topics. The first topic we discussed revolved around closing costs on mortgage loans, and the second was APCO's new relationship with Lake Martin Resource Association (LMRA).

John:  I know my readers are interested to hear more about the mortgage promotion APCO is offering. Tell me about it. Has it started yet?
Don:  Thanks for asking about the promotion. This really is a unique offering from a financial institution. The Credit Union is a not for profit cooperative. When the Credit Union is successful, we return our profits to members through lower borrowing rates and higher savings rates. We also  have a fantastic mortgage operation. Our goal was to make a splash during the slower time of the year (January and February) for mortgage lending, so we came up with the ZERO Closing Costs Mortgage Promotion. It is really just another way to give back to our members.
John:  When you say ZERO closing costs, does that include the origination fee?
Don:  Yes, ZERO origination fee.
John:  What about appraisal fee?
Don:  Absolutely!  The appraisal fee is included, too.
John:  What other incentives are included in 'ZERO Closing Costs'?
Don:  Just about everything you think of when you hear the words, "closing costs". In addition to not charging an origination fee, we don't charge a fee for underwriting, appraisal, title insurance, doc  prep, credit report, flood determination, tax monitoring, application or closing. The promotion covers everything, except recurring items like taxes and insurance. There is a complete list on our website, apcocu.org. Of course, terms and conditions apply.
John:  How long are you running this mortgage promotion?
Don:  The promotion started January 1 and will run through the end of February.
John: Don, tell me about your credit union's relationship with LMRA.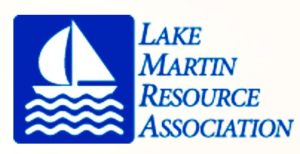 Don:  LMRA is a non-profit organization that has been around since the 1970's. Even though our CEO, Derrick Ragland, and I have both been lake homeowners for over 30 years, we had not crossed paths with LMRA until last year. We learned that LMRA is dedicated to promoting, preserving and protecting Lake Martin and the adjacent areas. Their goals of safety, clean water, stable water levels and overall enjoyment of the lake was a sentiment we shared. While meeting with the LMRA board, we learned more about the organization and realized our credit union and LMRA could accomplish much more together than we could separately. Our credit union is a "closed" field of membership financial institution. In order to become a member, you must be associated with a specific company or organization that is a Select Employee Group (SEG). LMRA and APCO agreed to work towards a partnership that would give the group SEG status. The affiliation process was successfully completed and we're happy to play a small role in aiding LMRA's mission, while opening the door for members of the organization to join the Credit Union.
John:  What do you have on the horizon with LMRA during 2017?
Don:  With the start of the New Year, LMRA began a membership drive. We are supporting and collaborating with their efforts in any way we can. The Credit Union has more than 70,000 members. We believe many of them share in our support of the LMRA initiative of preserving Lake Martin and the protection of Alabama waterways. We want to do what we can to grow awareness for the LMRA and its projects.