Kennebec waterfront lots are estate sized!
I was looking at some overall numbers for Kennebec and thought these were interesting.
There are 41 lots in Kennebec for a total of 47 acres. Each lot averages 1.1 acre. The waterfront frontage averages more than 375 feet which is longer than a football field! If you add up every lot's waterfront, you find that the total waterfront footage for the entire neighborhood is 16,585 feet. Wow! That is over three miles of shoreline, people!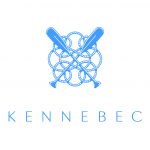 Are you interested in learning more about Kennebec – the newest lakeside community at Lake Martin? Give me a call or text (334) 221-5862 or email.  My name is John Coley and I would love to hear from you!