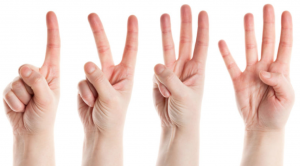 What lake home improvements add the most value?
Author's note: Occasionally, current and former clients and readers of my blog ask my advice on remodeling their lake homes. Keep in mind, these are people who don't live with me day to day. They don't see me do things like walk from room to room looking for my iPhone, only to realize it's been in my hand the whole time. They don't hear me yell at Siri because she can't decipher my drawl. Somehow, they still respect my opinion enough to ask it.  Here is a recent conversation I had with a Lake Martin homeowner whom I will call Mason. Mason has a lovely lake house in the Parker Creek area and is trying to decide how to prioritize his projects. Judging by how he misinterpreted my scoring of his screened porch project, I may have wandered into a domestic dispute. Let the record show that I voted the kitchen #1, not his pet screened porch. At any rate, I hope I helped. 
Mason: I have several things I want to update on my cabin and I am wondering in your humble expert opinion, which helps the sales value the most? I can't do them all now and I need to prioritize. What would be an order of importance ranking? I know all factors vary and at the end of the day real estate is all about location. What about the shape of the lot? Is it second most important?
Here are my projects, in no particular order:
1.) Adding on screened in porch space. Right now, there is decking on only one half of the house, and only half of that has a roof and is screened in. I'm wondering if it's a good investment to screen in it all.
2.) Updating kitchen– It needs new counter tops, painting, and sink updates.
3.) Bathrooms– They each need a new vanity and new plumbing fixtures in the sink and the tub.
4.) Normal maintenance items, like painting and trim, carpentry, repair, etc. – Should these happen before all of the above? I am curious on the bang for the buck on resale.
I would be interested in getting your opinion on all of this because I am sure residential priorities are different on a Lake Martin home versus a house in the big city.
John: Mason, you are so right. Here at Lake Martin, real estate is valued in ways that are a lot different than your property back in Gotham. When I am asked to estimate a likely sales price for waterfront property here, I always look at these four elements, in this order of importance:
1. View – Bigger is better. How far can you see from the dock? From the home?
2. Privacy – Are you so close to your neighbor that you can you pass a coffee mug to them?
3. Location – Historically, several neighborhoods on Lake Martin seem to sell at higher prices than others. It pays to know which.
4. House and improvements like docks, etc. – Yes, what is actually built on the lot comes in fourth. Remember, you can always change your house, but you can never change your lot. You had better love it.
Mason, you have already bought your house, therefore your die is cast with your lot (which I think to be a great one, by the way). Please understand that projects can improve your value only so much. The lot is king. However, I understand your desire to prioritize your potential projects. At the risk of your marital harmony, I will venture my thoughts. Please keep in mind that I am ranking these based on what I think "the market" prefers – not necessarily what I would do on my own home. To each his or her own. 
1. Kitchen – As much as I might not like to admit it, those "reality" TV shows are generally correct. Most buyers prefer a modern kitchen. 
2. Screened porch –  This is a sentimental favorite of mine. Who doesn't love a screened in porch? But again, most buyers can conceive of expanding a back deck. Kitchen remodels take greater vision. Although, I might bump it up into a tie with the kitchen if you make it an outdoor room with cool amenities like TV and fireplace.
3. Baths – This is another area in which your average buyer lacks the vision or the know how to imagine anything different from the present. Bathrooms are also a big "fear of the unknown" area. I have listened to buyers speculate wildly about the potential cost of a remodel. Save their fears and do it ahead of time.
4. Normal maintenance – This is always important but I ranked it last for you. I think if you were about to put it on the market you would need to do it first. 
Mason: Just as I was thinking. So much time is spent on a screened porch, I guess that it is a good place to put money. If I did the kitchen, what about upgrading countertops from the old Formica to granite? Is that necessary?
John: Yes, I think as long as you're working in the kitchen you might as well do full granite – not the granite tiles. Honestly these days granite is not that expensive when you consider the whole project.  Again, I have nothing personal against granite tiles. Install them if you like them. But, most buyers prefer solid stone surfaces like granite and quartz instead of tiles.
Mason: This could be an idea for your next great article in some high paying magazine or something….
John: Do you know of any?
Note: I originally published this article in my monthly column in Lake Magazine. I am proud to write about Lake Martin Real Estate for Lake Magazine and ACRE – the Alabama Center for Real Estate.