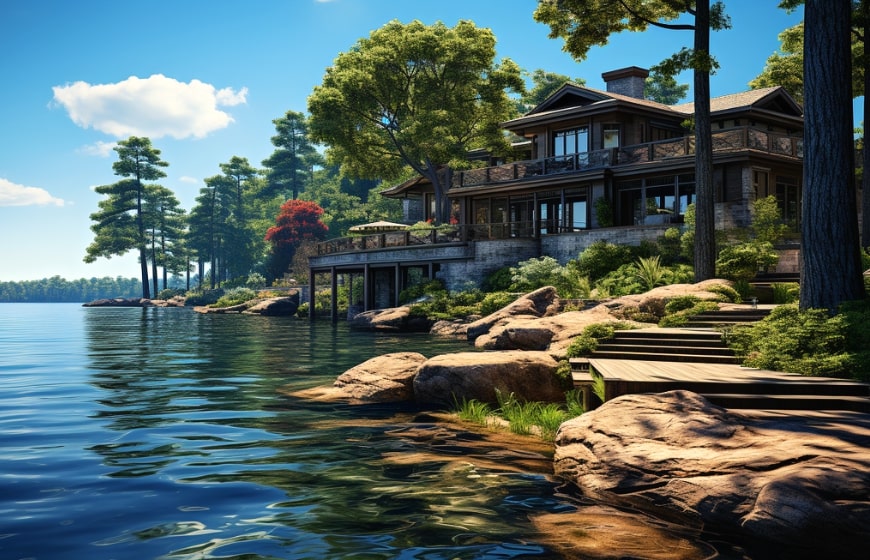 If you're looking for a tranquil escape from the stress of city life, consider investing in a Lake Martin waterfront property. Lake Martin has 880 miles of shoreline and is an idyllic destination for people who love the outdoors. But what makes buying a Lake Martin waterfront property so appealing? Here are some top reasons you should consider investing in this stunning location.
Lake Martin Real Estate Market Watch
The average sale price of homes in the Lake Martin area was $680,000 during August 2023. Real estate data changes daily. If you need to buy or sell a waterfront property near Lake Martin, please click here to contact us.
3 Reasons Lake Martin Waterfront Property Is Right for You
Closer to Water
Lake Martin's waterfront property offers breathtaking views that are truly unparalleled. Whether watching the sunrise or stargazing at night, the views are incredible. Along with that, lakefront property gives you great access to the water. You can do more boating, fishing, and other watersports while living on the lake. The lakefront lifestyle is a true luxury.
Good Investment
Lake homes are in high demand. They are also attractive to various types of buyers. It makes them a good investment. The property value should grow over time, even if you just buy it for a second home. However, lakefront homes can also generate income. Vacation rentals are big business in lakefront communities. Short-term rentals could help you pay for the property.
Vacation Everyday
As soon as you walk into a waterfront home, you arrive at your paradise! The serene water, gentle waves, and crisp breeze will transport you to a worry-free wonderland.
You can take your time swimming, boating, fishing, or chilling on the deck. You can savor a cozy dinner under the stars at night or toast marshmallows over a fire. With all the natural beauty and endless entertainment, a lakefront home is ideal for relaxation.
Buying a Lake Martin property can be a great decision. You can enjoy the beauty of the lake and outdoor recreation. It's also perfect for creating memories with friends and family. Along with that, it can also be a smart financial decision.
Find Your Lake Martin Home!
Are you interested in buying a home near Lake Martin? Click here to contact Lake Martin Voice Realty. We are experts in the local real estate market. Reach out now to see how we can help.
Thanks for visiting!