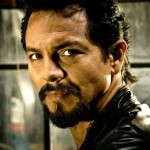 Need a Lake Martin real estate intervention?
I really like idea behind the HGTV show, Real Estate Intervention.  It's real.  It's practical. And like a lot of these real life intervention shows, if I had any sense I would buy copies to make my kids watch when they become teenagers.
My wife and I were joking that we could make a show about Lake Martin waterfront home sellers - The Lake Interventionist: Helping Sellers Get Rid of Their Unsold Properties By Any Means Necessary. I could be the interventionist, the one that sits down with the sellers, holds their hands lovingly, with dewy eye, and tells them that they need some help.
We could sit around the living room of their Lake Martin house, and instead of friends and family, I could bring with me some local "experts" to address the holy trinity of real estate:
1) Staging.  Bee Little could pat them on the back and encourage them to de-clutter and remove their yard gnomes.
2) Pricing.  My dad (Walter Coley) or Ron Morgan (Lake Dog Appraisal) as appraiser could give them the hard news:  "It ain't worth what it was in '06." If they're a spec builder, this might include a (loving) slap and a stern "I don't care what you've got in it."

3) Marketing.  Pan back to me and I'll explain that no matter the bad news, there is a way out!  There is a path to success.  Market hard – with first class videos and online marketing.  Forget billboards and newspapers. (Print advertising is as dead as the Boston Globe.)
Sure – I'm farming out the tough love and I get to be Mr. Cool.  But what's the point of having your own show if you're not the hero of every episode?
Daniel Bates said at July 13th, 2009 at 5:57 am

John, I'd tune in for every episode! The transparency in real estate has finally hit HGTV and it is refreshing to see a real estate agent talking straight forward and honestly with the sellers…also nice to see a male Realtor representing

The agent on the show isn't worried about his commission and as a result 2 of the 3 episodes I've seen resulted in the sellers deciding that they were not able to lower the price any further and taking his advice to rent for a year and then see where the market is. Sometimes it's not the immediate payout that WE want, but it MAY be what is best for THEM and your honestly will be repaid the following year when they list their home with you.

Bailey Jones said at July 15th, 2009 at 3:21 pm

"It ain't worth what it was in '06." Truer words have never been spoken, yet they are not enough. As I've looked at houses for sale on the lake (something I've been doing for decades, whether I've needed one or not) I've often thought of several things that sellers need to be told. Among them:

"A million-dollar house crammed between other houses is NOT worth a million dollars."

"A million-dollar house stuck in the back of a slough that is dry 10 months of the year is NOT worth a million dollars."

"A million-dollar house crammed between other houses AND is stuck back in a slough that is dry 10 months of the year"… well, you get the point.

In my opinion (perhaps I should put that in all-caps) a house on the lake should be judged on so much more than the house itself, much moreso than a non-lake, non-vacation home, because in many cases the buyer is looking for MORE than a home; they are looking for a retreat, an escape, for their piece of Heaven on Earth. And to find that they're looking at more than a building; they're also looking at the lot, the view, the lake access, the serenity, and more.

After all, if the only thing that mattered was the house itself, why not buy one nowhere near water, where the prices are usually lower?

I have noticed in my searches that I'm usually much more taken with bad houses in great locations than I am with great houses in bad locations. And that shouldn't be surprising; after all, a house can be improved and enlarged, but the lot it sits on cannot.

Richard Stabile said at July 17th, 2009 at 7:06 pm

Resort, lake, waterfront properties are priced on location land value weighted heavier than in regular residential neighborhoods.