Lake Martin Voice Realty
info@lakemartinvoice.com
Country Living magazine chose their 2017 Lake House of the Year location at Lake Martin! Their July/August issue (which goes on sale at news stands this week) has been dubbed The Water Issue. And since you love Lake Martin like I do you will agree they made a wise choice in choosing Lake Martin as the site of the Lake House of the Year! This issue celebrates life on the water so be sure to pick up an issue today!
This beautiful, relaxed home was built in a collaboration with architect Jonathan Torode of Nashville (Pfeffer Torode Architecture), builder Chad Calhoun of Alexander City (Classic Homes), and Russell Lands on Lake Martin. The home is located at 321 Paddock Point in The Ridge, a Russell Lands development.  Click here for Google map.
The lake home's exterior features rough cedar siding and a natural stone chimney and outdoor spaces that we all love such as a screened in porch, a lakeside fire pit and a deck area to watch the sunset. Inside the 2,900 sq. ft. home are expansive windows – each room taking advantage of natural light, oak hardwood floors, tongue and groove pine walls, a smooth cypress ceiling in the open living room, a natural stone fireplace, beautiful finishes in the kitchen such as subway tile quartz countertops and a pecky cypress kitchen island, 3 bedrooms, 4 1/2 bathrooms with patterned porcelain tile, an upstairs bonus room, a pantry and more.
And guess what? You can take a tour between June 26 and July 9 from 10-5 daily. Tickets are only $15 and will benefit Children's Harbor. Click here to purchase tickets now.
Check out one of the videos Country Living did (click play arrow):

To read the online article and see photos and more videos from Country Living click here.
If you are ready to find your Lake Martin home to enjoy life on the water give me, John Coley, a call or text me at the number at the top of this page, email me john@lakemartinvoice.com or contact me here.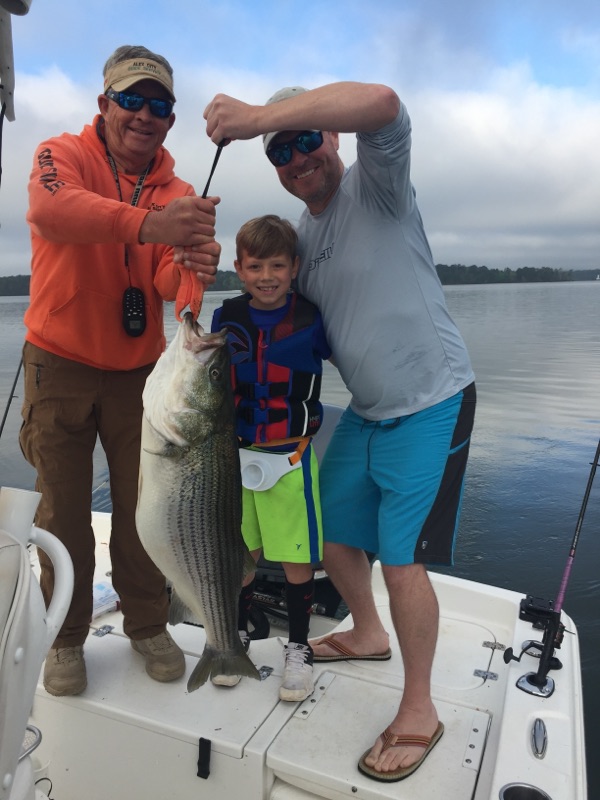 I first met G. C Lewis and his family when I was helping them find a waterfront lot on Lake Martin. Being an Auburn alum G.C. was interested in building a lake home close to Auburn. Since the Lewis family lived in Georgia they were weighing their options at Lake Martin vs lots at Lake Chatuge in Georgia. They realized Lake Martin had a lot more to offer in terms of amenities and restaurants.
We found a lot in Shady Bay that was perfect for them. They hired Bryan Jones of Jones Pierce to design their home. The Lewis family was so excited to move forward with their plans to build at Lake Martin.
It is so much fun for me to keep in touch with my clients over the years. The Lewises were new to Lake Martin but as you can see in the photo above, they quickly learned the fishing hot spots with help from David Hare.
David Hare, owner and head guide of Alex City Guide Services, is one of the best guides on the Lake and certainly one to talk to about learning to fish Lake Martin. Give him a call at 256-401-3089 or email him at davidbhare@yahoo.com.
If you are looking for a lot at Lake Martin and ready to start planning your lake getaway, call or text me, John Coley at 334-221-5862  or by clicking here or email me – john@lakemartinvoice.com. I would love to help you navigate around the Lake and catch your great real estate deal.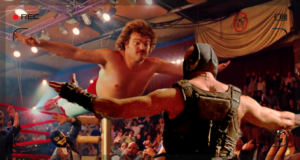 Just like Nacho knew it was the right time to drop down on Ramses, we know it is the perfect time for a price drop on this home in The Ridge!
190 Eagle Ridge is a spacious lake 
home –

 4 bedrooms/4 bathrooms with a wrap around porch on a wooded lot with an outstanding view.
Being located inside The Ridge has so many advantages – two swimming pools, workout center, members-only clubhouse, tennis courts, hiking trails and more; as Nacho would say "… it's the baaayste."
New price of $529,000!
Take a full tour below! (click play arrow)


Heads-up! This Lake Martin waterfront home for sale in River Oaks has just had a price drop.
1642 River Oaks Drive sits on a beautiful lot with westerly views framing a huge vista of the lake. This lake home has a flexible floor plan, 4 bedrooms, 4 baths, screened porch, boat lift and more!
New price of $749,500!
Take a full tour below! (click play arrow)

Heads-up! A great Lake Martin townhouse for sale at The Ridge has just had a price drop.
184 Ledges Trail at The Ridge is a gorgeous home with upscale finishes, an open, spacious floor plan, 5 bedrooms, 4 1/2 baths, a deeded boat slip and an easy care exterior – plus all the extras of The Ridge. AND it is right on the waterfront! New price of $539,000!
Take a 3D and 360 Tour below: (click Play Arrow):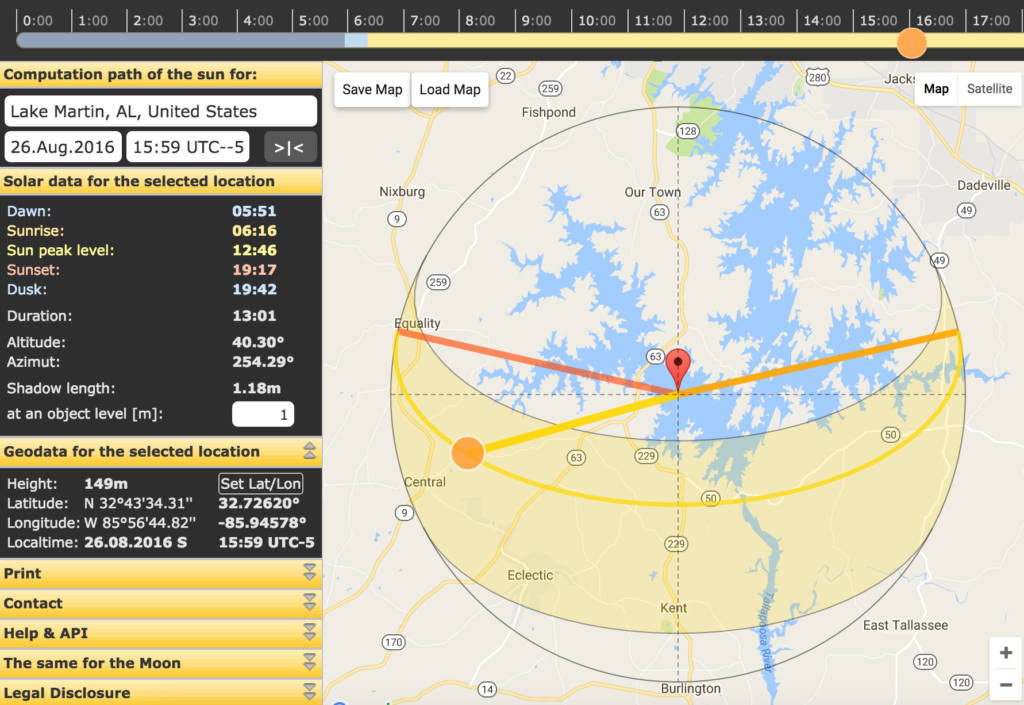 Anytime is a great time for taking pictures around Lake Martin.
I can think of so many great occasions – times when you want to say "look at me, I'm still fishing and you're at work," hiking, hunting, or just plain ole hanging out.
If you are like me, you imagine these perfect photo opportunities and how good they would look on social media. Your subject looks dazzling. The picture is composed so well that Kenneth Boone would nod in artistic appreciation. Your "friends" on Facebook would seethe with envy, yet comment something like "so cute" or "time, please slow down!"
If you are like me, you also mess up just about 99 out of 100 shots you take. Everyone's hair is combed; the dog is looking directly in the camera; the kids appear genuinely like a gunfighter in a spaghetti western. Ugh!
The same goes for real estate photography.
Sure, I will grant you, no one is likely to print out a picture of your home from the MLS and hang it on their fridge. It probably will not go viral like the "Back to School" shots of your kids, but that doesn't mean it's not important. Having really good pictures of a home that is for sale is still paramount in my business. I really like all of the media that we have these days – video, aerial footage and 3D walkthroughs – but that doesn't mean we agents should forsake the humble photograph.
The most important picture is the first one listed in the MLS or online. That's because we know from the numbers that 90% of homebuyers use the web to scout for homes. A great majority of people's first move is to look online, not call an agent. That lead picture is the home's mug shot.  It is the maker or breaker. If the first picture doesn't look good, the ever-roving eye of the buyer will move on without a click.
That is why it's really important to take the best pictures possible. Everybody knows this, but at the lake it means getting really nice shots of the lake side of the house. For a waterfront home, the lake side is the main side. Buyers come for the lake, so the lake is the most important thing.
It sounds pretty elementary, but time and time again, I see pictures on the MLS or on other sites where it's obvious that the agent or owner did not take this into account. If I were a seller of a waterfront home on Lake Martin, I would insist on the best media possible – pictures, 3D tours, etc. The whole nine yards. I would make the main thing the main thing. Show me a great picture of the lakeside facade.
One of the steps in getting great pictures is having superb lighting. The best possible.  I am nowhere near a professional photographer, but at least I try to get the best light. To do that, I have to figure out the time of day that is going to be most flattering for the outside of the home. This differs for every home on Lake Martin because the lake side of the home might be facing in any direction.
If you have a west facing home and take early morning pictures, your results will be draped in shadow. You have to plan around that.
Also, at Lake Martin, many waterfront homes sit on wooded lots, so you have to take that into account. What sun angle would be best to avoid the trees casting shadows all over that outdoor kitchen? Not just morning or afternoon, but what exact time of day? If you were really doing a good job, you would want to take pictures of every side of the house.
Do you need to come back another day at a different time and take more pictures or video of different sides of the house to take advantage of differing light situations? Will it be cloudy the day you try?
How then, can you plan for shadows and the path of the sun? Does it require camping out and taking notes for an entire day?
Enter my not-so-secret-weapon-of-a-website:  suncalc.net.
I was tipped off to this website by my friend and architect Bryan Jones. Architects are another group of professionals that really pay attention to the sun.
This site will tell you the best time of day at any place around the world. Just plug in an address, and you can see the sun's path at any given time on any given day of the year.
Where should you take pictures Easter morning at Grandma's house? When's the best time to photograph  your dock at the lake?  All of these questions can be answered at suncalc.net.
Incidentally, if you want to shoot Acapulco Rock in the full sun in the middle of August, try 11:05 a.m.
Note: I originally published this article in my monthly column in Lake Magazine.  I am proud to write about Lake Martin Real Estate  for Lake Magazine.
If you are curious about old cabins around Lake Martin (some maybe from the 1950s as advertised above) you are not alone.  Here's a question one of my buyers emailed me the other day:
Q:  We have been renting houses on Lake Martin for years.  This past weekend we took a long boat ride looking around.  We saw several old cabins that looked unused.  Just curious as to if these ever go up for sale?
A:   Thanks for the email.  That's a great question.  I see old cabins around Lake Martin all the time, too.  Most (99%) of the time there is a reason for it.  Like, maybe it's an old family cabin and they can't decide what to do about it.   I can't blame them, because it is hard to give up on generations of memories!
Or maybe the person has decided to hold on to it in order to get more when they sell in the future, but doesn't want to fix it up.  I can't blame homeowners like this, either. Historically, Lake Martin (like most waterfront real estate markets) has had very high appreciation over the long term.
Or, maybe the owner would sell it but they have a crazy high price in mind (this happens a lot).  Honestly, I can't relate to home owners like this.  I know that your home is "one of a kind" – but people will compare to others.  When buyers come to Lake Martin, they typically will walk through seven or eight homes per visit.  This is after whittling down a list of twenty they found on the web.
My rule of thumb is, if they want to sell it, it would be on the market.  These type of cabins get calls, emails, and letters from people all the time (mostly agents) that want to buy it. They are presented with many opportunities, so if you as a buyer contacted them, you will likely be joining a long list of interested parties.
A more likely scenario happens when home owners call me and ask what I think their Lake Martin property is worth.  At least those folks are considering selling, but not always. With a second home market like Lake Martin, you're dealing with buyers that don't "Have" to buy, and sellers that don't "Have" to sell.  That makes it kind of unique.
Here is helpful information from one Lake Martin couple who purchased a fixer upper.
When I met with the homeowners back in December, I had no idea (and neither did they) that they would decide to sell their Lake home. I wanted to write an article for Lake Magazine about remodeling at the Lake and stopped by the cabin to take some "after" photos and ask a few questions.
Remodeling is popular these days. If you are unaware of this trend, just flip on the TV. Waco, Texas, has the adorable Chip and his wife Joanna. Los Angeles has Christina and whatever male she decides to include on her show.
So in going along with the trend of "old to new," I thought I would write about lake home remodeling. When homebuyers come to Lake Martin, they often wrestle with this issue.
"Do I want to buy a brand new home? Or am I up for a remodel of an older home? How large of a remodel project would I like?" they might ask themselves.
I thought it might be helpful to talk to a couple that has actually been through the process and hear what they have to say. Granted, their experience is personal and limited to one home. But, they did put considerable thought into their remodel, and it might be entertaining and enlightening for all.
Here is their story:
Don and Kristie are from Birmingham, Alabama. They bought their home in 2011. It is located on the north side of Lake Martin and was originally built as a fish camp style home with concrete block construction. It was extremely functional but short on refinement.
The home's original construction date was listed at 1960, but subsequent owners had made improvements along the way. While Don and Kristie loved the home as it was, they naturally sought to personalize it. Here's a Q&A of their Lake Martin remodel story:
When you first started your home search, did you want to buy a home that was move-in ready, or were you looking for a fixer upper or a project?
Our first priority was to buy a home with great water frontage with pretty view and a level lot for kids to play. At our price range, that dictated a fixer upper.
When you bought it, did you envision fixing it up this much?
Yes, but not with any definitive timeline. It was just as we could afford with money and time. There was no rush because we did not live there full time, so it was nice to do a little and walk away for a bit. Being patient helped us to get to know the house and what we really wanted out of it.
What was your first project, and was that the same project you planned when you bought?
The house was quaint and charming, but we wanted to personalize it to our tastes. We pulled out all carpet and baseboards and slowly started to replace with a floating floor and new baseboards. During that process, we took what furnishings came with the house to refurbish pieces with paint and distressing. That helped to clear some stuff and allow for flooring. It also helped us to visualize how to put each space back together from a decorating standpoint.
Which part gave you the most instant gratification?
Paint. Paint will transform a space. If the ceilings in a lake house are not that special, consider painting them the same color as walls. It really opens up a room and makes it feel larger. That is something many people will look sideways at you for suggesting until it's actually done.
Which part was the least fun to spend money on?
Electricians and plumbers.
Did you experience "project creep," e.g., "as long as we are fixing X we might as well fix Y?"
A tad but not tremendously. To offset the creep, we would look for ways to do things inexpensively but still with good impact, things that we might not otherwise do if it was our primary home. For example, in the kitchen, we had white Formica countertops that were fine for a lake house. But we added the pass-through and purchased a remnant of honed granite for the bar top. Instead of spending thousands on the kitchen countertop, we found Formica that was basically identical to the granite. It only cost a few hundred dollars, and it looks fine for the small space.
How did you budget for this? Did you decide on a total amount to spend and wait until you had it and then start, or did you know that you wanted to do this or that project and just did it?
The rule was, if we couldn't pay for it out of pocket, we were not doing it. That governed our time and pace. With it being a second home, we were not so antsy to 'get it done' immediately.
Anything you would change?
I wish I had peeked at the ceilings in the oldest part of the house during renovation. I always wondered why the ceilings were lower in the old original camp house. Far down the road after interior was done, we were working on the sun porch that required us to reveal part of the ceiling, and it was discovered there was old tongue and groove on the ceiling. It was one of those moments of "who the heck covers this up!"
What was the hardest part of remodeling from afar?
Just having to be patient knowing we had limited time to work on it and making ourselves stop to enjoy the view every now and then.
Note: I originally published this article in my monthly column in Lake Magazine.  I am proud to write about Lake Martin Real Estate for Lake Magazine.
For more info about 106 Windy Trail contact Listing Agent John Coley at 334-221-5862 or by clicking here or email him – john@lakemartinvoice.com.
When I helped Pat & Betsy buy their waterfront home on Lake Martin, I set a personal sales record of which I am very proud.
Before you groan and think I am just another real estate agent boasting about my earnings, this record is not about the money. It wasn't a gajillion dollar sales price and commission (although it was very nice).
No, they set my record as my longest looking buyers. I've been working with them to find their perfect home on Lake Martin for a while. Take a second to watch the video and see how long it has been and what the first thing they planned to do after closing. It seems there was a slight disagreement.
The reason I mention this is I find that when helping some Lake Martin home buyers they feel they can't start talking with me because they aren't ready to buy tomorrow and don't want to "waste my time."
I always tell them 1.) there is no way you are going to set the record for my longest looker, and 2.) that it's not a "waste of time" and we can look at their pace.
I am not a high pressure real estate sales guy. I understand that finding a lake house can sometimes take a while, especially here at Lake Martin. That being said, there are plenty of people that I help that find their dream home on the first day. But the majority of successful outings happen like – they contact me (through phone, web or the Lake Martin MLS) – we start talking, we prioritize for matches that come on the market in the future. We talk some more and they give me feedback, then come up to see some homes. That way, when we are looking, there's a good chance we are looking at "maybes." If they don't find their one on that trip, we rinse and repeat.
Just so you know, Pat and Betsy weren't Lake Martin newbies. In fact, they were two of the more experienced "lakey" buyers I've ever had the pleasure of helping. They knew exactly where they wanted to be on the lake, knew how they would use the home, and knew when it was right for them and their family to pull the trigger.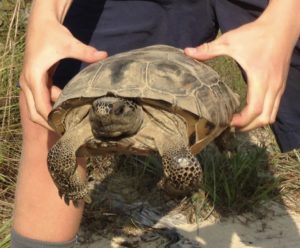 It wasn't a nine year frantic search, instead it was a slow and steadily monitoring, knowing what was right for them. 
Are you ready to break their record? I hope someone is! Contact me here or at the number at the top of the page and let's get started.
2026 will be here before you know it!
Would you love to live on Lake Martin and near a golf course?
Check out the waterfront home I have for sale at 452 Locklear Drive – it is only a five minute drive (pun intended) from Lakewinds Golf Course.
This contemporary Lake Martin home is great for a large family or lots of friends – four bedrooms, three bathrooms, two living rooms, two fireplaces, a screened porch, year round water, gentle slope lot, boat lift, boat ramp, covered dock with a cool slide, covered gazebo – the list goes on and on.
Watch the video below for a quick tour of 452 Locklear Drive.
Are you familiar with Lakewinds Golf Course? Lakewinds is a public, old style golf course owned by Alexander City. It is located five miles east of downtown Alex City – click here for the google map link.
Watch the video below for a quick aerial tour of Lakewinds Golf Course.
Golfers are welcomed 7 days a week – call 256-825-9860 for a tee time.
For more info on 452 Locklear Drive, contact Listing Agent John Coley at the number at the top of the page or by clicking here or email me – john at lakemartinvoice dot com.