I have often said that I get my best blog ideas from readers of this blog and from the people I help serve in Lake Martin real estate. Today's topic is no exception.
Shortly after I wrote this post about Alabama Power updating their waterfront lot leases to 35 years, I had a reader email me and ask me a really good question:
Reader:
I am about ten years into my lot lease from Alabama Power. I read about their new 35 year fixed term leases. Will they send me a new lease or do I need to contact them and ask for one?
My answer:
You need to call them. To my knowledge, they have not contacted any current waterfront lot lease owners and let them know this. If you would like to learn about your options, you had better call or write them. Don't expect them to call you.
How to contact Alabama Power:
If you want information from AL Power, please don't call me, I am just a humble real estate agent. Call the Alabama Power office in Clanton at 205-257-4593.While you have them on the phone, ask them about other news in the area of leased lots on Lake Martin. You might be surprised with the answer.
Would you like to buy a waterfront home on Lake Martin that's on a leased lot? 128 Orchid Drive is a good one, click here for more info.
If you own a leased lot home on Lake Martin, and wonder what these changes like these might do to its value, please request a CMA on this form or click here to contact me.
Alabama Power, a division of Southern Company, is utility company with a huge influence on the waterfront real estate market on Lake Martin, Alabama.
Why?
First of all, they built Martin Dam in 1926, thereby damming the Tallapoosa River and creating Lake Martin in the first place. For my post about our tour of Martin Dam, click here.
In the process of building it, they bought up all of the land under, and most of the land around the eventual shoreline. Along with developer Russell Lands, Alabama Power owns pretty much every inch of undeveloped land around the lake.  Area experts estimate that of the 770 miles of shoreline of Lake Martin, 70% remains undeveloped.
Over the years, Alabama Power has sold off residential lots. But a big part of their influence remains as holders of lot leases. This is where the homeowner owns the house, improvements, etc., but Alabama Power still owns the dirt and they lease it to the home owner.
Since about 2007, I have written a couple of posts on this subject. To get a basic understanding of how leased lots work on Lake Martin, please read them. Please keep in mind, they are old and about to be sort of outdated by what I say below, but please see:
and see:
Huge Change In Leased Lots For Lake Martin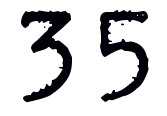 Since I have written the above, Alabama Power has made a huge change in the lease program. If you really dug into the old leases, you would find that they used to read that they were for five years, with five automatic renewals at five years each. The way you renewed it was to pay the first month's payment.  So, it was five years plus 25 years of renewals, that's how they figured they were giving you a 30 year lease.  It made sense to them, but caused most loan underwriters fits.   Well, I should rephrase that. Before 2008, lenders didn't give a hoot. Back then they had only two requirements for lake lending: mirror and water. If you could fog a mirror, and if the land was touching water, they pushed money at you.
After the real estate meltdown in 2008, the pendulum swung to the other extreme. When underwriters on leased lot home loans read the automatic renewal clause, most freaked out. They would not give 30 year fixed rate loans on what they viewed as five year property. Most wouldn't even offer an ARM loan. That left you only with a couple of local banks as financing choices.
All this is now moot!
Somewhere around March of 2012, Alabama Power changed the lease terms for their residential land leases on Lake Martin. Now they are 35 year fixed term leases, meaning, the lease starts in (for example) Jan 1, 2012, and ends December 31, 2047.  This allows you to get 30 year fixed rate financing. I think this development could really revolutionize the way people view leased lots.
Over the years I have been blessed to sell a lot of waterfront leased lot homes on Lake Martin, and for every one I have sold I have talked to probably 50 buyers about the leased lot process on Lake Martin. It's a hyperlocal concept, to be sure, and when buyers have reservations, it's usually about the lease terms. Many times, even when they get past the concept and go to finance the purchase and want to use their hometown lender, that is where the deal would crash. Hometown lender would be unfamiliar with Alabama Power lot leases, would freak out about the renewals, and the deal would die.
Now, with Alabama Power offering to have a 35 year lease, I predict a tremendous influx of other lenders who can finance them. Like any other type of real estate, once the financing options open up, it makes them easier to buy. When things are more liquid, they gain in value.  I think over the long term, say the next five years, you will see a gain in leased lot homes' worth on Lake Martin.  It's a great move by Alabama Power, and I heartily applaud it.
Are you interested in buying a leased lot waterfront home on Lake Martin? I would be glad to help you out, and explain what to look for so that you get the most for your money.
Or do you own a leased lot home right now, and are wondering how this new policy might affect your home's value? Click here to request a no obligation CMA, or call me at 334 221 5862.
Are you selling "specialized property" on Lake Martin?
If so, you need to 1) lead with creativity, then 2) knock 'em out with information.
Let me explain . . .
In mid 2009, a regional bank foreclosed on a waterfront home on Lake Martin.
I was honored to be selected as the listing agent.  But as soon as I walked through it the first time, I knew it would be a special property that would take some ingenuity to find the right buyer.
Let's face it – vacation homes on Lake Martin, or anywhere for that matter, are pretty specialized properties.  Each one is unique, with its own set of selling points and challenges.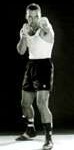 But the home on Castaway Island road was doubly so.  First, it was a leased lot home.  Secondly, its location in the Castaway Island community might seem awkward at first glance.
1. The Lead – Creativity
I knew I had to get some attention to the property fast, so I turned to video.  I love video as a medium to highlight the Lake Martin area and my listings in particular.
Normally my listing videos are pretty formal.  I move slowly through the property, with narration and soothing music playing in the background.  But I felt this wouldn't do for the Castaway home.  Check it out:
As you can see, I went with a more avant-garde, home movie feel.  I offered to buy someone flip flops.  I felt this captured the feel of the community.  That's what is so fun about having a home there: being able to walk to the marina, the restaurant, everywhere, with your family.  I knew this from growing up nearby, and visiting friends there now.  I knew that the eventual buyer would be someone that would appreciate this.
Hey, I'm selling lake homes!  Can't I just let loose and have fun sometimes?  Now that I had the market's attention, I went for the: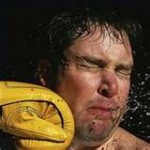 2. The Knock Out Punch – Great Information
Let's face it, fun might get you to splurge for a pair of goofy flip flops, but creativity alone won't spur you to make the investment of a lake home for your family.
Especially this one.  It's affordable price was explained by the fact that it is a leased lot home.  This means that you own the bricks and sticks, but pay a modest monthly lease amount to Alabama Power for the lot.
For people that are new to Lake Martin, the concept of leasing dirt, and buying the home that sits on it, can be puzzling. Let me be plain, I have talked to many long term lakers that have no clue about it either.
Solution? Information. I wrote and researched about leased lots on this blog.  I talked to Alabama Power leasing representatives.  I reviewed the current lease, and proposed lease renewals.  I talked to lawyers.  I interviewed people that have been leasing for years and years.
The result was I was able to help the buyer get educated on the process, thus removing the uncertainty of the unknown.  Voila.
What about you?
Do you own a waterfront home, lot, or condo at Lake Martin that is highly specialized?  Concerned that you can't find an agent with sufficient creativity to market it properly?  Contact us, we would love to take a swipe at it.
Or are you a buyer, and have you been told you are too picky?  Can't find what you want?  Have you made offers, but have been told you're crazy?  Call us, we may be just crazy enough to take on the challenge.
A reader in the Lake Martin dot com forum posed this question:
Is there a shoreline zone owned by Alabama Power from the 491 level of Lake Martin to the start of private ownership? This is the case with some reservoirs.  If so, what is the distance?
There were some good answers in the thread, and I thought I would throw in a word or two here.  A copy of my answer is below, I thought Lake Martin Voice blog readers might be interested:
Watch your real estate definitions.
Easement – a granted right of one party to another, different from ownership. Like if you owned a 100 acre plot of land that has a power line going through it, you own the dirt, but the power company has been granted an easement to put a power line across it. A Lake Martin example would be where Alabama Power owns the dirt of the floor of the lake, but they give you an easement to build a dock over it, subject to their restrictions.
Setback – a rule that says even though you own the dirt, you can't build / alter it in a specified zone.  The 30 foot rule on most of Lake Martin's shoreline is a setback. Alabama Power (in a deeded lot, more than likely) doesn't own the dirt, they just tell you (via deed restrictions) that you can't build NEW CONSTRUCTION in this zone. Same deal with lot lines with your neighbor, perhaps enforced by the county or your subdivision. Again, you own the dirt, but are deed restricted (via the deed, set forth in conditions that you agreed to when you bought it) by this.
Shoreline – just because the water on Lake Martin is there doesn't mean you necessarily own up to it. I have seen all sorts of things here. Sometimes you are in a subdivision that describes the lot as "lot x in the recorded plat of Y neighborhood" which means you then go to the plat at the courthouse (Tallapoosa, Elmore, or Coosa) to figure it out. Also I have seen "metes and bounds" descriptions where someone has gotten a surveyor to plot the shoreline, foot by foot, turn by turn. Also I have seen really old ones that just describe the shoreline side of the lot in such juicily ambiguous terms as the "shore of Lake Martin."
The key here is that every lot on Lake Martin COULD be different. I have also seen lots that are so old or oddly recorded that the above easement and setback rules don't apply.
Bottom line – ALWAYS get a professional (lawyer or closing agent) to do a very thorough deed / title search to know EXACTLY what you are getting when you buy. Get a survey, too. Before you build or alter anything, this will give you a good understanding of what the deal is. On Lake Martin the dirt is the most expensive thing, usually, so it pays to be sure about the dirt and the associated easements, setbacks, and other restrictions.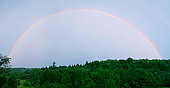 Every cloud has a ray of sunshine, to mix cliches. The latest news from Washington means more money in the pocket of people who own leased lot homes from Alabama Power on Lake Martin.
According to this article in the Wall Street Journal, Consumer Price Index, or CPI, has hit a 53 year low.
This is significant to leased lot homeowners because in the lot leases with Alabama Power, the yearly change in the lease amount is tied to CPI. Every lease is different, of course, so consult a lawyer to look over the fine print. But speaking generally, every waterfront lot lease on Lake Martin that I have ever seen has a clause that addresses lease increases and decreases. Every year the lease amount changes by the CPI. According to the WSJ, core CPI last year was up 1.7%. Many people don't realize that. They think that Alabama Power locks you into a lease and then can "raise the lease to whatever they want."
Untrue. Even in real estate boom years like 2005, the lease increase is capped by CPI. In slower years, they still can't go up willy nilly.
That's how a weak CPI is good for leased lot homeowners on Lake Martin!
Curious about leased lot homes on Lake Martin? They are an extremely affordable way to own a home on the lake. I have three for sale starting at $274,900 and about $355 a month lease. Your total payments would be less than owning a condo, plus you would have the privacy of a home. Check out the homes of 19 Longleaf, 26 Claytons Lane, and 145 Captains Road. I think you will be pleased.
Related Articles:
Mythbuster: Alabama Power Leased Lot Homes On Lake Martin
5 Questions and Answers – Leased Lot Homes On Lake Martin