Are you selling "specialized property" on Lake Martin?
If so, you need to 1) lead with creativity, then 2) knock 'em out with information.
Let me explain . . .
In mid 2009, a regional bank foreclosed on a waterfront home on Lake Martin.
I was honored to be selected as the listing agent.  But as soon as I walked through it the first time, I knew it would be a special property that would take some ingenuity to find the right buyer.
Let's face it – vacation homes on Lake Martin, or anywhere for that matter, are pretty specialized properties.  Each one is unique, with its own set of selling points and challenges.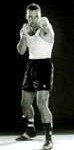 But the home on Castaway Island road was doubly so.  First, it was a leased lot home.  Secondly, its location in the Castaway Island community might seem awkward at first glance.
1. The Lead – Creativity
I knew I had to get some attention to the property fast, so I turned to video.  I love video as a medium to highlight the Lake Martin area and my listings in particular.
Normally my listing videos are pretty formal.  I move slowly through the property, with narration and soothing music playing in the background.  But I felt this wouldn't do for the Castaway home.  Check it out:
As you can see, I went with a more avant-garde, home movie feel.  I offered to buy someone flip flops.  I felt this captured the feel of the community.  That's what is so fun about having a home there: being able to walk to the marina, the restaurant, everywhere, with your family.  I knew this from growing up nearby, and visiting friends there now.  I knew that the eventual buyer would be someone that would appreciate this.
Hey, I'm selling lake homes!  Can't I just let loose and have fun sometimes?  Now that I had the market's attention, I went for the: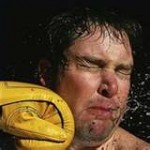 2. The Knock Out Punch – Great Information
Let's face it, fun might get you to splurge for a pair of goofy flip flops, but creativity alone won't spur you to make the investment of a lake home for your family.
Especially this one.  It's affordable price was explained by the fact that it is a leased lot home.  This means that you own the bricks and sticks, but pay a modest monthly lease amount to Alabama Power for the lot.
For people that are new to Lake Martin, the concept of leasing dirt, and buying the home that sits on it, can be puzzling. Let me be plain, I have talked to many long term lakers that have no clue about it either.
Solution? Information. I wrote and researched about leased lots on this blog.  I talked to Alabama Power leasing representatives.  I reviewed the current lease, and proposed lease renewals.  I talked to lawyers.  I interviewed people that have been leasing for years and years.
The result was I was able to help the buyer get educated on the process, thus removing the uncertainty of the unknown.  Voila.
What about you?
Do you own a waterfront home, lot, or condo at Lake Martin that is highly specialized?  Concerned that you can't find an agent with sufficient creativity to market it properly?  Contact us, we would love to take a swipe at it.
Or are you a buyer, and have you been told you are too picky?  Can't find what you want?  Have you made offers, but have been told you're crazy?  Call us, we may be just crazy enough to take on the challenge.