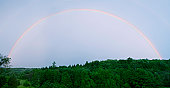 Every cloud has a ray of sunshine, to mix cliches. The latest news from Washington means more money in the pocket of people who own leased lot homes from Alabama Power on Lake Martin.
According to this article in the Wall Street Journal, Consumer Price Index, or CPI, has hit a 53 year low.
This is significant to leased lot homeowners because in the lot leases with Alabama Power, the yearly change in the lease amount is tied to CPI. Every lease is different, of course, so consult a lawyer to look over the fine print. But speaking generally, every waterfront lot lease on Lake Martin that I have ever seen has a clause that addresses lease increases and decreases. Every year the lease amount changes by the CPI. According to the WSJ, core CPI last year was up 1.7%. Many people don't realize that. They think that Alabama Power locks you into a lease and then can "raise the lease to whatever they want."
Untrue. Even in real estate boom years like 2005, the lease increase is capped by CPI. In slower years, they still can't go up willy nilly.
That's how a weak CPI is good for leased lot homeowners on Lake Martin!
Curious about leased lot homes on Lake Martin? They are an extremely affordable way to own a home on the lake. I have three for sale starting at $274,900 and about $355 a month lease. Your total payments would be less than owning a condo, plus you would have the privacy of a home. Check out the homes of 19 Longleaf, 26 Claytons Lane, and 145 Captains Road. I think you will be pleased.
Related Articles:
Mythbuster: Alabama Power Leased Lot Homes On Lake Martin
5 Questions and Answers – Leased Lot Homes On Lake Martin