If you are curious about old cabins around Lake Martin (some maybe from the 1950s as advertised above) you are not alone.  Here's a question one of my buyers emailed me the other day:
Q:  We have been renting houses on Lake Martin for years.  This past weekend we took a long boat ride looking around.  We saw several old cabins that looked unused.  Just curious as to if these ever go up for sale?
A:   Thanks for the email.  That's a great question.  I see old cabins around Lake Martin all the time, too.  Most (99%) of the time there is a reason for it.  Like, maybe it's an old family cabin and they can't decide what to do about it.   I can't blame them, because it is hard to give up on generations of memories!
Or maybe the person has decided to hold on to it in order to get more when they sell in the future, but doesn't want to fix it up.  I can't blame homeowners like this, either. Historically, Lake Martin (like most waterfront real estate markets) has had very high appreciation over the long term.
Or, maybe the owner would sell it but they have a crazy high price in mind (this happens a lot).  Honestly, I can't relate to home owners like this.  I know that your home is "one of a kind" – but people will compare to others.  When buyers come to Lake Martin, they typically will walk through seven or eight homes per visit.  This is after whittling down a list of twenty they found on the web.
My rule of thumb is, if they want to sell it, it would be on the market.  These type of cabins get calls, emails, and letters from people all the time (mostly agents) that want to buy it. They are presented with many opportunities, so if you as a buyer contacted them, you will likely be joining a long list of interested parties.
A more likely scenario happens when home owners call me and ask what I think their Lake Martin property is worth.  At least those folks are considering selling, but not always. With a second home market like Lake Martin, you're dealing with buyers that don't "Have" to buy, and sellers that don't "Have" to sell.  That makes it kind of unique.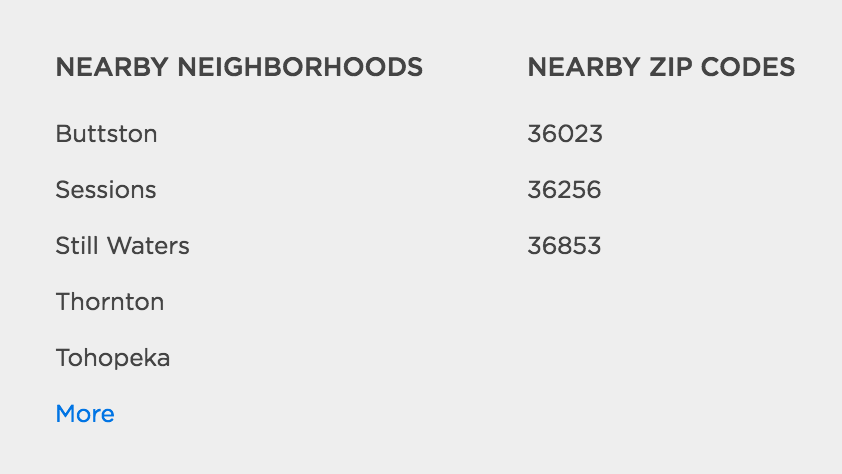 Zillow doesn't work here at Lake Martin for selling waterfront real estate. It is terribly inaccurate.
I get reminded of this every now and then when I hold my nose and wade into their site. Today I was looking at a Zillow advertisement for a waterfront property on the Dadeville side of Lake Martin. The Zestimate was crazy wrong. But….. that goes without saying. Aren't we all used to that by now?
What caught my eye is some of the wacky supplemental info that Zillow tried to give for the home.  Dadeville's zip is 36853, and Zillow thinks that the nearby zip codes of 36023 (East Tallassee) and 36256 (Daviston) are comparable to this property. Huh? Seriously? Here's the reality- homes that are a half mile away from this one, but also in Dadeville, are NOT comparable, either. That's because an off water home in Dadeville is not comparable to one that is waterfront on Lake Martin. The lot drives the value on Lake Martin.
Common sense, right?  Well, it seems the computer nerds at Zillow haven't figured out how to program for that.
Also- check out the "nearby" neighborhoods. Hello? Only one of the five of those has any waterfront on Lake Martin. I have never heard of the other four.
If you want the most accurate, up to date information on real estate here at Lake Martin, see the Lake Martin MLS. And, please contact me here and allow me to help you.
Lake Martin Zillow FAQ:
Why is Zillow so wrong here at Lake Martin? Many reasons. Among them is that the counties around Lake Martin do not report sales data to Zillow. Neither does our MLS. The result is that Zillow's database is bloated with homes and lots, many of which are out of date, inaccurate, have sub-standard media, and are poorly described. This leads to buyer frustration ("What? This home's listing was cancelled two years ago?") and seller anger ("What? It says my house has 0 bathrooms!").
Then why is Zillow so popular nationally? Zillow is not in the real estate business. They are in the "sell ads to real estate agents" business. To be frank, they are good at scaring the poop out of real estate agents like me when they cold call us. The pitch is, "we are so awesome! Don't you want to be The Featured Agent in your area?"  I respond, "My area? You mean Sessions? Or Buttston? or Tohopeka? No thanks. I will keep my money and you keep that title."  Agents that do give money to Zillow soon find out that Zillow takes their money and uses it to advertise to – you guessed it – other agents, pressuring them to outbid the original agent for the (occasionally) coveted Featured Agent for the area.
Will I ever advertise on Zillow? Who knows. I never say never. Maybe one day Zillow will get its act together for Lake Martin real estate. Maybe their SEO will start to beat mine. Maybe they will actually become a useful tool for home sellers and buyers here. When that happens, I will hop right on board. Occasionally  I hear of a FSBO that uses the site with some success. Sometimes I will even recommend that FSBOs try Zillow out if they are so inclined, but right now it just doesn't make sense for me. I am a full time, professional real estate agent with other, much more powerful marketing tools with which to help buyers and sellers here at Lake Martin.
Here at Lake Martin we don't have a huge mosquito problem. However, they are out there, and a few factors in the last several years made me want to write this blog post.
First of all, mosquitos have been in the news here lately as carriers of some viruses and sicknesses.  Secondly, there have been some pretty cool advances in treatment methods that weren't around a few years ago.  The cost of professional treatment has come down so low that it's difficult to justify doing it yourself.  Lastly, I've had buyers ask me about it.  That factor alone is enough for me to let me know I should write about this!
And yes, I know I'm writing about this in November.  But here at Lake Martin we are still easily in the 80s.  I even had some friends of mine that were bitten while out Trick or Treating last week.
I'd like to introduce the Mosquito Authority.  It's a great local company that is owned by some friends of mine.  They can help control mosquitos around your Lake Martin home.  Be sure to watch the video above to learn more about their services and see them in action.
They are based out of Montgomery but have been expanding to Lake Martin lately.  I caught up with them the other day when they were treating a home in the Blue Creek area.
Here are a few more Frequently Asked Questions:
Q.   Is the mosquito treatment safe at Lake Martin?
A.   Yes, because of our targeted application, it goes and stays where we put it.  By the time the product begins to wear off, runoff is minimal.
Q.   Is the spray safe for kids and pets?
A.  After the spray has a chance to dry in about 15 minutes, it is perfectly fine to let your children and pets run around.  We don't spray the grass, but we focus on where the mosquitos hang out.  They frequent your trees and shrubs.
Q.  How often do you spray a home?
A.  We recommend spraying every three weeks.  The first spray will make a huge difference. The second one helps to break the life-cycle.  After that, it is more of a maintenance thing.
Q.  How long does each spray last?
A.  Our product is very durable.  It can last up to three weeks, even if it rains.  We only spray during dry conditions and after it dries, even rain doesn't have much effect.
Q.  How much does it cost?
A.  It depends on the size of the yard, but you have options.  You can choose to pay per spray, you can pay for the season package with 2 payments or to save the most money, you can pay for the whole 10-spray season in one payment.  There is no commitment or contract.  You can stop service whenever you want.  For 2016 the full season price was $525, the 2 payment plan was $285 and the monthly rate was $62.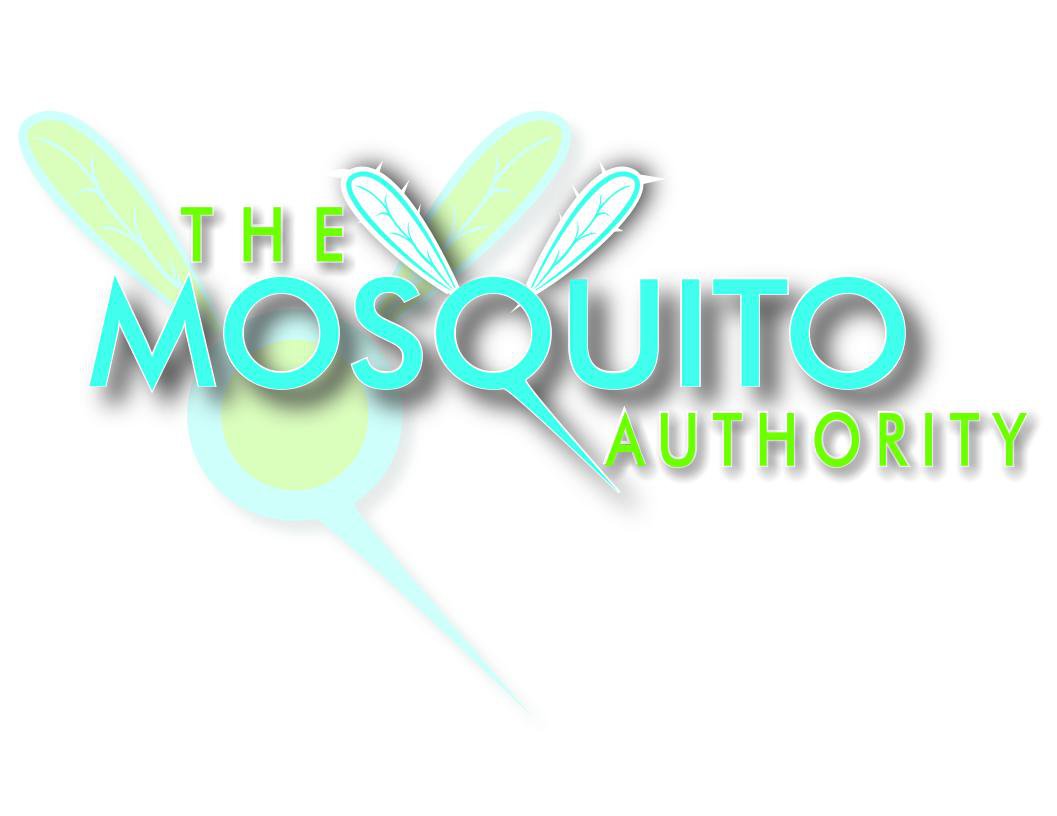 The Mosquito Authority can be reached at 334-648-0936 or find them on Facebook at The Mosquito Authority of Alabama.
Like a lot of people, I love to check out how Lake Martin home buyers renovate their waterfront homes after the purchase.
I was really excited earlier this summer when I stopped by a lake home in the north Lake Martin area that I had sold a few years ago.  The young couple who bought it wanted me to see the results of their remodeling job. They renovated the bedrooms upstairs, and really put a number on the basement!
And wow – the basement (aka lake level) had been transformed!  Sometimes the word "basement" makes us think of a dark, damp and dreary space – sort of scary.  Nothing scary here!
The previous owners had used the area for storage.  While it was easy to see the potential for this large space it would not be an easy project even for the handiest DIYer or professional contractor, yet the buyers performed most of the work themselves. From design to installation of some tricky sheetrock and carpentry, this was almost 100% their remodeling work!
With this renovated lake level area the homeowners have probably doubled the size of their home.  They added a finished bedroom in the space and a bright family room with its own door to the lake side deck.  The existing bathroom was updated and expanded.  The interior stairs were improved and made more user friendly.
The exterior also received some updating.  The old single garage door was removed and replaced with two custom wood, barn style faux doors that look amazing and really add to the lake appeal of the home.
Don't just take my word for it – look at these before and after photos below!
By the way, if you are looking for a contractor or subcontractor to help you with a remodel, renovation, or new construction around Lake Martin, CONTACT ME HERE and I would be glad to make some recommendations.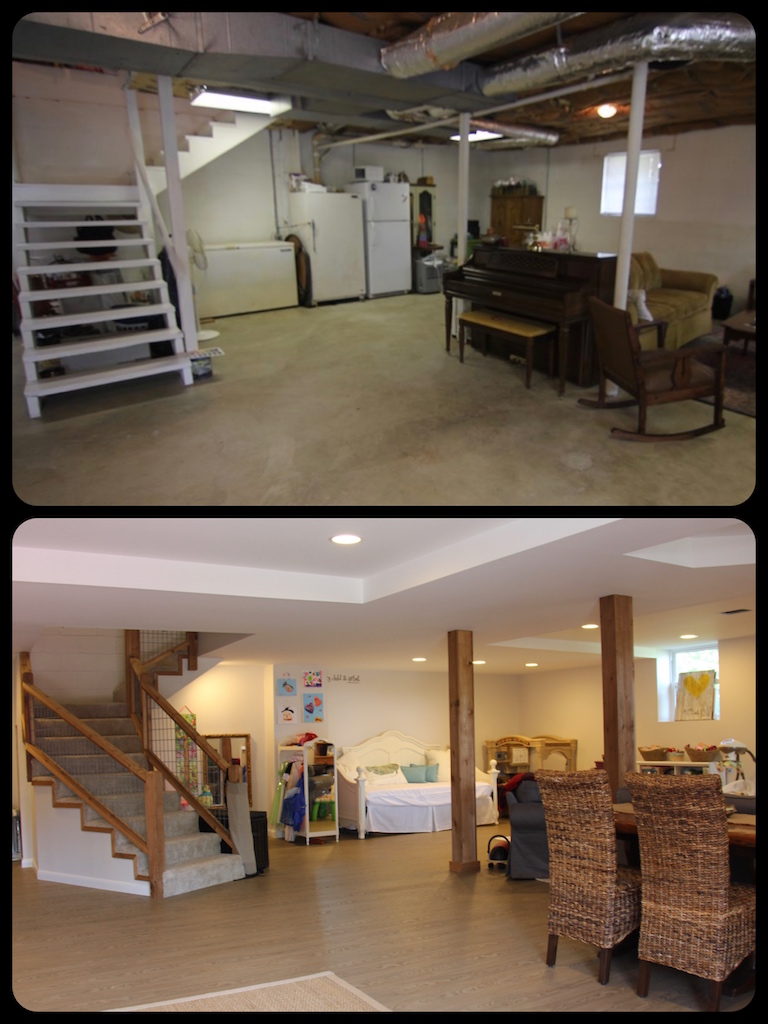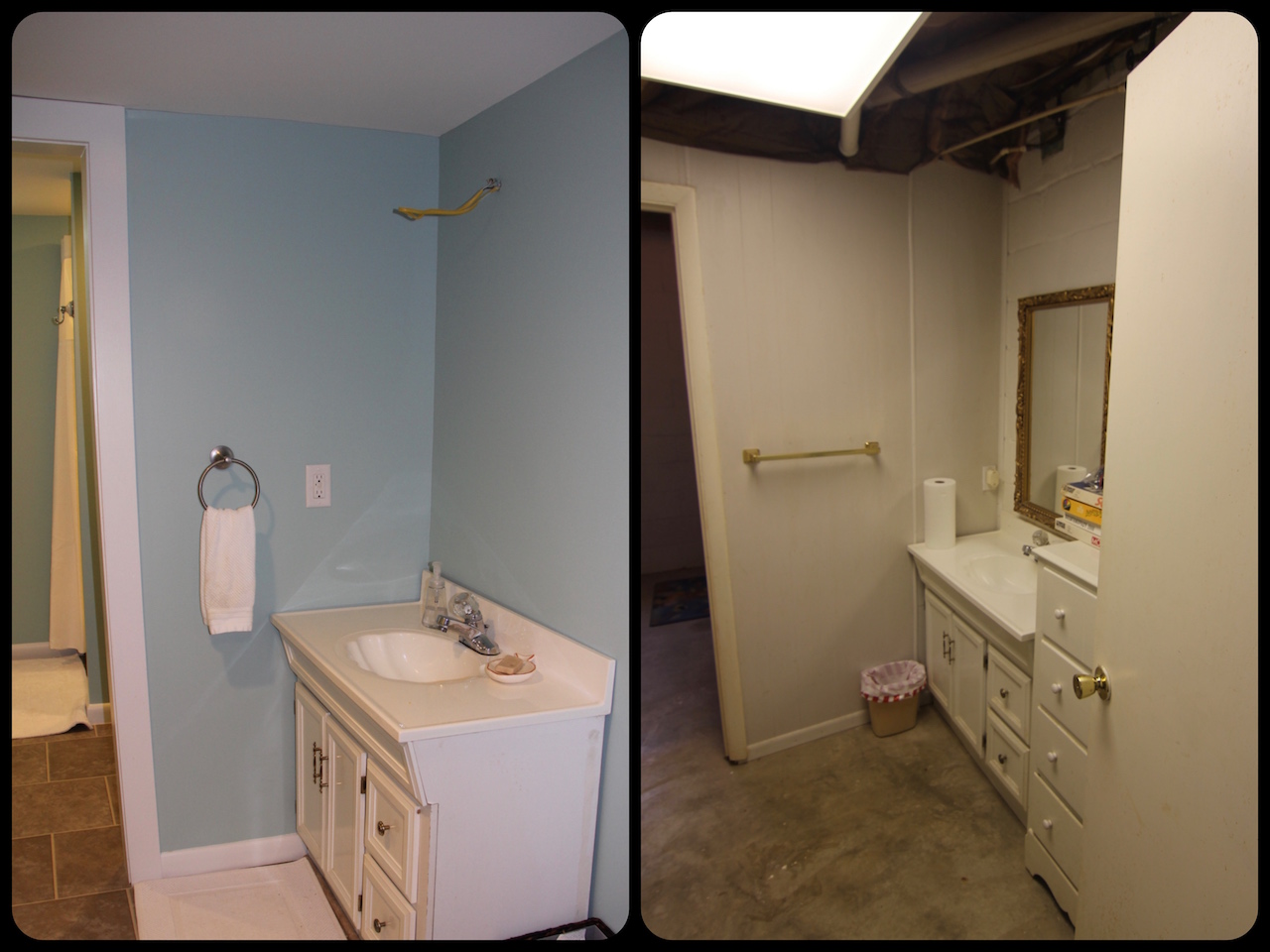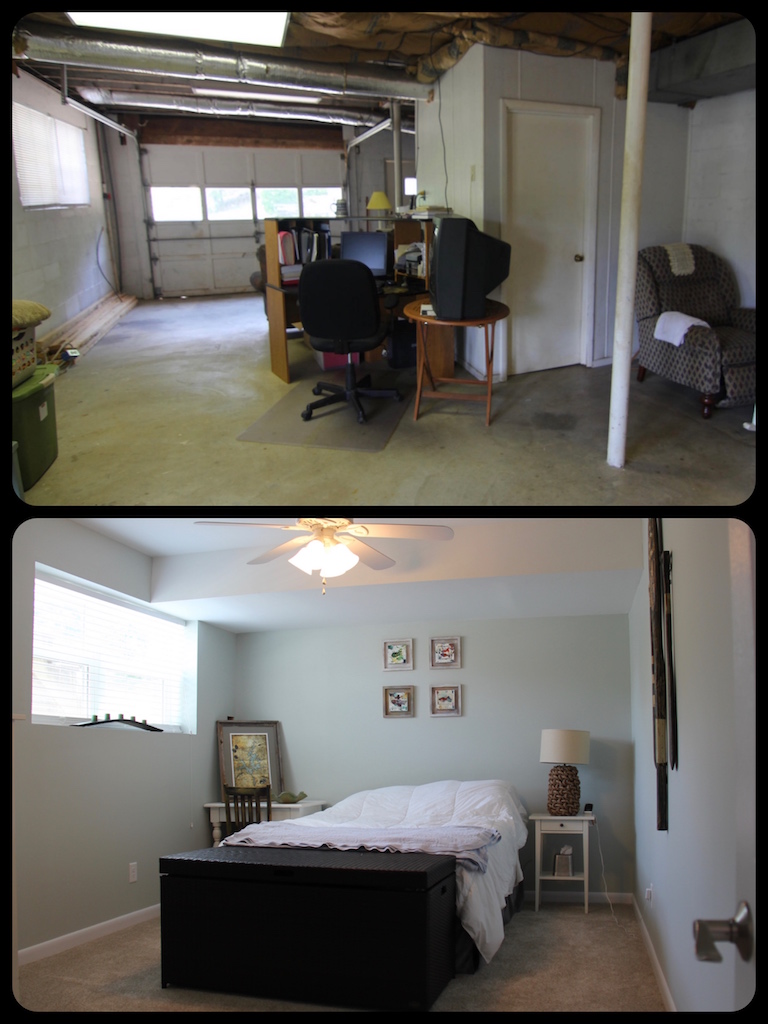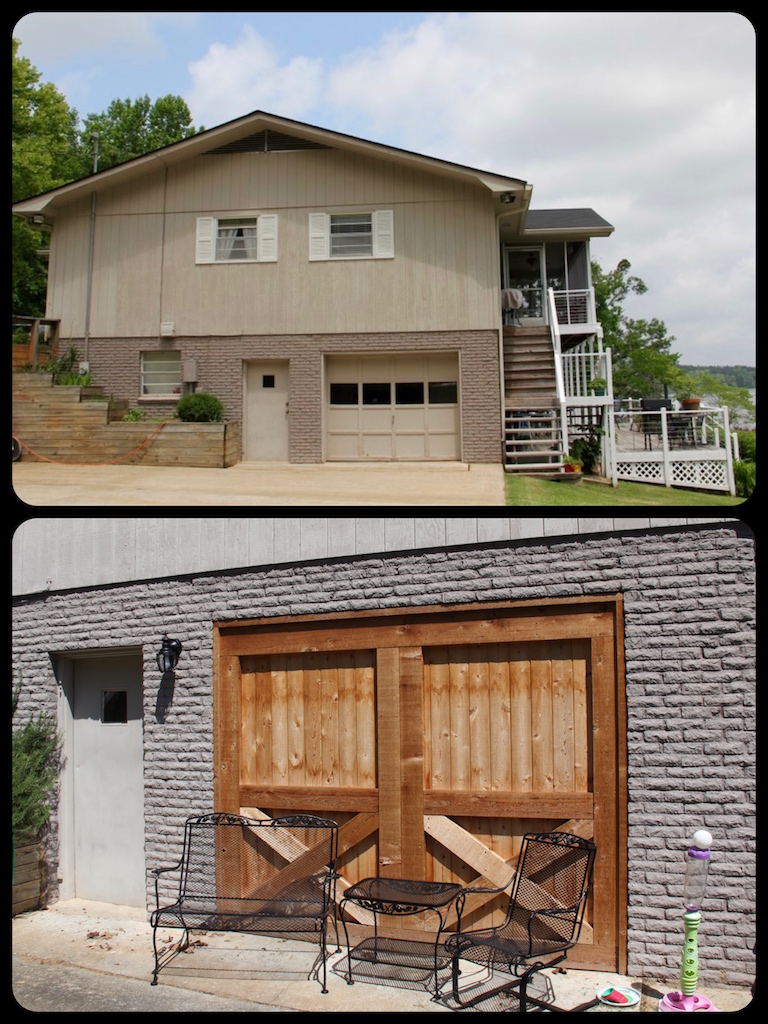 126 O'Daniel Point is a classic Lake Martin waterfront home in every sense of the word. Nestled among soaring trees, this three bed, two bath home is on a flat lot with a beautiful view. So many Lake Martin homes offer a great views, but you have to negotiate stairs or a long walk. Not so at 126 O'Daniel Point. Stroll easily back and forth, the home is a few flat steps away.
Located on the popular Kowaliga Bay area, the home is mere minutes from Kowaliga, Russell Crossroads, and Willow Point. By water, it's close to Chimney Rock, and so many other fun locations.
From the street entrance, you enter into the living room with vaulted ceilings and tons of room, and the kitchen nearby ensures everyone stays involved. The home is all on one story, so there's no need to hike up and down steps. Every room is accessible – the guest bedrooms and bath, the master suite, and all living room areas, No stairs!
The kitchen was updated in 2009 and features granite counter tops, stainless appliances, a deep sink, an island, and a great view of the water. The master suite also overlooks the water. The vaulted ceilings give the room lots of space, and sitting by the built in shelving can be a spot to relax, work, or just read a good book.
Outside, a huge screened porch offers a large area for more living. It's a great place for outside meals, games, or just observing the beauty of the lake. The porch overlooks the Tallassee Slough area of Kowaliga, just off the big water. It's the best of both worlds – seeing big water but not having traffic speed by just yards from your dock. When it's time to boat, your covered boat lift has it ready to go. This home has so much to offer – great view, Kowaliga location, a neat home on a flat, wooded lot. Schedule your showing today!
For more information, CLICK HERE for the listing page for this property.
Or, just call me, John Coley, directly at 334 221 5862 or contact me here. I would love to show you all this home has to offer!
Waterfront Lake Martin home for sale in the Real Island / Little Kowaliga area
Do you long for an escape from work? From city life? Are you looking for a real departure?
Do you find yourself remembering when cabins were cabins, not extensions of pretension? When dirt roads led to gold, not away from it? Then 236 Delilah Lane on Lake Martin could be the perfect place for you to come away and put your phone on Do Not Disturb.
Nestled in a modest hill in the woods, its close to home in Little Kowaliga or Real Island area of Lake Martin. Because its bordered on one side by 38 acres of forest, you'll soon forget the world of instant notifications and expectations.
The home comes fully furnished and decorated by two renowned architects who captured the spirit of the cottage. It's a place to experience Lake Martin in a tangible way, and experience a lifestyle that doesn't take itself too seriously.
Upstairs the wood ceilings, wood burning fire place, and galley kitchen support the main bedroom and bathroom. Downstairs the guest bedrooms share a bathroom and are only 3 steps from the water at Lake Martin.
Go for a boat ride or stay here and paddle to cast a fly against the lake shore. You can lounge on the swing and read on the screened in porch. If you know the difference between a buzzing phone and the call of the cicada, or if you'd like to learn, please come see this home. Keep your phone on, but only if you want to.
For more information about this home, CLICK HERE.
Or, just call me, John Coley, directly at 334 221 5862 or contact me here. I would love to show you all this home has to offer!
What does it take to sell a waterfront Lake Martin home in ten days?  That's what happened with this Little Kowaliga property.  Since this home was a Lake Martin Voice Realty listing, I wanted to share this success story with you.  I also brought the buyers to the home, so I'm familiar with both parties.  While it is certainly not the norm to have a contract within ten days on Lake Martin, it's a worthy goal.  So let's unpack how this sale worked and see what lessons it offers.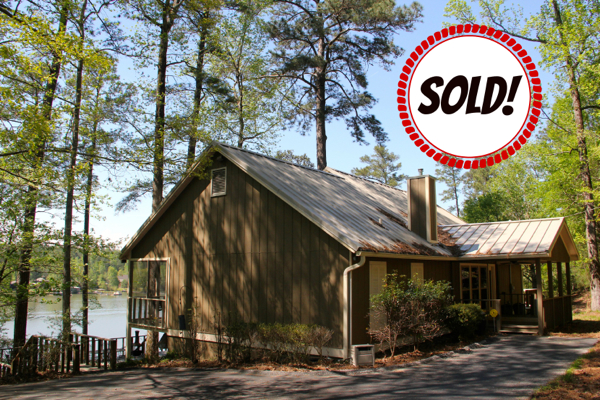 1.) The sellers had their lake home in great selling condition.
It looked good.  It was uncluttered, it was depersonalized, it was clean – all the tips you see on HGTV.  This is huge, and it does not always happen.  You'd be surprised. Let's face it, people buy waterfront homes on Lake Martin to have fun – and a lot of times having fun gets in the way of keeping a tidy home.
2.) I had buyers who were ready to buy a Lake Martin home.
A large part of a realtor's commission should be access to that agent's "inventory" of current buyers who want to buy a Lake Martin home RIGHT NOW.  Not maybe, not hypothetically, but right now.  I had a buyer who was ready. This couple was familiar with Lake Martin already, and had been looking both online and in person. They were well researched on the Lake Martin market, and knew what they wanted.
Realistically, realtors do not always have that perfect buyer already queued in the wings, but another resource a realtor should bring to the table is his or her ability to go out and find other buyers.  That takes a strong marketing presence. That's why I blog about Lake Martin – ninety percent of buyers look on web, and for the vast majority that is the first move they make, so I think our internet presence should be a big priority.
A strong web presence (website, youtube channel, pictures) is an absolute must. But you can have the prettiest pictures in the world and it doesn't mean squat if it doesn't get found. Your agent MUST have a site that can stand out of the noise of the web and get found by Google. That's why I blog about Lake Martin in general, and real estate specifically. The search engines recognize this site as a strong resource, and visitors to my site (thank you very much) are the proof in the pudding. We have been blessed with about a million hits from literally hundreds of thousands of unique visitors since I have been blogging (2007).
3.) Maybe most importantly, the sellers had an honest assessment of pricing.
What is a home worth?  Really?  In spite of all of the real estate info available to buyers and sellers online these days, buying or selling a home is still a pretty personal transaction.  Objectivity can be difficult.  The sellers of this Little Kowaliga home had tested the market for 252 days at a higher price with another listing company.  They were willing to try again at a price more closely aligned with what our market was telling them.  The result was a sale.  In ten days.
4.) The media.
And specifically, a huge amount of pictures.  Most buyers are coming from out of town and can't swing by the home during lunch to check it out.  For obvious reasons, I want Lake Martin to be known for its awesome real estate marketing. I want people to be blown away by the care we take to sell Lake Martin.  I want the info on all of our MLS properties to be readily available, completely thorough, and of the highest quality.  So we select the best forms of marketing and then get out of the way (No sassy glamor shots of me with my arms folded. No talk about my "team." People want a lake home, not an agent).  In this case, we chose seventy two quality pictures of the Little Kowaliga home and put them on the MLS.  And on our website.  And on Flickr.
I am still surprised, however, that in this age of no cost digital pics, I still see agents in the MLS that mail in their media efforts.  I see homes with five pictures of a property, two of them are out of focus, and one contains their thumb.  I don't get it. Let me say a word to people who are thinking about selling their Lake Martin property – check out the past listings of the agents you are considering. First of all – can you even find their listings? If you can't, how do you expect a buyer to find them? And if you do find them, do you see vague directions? Lackluster verbal descriptions? Poorly lit and out of focus pictures? And I will say it – A TOTAL LACK OF VIDEO?
Why do you think this agent will do anything different for your property?
It shouldn't matter what kind of property you are selling, I believe it is up to us agents to put in 100% effort to sell your waterfront properties.  I'll never be confused with Ansel Adams or Steven Spielberg, but I can say that I will do my best to give not 5, but 45 clear pics of any property I have the honor of listing.
5.) Video video video.
We put out a great full motion video tour of the home.  Not a slideshow of the same MLS pics set to muzak.  We're currently working on incorporating aerial shots of the properties into the video home tours, and that looks really cool. The video below is the one we made for the Little Kowaliga home; we try to squeeze  every possible bit of info about the property into these videos in under 3 minutes.  We want buyers to know exactly what the seller is offering, with no surprises once they arrive at the home in person.
We also did a quick aerial video of the outside of the Little Kowaliga home. It's amazing how much additional info you can gain from this vantage:
10 days on the market was all it took in this case.  Like I said, this is not the norm for Days On Market, but the transaction is more likely to move quickly if all of these factors are considered.  And of all of these, an honest assessment of pricing is probably going to be the biggest factor.  I love Blizzards from Dairy Queen a whole lot, but I will not buy one for $10, even if it is the best looking Blizzard I have ever seen, and it is 105 degrees outside.  Its value has been set in the open market and I know I can get a comparable Blizzard for less on down the road.
So – Lake Martin homeowners, are you considering listing your home with a Lake Martin realtor?  If you are, and you like what you've seen here, I'd love the opportunity to talk with you about your property.  And if you are a buyer, I'd love to help you thoroughly scour the lake inventory and gather as much info as possible on homes that may meet your needs.  If you're interested in a listing that is not mine, and you feel like you need more info, I make private video tours of other agent's listings and provide you with a private YouTube link.  Call me.  John Coley  334  221 5862 or john (at) lakemartinvoice (dot)com.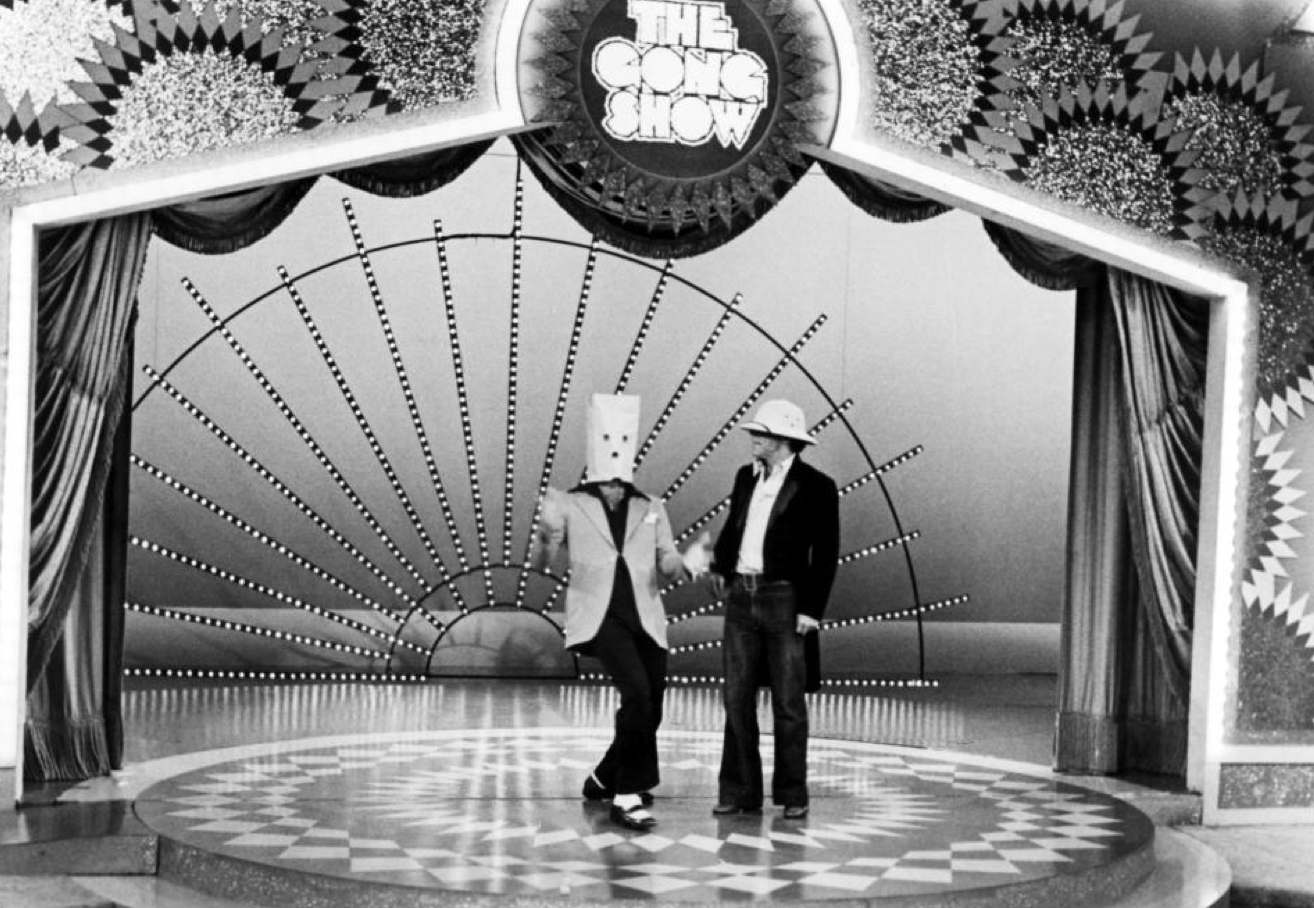 This time of year at Lake Martin creates a question for some sellers in the real estate market.  That question centers around whether or not they should keep their waterfront home, condo, or lot on the market through the winter.
Lake Martin is a seasonal, second home market in a rural community. Most of our real estate sales happen between February and November. Currently, the lake level is drawn down ten feet in the winter. It gets chilly.
So is it worth it to keep your property on the market through the winter? Or should you, as a seller, take it off of the market and let it rest, only to be reborn in spring? The tradeoff seems to come down to Days On Market vs. Anonymity. That is, if you truly want to sell your Lake Martin home, what is worse, having a higher Days on Market in the spring, or not being on the market at all during the winter?
I think it's better to be on the market. That way your waterfront property is in the Lake Martin MLS, all other agents know about it, and your listing agent can legally advertise it. Otherwise no one knows it's for sale.
But on this issue, as with many others, I wanted to test to see if I was a lone dissenter. I recently wrote about the subject in my monthly column for Lake Magazine. In order to get some perspective, I interviewed fellow Lake Martin agents Becky Haynie of Lake Martin Realty, Carl Hopson of RealtySouth Lake Martin, and John Christenberry of Lake Martin Voice Realty.
They agreed with me, and gave some great examples. Here's a link to the article on Lake Magazine's website:
Why Stay On The Market Through Winter?
I guess I am biased since they agreed with me, but I think they are great points.
If you are considering selling your waterfront home, lot, condo, or acreage on Lake Martin, we would love to help you. Please hit the "Contact Us" button below or call at 334 221 5862.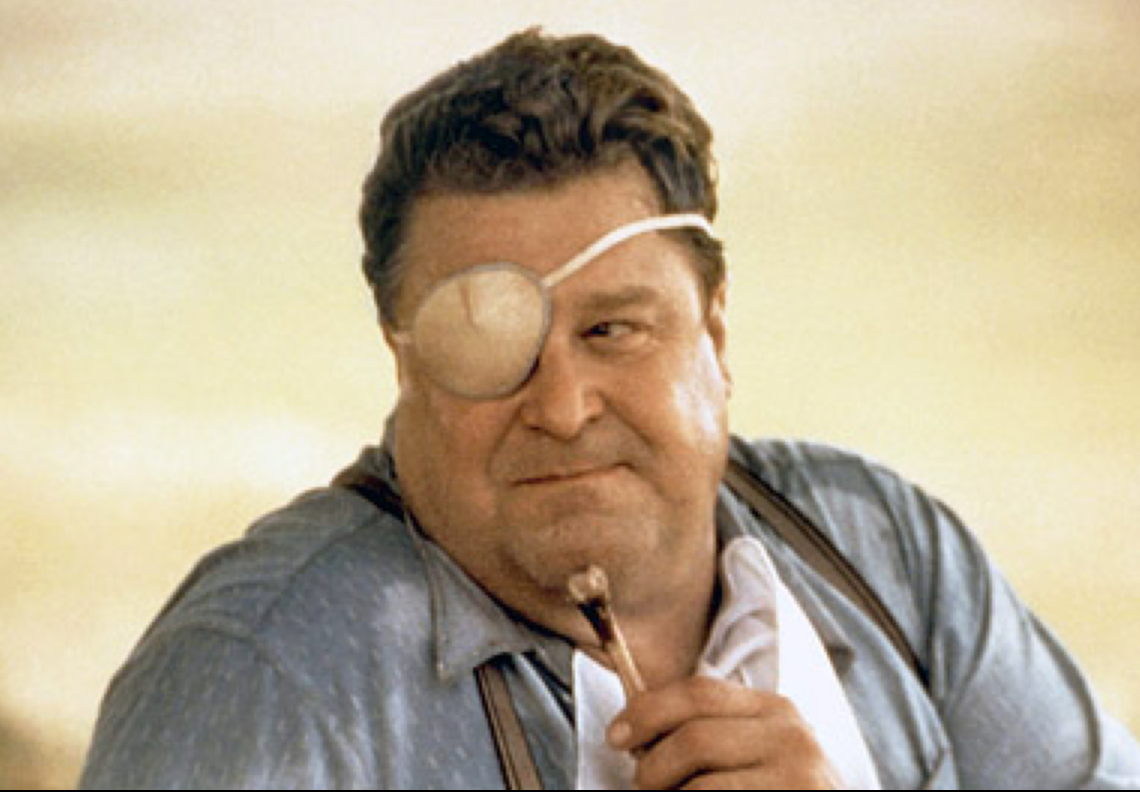 I love the Wall Street Journal. Reading it is one of my favorite pasttimes. They have a regular section now called "Mansions" that covers real estate. On a recent Friday I was intrigued by a front page tease that read "Secrets of Top Brokers." Naturally, as a real estate broker here at Lake Martin, I wanted in on the secrets. I flipped to page M1 and found the article, penned by Lauren Schuker Blum, titled "The Battle For the Big Deal."
I was immediately disappointed.
The article was about the competitive nature of getting high priced listings in places like Malibu, LA, etc. It's bottom line was that these ultra cool brokers have to battle hard to win a $40 million listing. They throw lavish parties and have in-house computer nerds to cultivate top secret databases of high rollers. Wow.
Don't get me wrong, the article was well written and had plenty of pretty pictures. But the usability of these secrets by the average agent or even the average home seller is absolutely zero. (Who is going to spend $10,000 on a VIP house party?)
I guess I should not expect a practical article from a section of the WSJ called "Mansions." I also can't blame them for splashing flashy home pictures (I call it house porn) to catch the eye and entertain. I can't help but wonder, though, what would happen if the WSJ would ask one of their talented writers, perhaps Ms. Blum, to turn their eye to the not so extraordinary. Sure, it's easy to think of crazy ways to promote a home when Presidents have slept there and your potential commission is in the millions. What are the secrets of brokers or agents who actually sell normal homes?
Lake Martin Real Estate Secrets
I can tell you that there are no secrets for the Lake Martin real estate market, or anywhere else for that matter. If you want to sell a waterfront home, lot, or condo, you must pay attention to what I call the Holy Trinity of Real Estate:
Pricing – You absolutely must price your home correctly. Yes, the market here at Lake Martin has rebounded since its low in 2008. But I don't think we have evidence of price increases. Check my market reports and see if you agree. As a Lake Martin seller, you must price your home within 5% or 10% of what the market likes, or it will sit there. Buyers expect deals, research extensively, and can walk away. "I will price mine a little high. You can't go up but you can always come down" you might say. I say – you can't come down if you don't get an offer. You won't get an offer if you are priced too high to begin with.
Marketing – You or your agent must market your Lake Martin home aggressively. A sign in the yard won't do it anymore. Three fuzzy pictures in the MLS? Please. You have to have a full court press of well done pictures, full motion video, scads of backup information, just to stay in the conversation. You have to have a supercharged website to break through the noise and get found. In online marketing today, pretty is as pretty does. If people can't Google it and find it, it might as well not exist. The old realtor trick of putting scant info out there so the buyer will call the agent and the agent will "sell them" on the home – is dead. Here is a modern truth – NO ONE WANTS TO TALK TO REAL ESTATE AGENTS – including me. They only call the agent on the last resort. Buyers research and research online so they don't have to ask the agent, whom they perceive is cheesy and just out to say whatever. As an agent, I must realize that and earn trust by putting as much info online as possible. Another truth – put the marketing focus on the property. Not the agent.
Staging – Staging is getting your home looking good to sell. Clean it up. Paint. Replace the rotten wood. Declutter. Depersonalize. Get all that junk out of the way that detracts from the view. People are here for Lake Martin. Don't distract from that with petty repairable.
Are you considering selling your Lake Martin home, lot, condo, or some other property? We would love the chance to talk to you about it. We can get it done. We have the knowledge and experience to price it accurately. No other agency on Lake Martin, no matter how big, can even come close to our online marketing. The huge amount of traffic to this website are facts, not idle boasts. We can also help you stage your home to sell.
How to get started? Request a Comparable Market Analysis here or email us at info at lakemartinvoice dot com. Or call me at 334 221 5862!
We at Lake Martin Voice Realty were very flattered to learn that the Alabama Center for Real Estate cited this blog as a good resource for market reports focused on Lake Martin waterfront properties only. They linked us in this article on AL.com.
Wow!  Thanks, ACRE!
If you have seen any sort of real estate statistics about Alabama quoted anywhere, chances are that you were reading a report from ACRE. They do a great job assimilating all of the relevant numbers, from all over the state. ACRE is based out of the University of Alabama, and, according to their website, it:
"collects, maintains and analyzes the state's real estate statistics, and is a trusted resource for Alabama real estate research, forecasting, and professional development.."
If you read the article I linked above, you can read how they analyzed the Lake Martin Area as a whole. Those statistics encompass everything sold in our area, waterfront or not. At the end of the article, they say,"For lakefront only figures, here is good resource." They link directly in to our Market Statistics category.
We are super excited to be considered a good resource by ACRE! Thanks again!