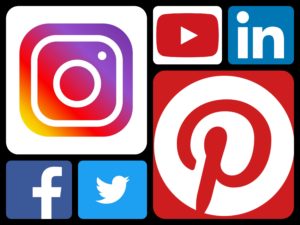 Earlier this year I had my first "Instagram closing" for a waterfront home sale here at Lake Martin.
Let me explain how it went down.
I saw a #sneakpeek of a new listing for a home in the Real Island area on my friend Becky's Instagram feed. I forwarded it to my potential buyer and within 20 minutes they drove by the house. I scheduled a showing and the next day they made an offer, beating out a couple of other buyers, and got under contract. We closed soon after.
I was pretty amazed when I reflected that it pretty much happened over Instagram.
Not that Instagram or any social media is the end all be all.
In my opinion, too many real estate agents think that merely "having a presence" is the point of social media. They think they have to be everywhere. They brag on the number of platforms they're on and say "Follow me on Facebook" or "Like my stuff on Instagram."
I tend to think "Why should I follow you?" Or more accurately, "Why should the public follow me or any agent?" What is in it for them? Everyone these days has a Facebook page or Instagram or whatever. Big deal. It's free.
The big question is "What are you (as a real estate agent) doing with it?
Social media is a tool, just like a phone or a car or a camera.
What separates effective agents from self-promoters is that effective ones think "How can I help my clients with this? What would they like? What is useful to them?"
If you are an agent reading this – think about it – what's a more helpful way to use your phone to help your
buyer – texting them a picture of the view of Lake Martin from a home? or posting a selfie of you (gobbling
up all of the screen space) in front of the same view and posting it on social media? My friend Becky nailed it when she posted the sneak peak. She was being helpful to her followers and showing a great view of the home. It worked.
I admit, I have an ego just like the next guy. Probably more than the next guy. Sometimes it is a struggle to me to not give in to those that advise agents to constantly "promote your personal brand" by splashing your name and Glamour Shot all over the place.
For the record, I do think that brand promotion has its place – in limited quantities for specific purposes. But, I also think that my approach suits me personally.
My approach- to use my marketing muscle to talk about Lake Martin.
I try to talk about my sellers' properties, not myself. My goal is to help buyers learn about Lake Martin, not about me.
I realize that along the way, parts of my life will inevitably spill into the interweb and my marketing. You can't help it when you put so much of yourself into something. However, such spillover should be incidental to the process, not Step 1 of it.
To return to the Instagram example, true- that's how we found it. But, my buyers would not have listened to me on that one had I not earned their trust over years of looking at other homes online and in person. In other words, social media was one of the tools we used. Not the only one.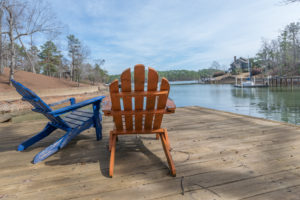 As you read this, Lake Martin's Plug Day 2017 should be comfortably behind us. Lord willing, spring rains and Alabama Power should be combining to raise the lake's water level – inch by inch, day by day.
It's Christmas morning every morning for people like me who love Lake Martin. How much fun is it to check your favorite source for the water level and see that the lake has risen higher than it was the day before? Each time I see a rise, in my head I can hear Johnny Cash ask, "How high's the water, Mama?" It is glorious.
Have you squandered the time after September? Are you one of these folks that shuts your lake home up tight after Labor Day and doesn't crack it open until Memorial Day? If so, shame on you. It's your loss, really, because you are missing some of the best weather that the Lake Martin area offers.
Of course, people have their reasons for seasonal abandonment, one common excuse I hear from absentee owners is that once they winterize their cabins, they don't want to summerize it just for one weekend, only to have to turn around and winterize it before they leave. Too much trouble, they protest.
One might ask, "what's winterizing?" Basically, it involves preparing a home to be on its own over the winter. Each family at each home has its own winterizing ritual. Some people just lock up and leave. Others drag in all the outdoor furniture, put covers over the indoor furniture, and hide the TVs and the liquor. All of them, though, drain the water lines. The number one enemy of a winterized home is frozen plumbing.
Winterizing is a big deal around Lake Martin. It's not that we live in an arctic climate. In fact, in a normal year there really is only two or three times that it gets cold enough for long enough so that pipes will freeze. My guess is its importance is due to the fact that many of the homes in the area are older and built in a time when ski boats only cost $1,000 and cabins were only used in the summer. They just weren't designed with new fangled city conveniences like insulation.
If you have ever spent time looking at homes for sale during the winter, you are all too familiar with the practical effects of large scale winterization. Over the course of a seven hour showing day, it is not unusual to walk through eight or nine homes. Morning coffee and healthy hydration can combine to spur the call of nature. Many is the potential home buyer that has used the bathroom in a winterized cabin and heard the dreaded silence after the attempted flush. Silence in a toilet means nothing is happening. The bad stuff isn't flushed away and new water isn't being pumped in to replace it.  Then the embarrassed home buyer must, with hands a-wringing, admit to the real estate agent that they went, but the toilet didn't cooperate.  There's only one thing to do if you are a proper real estate agent.
You have to fix it.
You can't summerize the house for one flush. No way. Risky even if technically possible. No, the best thing you can do if you're the agent is to start looking around for a bucket. Usually there is one sitting under the house or in the shed. You grab the bucket, walk to the lake, scoop a healthy ladle of water, and trek back to the house. If you're lucky, you can do this from the dock and keep your shoes clean. However, many is the home without year round water, and this means walking in a possibly muddy lake bottom to get near enough to the water to scoop. Whether you kick off your shoes to do this, or put out a board to walk on is a game time decision, but muddying up the inside of the home is not an option.
Once you have your water in the bucket, simply fill up the tank in the toilet and flush. Hopefully, one flush will do it. If not, rinse and repeat.
There are all kinds of complicating factors. Once, I couldn't find a bucket and had to use a small salad bowl; it took five trips. The tank might be leaky so you might have to fill it up repeatedly and flush quickly. I won't mention the myriad of problems that might surface from a "number two" situation. They ain't pretty. However, I do think it is a rite of passage of sorts for Lake Martin agents. I say you aren't an initiated member until you have dipped a bucket in the lake on a cold winter day.
Despite the challenges of a winterized home, I still think that it's worth it to come to the lake house and summerize, even if it's for one weekend or one day.
If the winterizing and summerizing of your lake home is particularly onerous, I would challenge you to make it easier. Use the winter to learn about your home and figure out if there's a better way to do it. For instance, much of the trouble centers around draining all of the plumbing lines to make sure there is absolutely no water present.  For home owners of old homes, or for old home owners, the prospect of crawling underneath the house with a flashlight and a monkey wrench is not appealing. But maybe you can hire a plumber to install an additional drain line that is easy to access and operate.
Also, you might accept that a certain amount of failure should be viewed as feedback. No matter how much we plan, we still make mistakes, no matter how "professional" we think we might be at winterizing. This winter, I myself suffered the shame of frozen pipes at the lake. I thought I had drained my plumbing lines perfectly, only to be met with the dreaded hissing when the water was turned back on after a cold weekend.
My father thought this was hilarious. You have to know him to know why, but generally he delights in situations that cost me money, especially if he's afforded an opportunity to not-so-gently mock me with questions like, "What? Don't you know how to winterize your house? It's pretty simple."
After I recovered from my embarrassment, I vowed to learn from the incident. I crawled under the house and studied the complex network of iron and PEX and came away with a plan to change it a bit for the better. Maybe next time the temperature dips, I will be able to get all the water out in a fast, effortless way.
That's my encouragement to any home owner who says that it's too much of a pain to winterize. I ask you, "Why is it so much trouble? Why not make it easier?" You are missing out on a lot. Lake Martin is too beautiful to only enjoy it above eighty degrees.
Note: I originally published this article in my monthly column in Lake Magazine.  I am proud to write about Lake Martin Real Estate for Lake Magazine. This article was also published on the ACRE (Alabama Center for Real Estate) website and AL.com.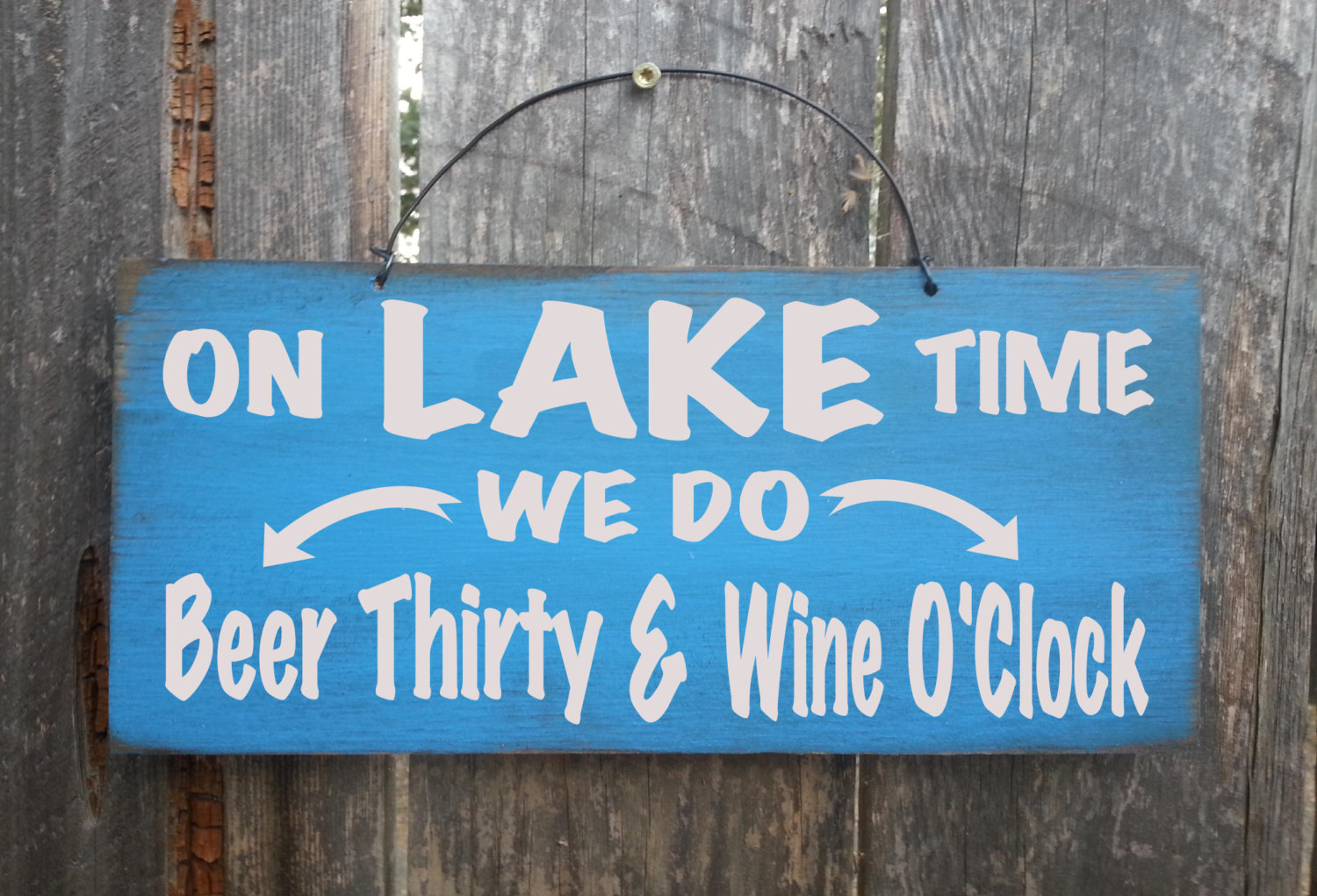 The State of Alabama requires a certain amount of education before one can sit for the real estate licensing test. One huge part of the licensing education is a discussion of professional liability. The training includes a seemingly constant refrain that the potential agent should always quote sources and encourage consumers to consult an attorney. When I took those courses, I often wondered; if we are steadily telling people to consult an attorney, why do they need an agent?
The answer is a wise one: Let lawyers practice law, and let agents stick to real estate.
As such, I would encourage the reader to consult an attorney on all of the matters below, as I am just a real estate agent. Not a lawyer.
With that disclosure out of the way, I would like to talk about subjects that sometimes cause confusion when buyers and sellers negotiate a real estate contract. In Alabama, the law says that everything is negotiable. There are no standard terms or standard rules.
I will say that, from market to market, we do find that local customs prevail. I find it interesting that even in the same state there are varying degrees of "normal." Agents from other areas, such as Montgomery, Auburn, Birmingham or even the beach, show property here at Lake Martin, and sometimes, even present offers. When that happens, there is usually a frank discussion between agents to identify the parts of a contract that might be different in each region. Even when both agents are from the lake, a clear understanding of all the contract terms is paramount. I will attempt to touch on a few parts of the sale that might possibly be confusing.
One important part of a real estate transaction is figuring out when the buyer actually takes possession of the real estate purchased. In the case of a lot purchase, it is really no big deal. Usually, the seller has little or no property on site; therefore, there is nothing to move. But what about a home purchase?
In this situation, buyers and sellers can agree to just about anything. Two possibilities are: 1) buyer takes possession at closing, or 2) buyer takes possession, say, two days after closing. I have seen cases where the seller doesn't move out, but instead rents back from the buyer for a month.
Admittedly, around Lake Martin, closings like that are pretty rare. That is understandable, as most buyers use the properties as vacation homes and are looking forward to vacating as soon as possible. In many a closing, the buyers drive up to the closing attorney's office in a U-Haul, loaded to the gills and ready to move and hit the water for some fun.
Sometimes, sellers might want to wait and not give possession until after the actual closing. They might think, why should I move all of my stuff out before I am absolutely sure that I will get my money? I can see their logic, but the same could be said by the buyer. Why should I give them my money when they haven't even started moving out yet?
The point is this: Be sure to read the contract and negotiate based on your preferences; however, I would guess that 95 % of the time, possession is given at closing here at Lake Martin. Maybe this gets back to the high second home rate in the area. Maybe it is because, many times, furniture is involved, and that cuts down the burden of moving.
Speaking of furniture, that's another area of the contract that sometimes causes confusion. I get a lot of buyers that ask a common question when walking through homes, "Is the furniture included?"
Again, it pays to be really specific. As a buyer, if you can't imagine finding a kitchen table more perfect for your family, go ahead and write it in the contract. If you are the seller, and you know that no matter what, there is no way you can part with your MeMaw's antique rocker, it is wise to specify it as excluded in the contract.
Exclusions can work on the buyer side, too. I have had a few buyers say, "they better be sure to get that junk in the yard out of here," and we have had to write it in as an exclusion.
One last word on furniture and any other personal property: Consult your lender on the wording here. Some underwriters have major objections to seeing anything, even refrigerators, included in the real estate contract. Other loan underwriters don't mind, as long as you state that they are adding no value to the real estate purchase. Check before you write it up.
Surveys are another example of possible confusion. I have had agents tell me there is a law in the State of Alabama that says all sellers must provide a survey. That is incorrect. In fact, most brokers' contracts are written in such a way that you have to check a blank to stipulate who will pay for a survey, buyer or seller. Again, consult an attorney to be sure you understand the contract.
Did you clean up after yourself?
If you are a seller in the home transaction, is there a clause in the contract that addresses the cleanliness of the home? If you are the buyer, is this a high priority? If so, make sure you have some language in the contract that covers it. Also, maybe you had better schedule a walk through before closing, so you can make sure the contract was followed. There are many definitions of "clean," so in my opinion, it is difficult to address this in writing.
When I am advising sellers on this subject, I ask them to go overboard. I have never seen a buyer complain that a house is too clean. The main point here is that nothing is standard. Sellers are not required to dust the first bunny. Put it in writing.
Those are just a few areas of the real estate sale that might cause potential misunderstandings. To find out more, talk to your real estate agent, and yes, consult an attorney.
Note: I originally published this article in my monthly column in Lake Magazine.  I am proud to write about Lake Martin Real Estate for Lake Magazine.
When ready to buy a Lake Martin home, Randy and Jennifer did their homework. Let the house hunting begin!  They researched, looked, and researched some more.  They took advantage of a key tool that I give to my buyers – a constantly updated list of every potential dream home – emailed right to their phones.
When their dream home hit the market, they knew they had to move fast.  In a seller's market, speed is critical for the buyer.  But you don't want to rush into anything!
By receiving custom curated search results, and by walking through a few homes, Randy and Jennifer were ready to move with informed confidence when their time came.  They got my email alert on Sunday, we saw the home on Monday and we were under contract by Tuesday.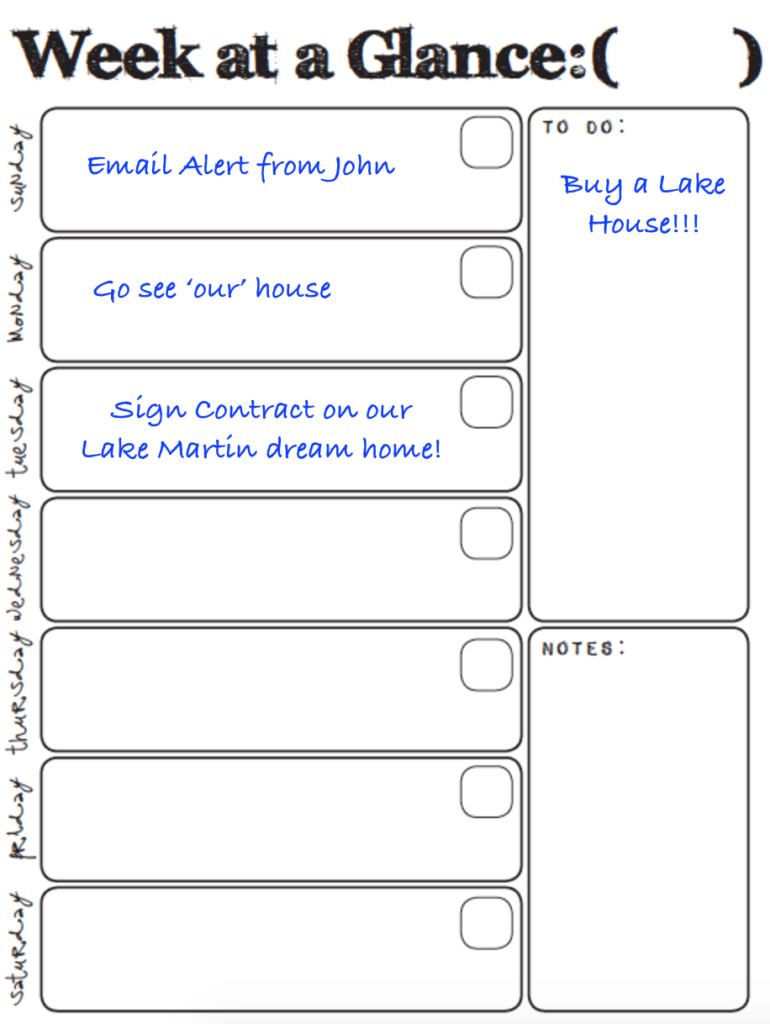 Cheers to Randy and Jennifer on securing their Lake Martin dream home!
Buying a home is exciting and can sometimes be overwhelming but with the right agent  you can find your dream home too! As your agent I would love to talk to you about how I can help you find your home on Lake Martin by using this key tool – giving you the latest and most accurate list of homes that fit your 'must-haves'!
Please call or text me at the number at the top of this page or contact me Here.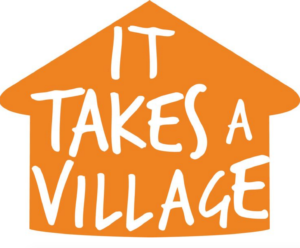 Note: I originally published this article in my monthly column in Lake Magazine.  I am proud to write about Lake Martin Real Estate for Lake Magazine.
It truly takes a village of people to help buyers purchase a home here at Lake Martin.
Sure, you might be tempted to think that the only people involved are real estate agents and lenders.  While they are a great idea, agents and lenders are not necessary.  I will say that, according to the National Association of Realtors, 87 percent of buyers used Realtors last year to help them in their purchases.  Since I am an agent, this recommendation won't surprise you, but I do think a great agent more than pays for himself or herself.  Choose one wisely.
Your agent should also be able to help you find additional people to assist in your purchase.  An effective agent should have the contact information of the below folks ready at a moment's notice.
A first person you might need is a good general contractor or GC.  A GC's advice can give you the data you need to be confident about your decision to negotiate with the seller and get a written contract.  You may need them to walk through the home on which you have selected to make an offer if there are big repair items, but please do not drag the GC around to every single home you view.  You want them to actually return your call when it really counts.
One of the first things to do after you have a written contract is to think about the land on which the home sits.  Before you even get to the house, it is a good idea to hire a surveyor.
When you consider that most of the value of a waterfront home is in the dirt, it's a good idea to get data on that dirt.  A surveyor can help.  Some buyers elect to go pretty light here and only ask the surveyor to "mark the corners."  This means simply finding each point of the property line and putting up some sort of marker.
Another option, albeit more expensive, is to get a complete survey of the property and its improvements.  At the end of this operation, you would be handed (or emailed) a survey that shows the home, the dock, the driveway and just about anything else that is on the lot.  A drawing like this can be extremely useful for future expansions but also could be helpful in case your neighbors get – shall we say – liberal with the placement of their yard art.
Most buyers are attuned to the fact that a home inspector is a critical part of the process. Make sure the one you hire after you are under contract is certified.
My personal theory on home negotiation is not to use the inspector as a way to nickel and dime the seller into having to repair every little scratch on the home; remember, most of the time the value of a Lake Martin home is in the lot anyway.  It's just my opinion, but even though I like an inspector to point out every blemish, I am just looking for the big things.  I am mainly concerned about the expensive systems or potential repairs.  I think buyers should approach inspections with the mindset of priority, ranking the repairs according to their preferences.
Contrastingly, some aggressive buyers in our current seller's market are forgoing a home inspection.  The mindset of these buyers is that they want to make their offers more attractive to the sellers, thus beating out any potential competing offers, since the purchase is not subject to an inspection.  If you choose that route, be careful, and be sure you understand all the risks.
A septic inspector is also a very important person, and this inspection also should be set up after the contract is signed.  A septic inspector is needed because of two factors: 1) most home inspectors will not include the septic system in the scope of the home inspection; and 2) almost every single home on Lake Martin is on a septic system.
Many of the septic tanks were built in a time when there was no building code in effect.  In fact, the only time the word 'code' came up back then was to describe the Lake's temperature in January.  Septic inspections are not a must for every purchase, but a buyer would be wise to at least consider it.
Next comes a termite inspector, who is usually paid by the seller, but that's negotiable.  This is a totally separate inspection, done by a pest control professional.
Usually a termite inspector issues a Wood Infestation Report, or a WIR.  A WIR will tell you if, on the particular day and time inspected, the home had active or previous infestations of termites, powder post beetles and/or wood-decaying fungi.
Many people I talk to think this is a bond that guarantees against the cost of future infestation. It is not the same thing.  If you want a termite bond, negotiate for it.  A WIR is only a snapshot of that day.
Also, unless the house is brand new, I would expect previous infestation.  Most waterfront homes on Lake Martin are older and have battled the humidity of the South.  This usually yields some sort of previous infestation.  Don't let this freak you out unless the damage is so great that your home inspector is concerned.
An active infestation, however, is a showstopper.  You had better get those nasties out of there before you buy the house.
A dock person is another lake-specific professional that might not translate to your hometown.  Every Lake Martin home is different, but this could potentially be an expensive repair or an important part of a planned renovation.
If the home you like has a dock that only needs a few top boards replaced, then it is no problem. Your solution could be a carpenter if the job is that light; however, if the dock is about to fall in, or if illegal foam has been used on the floating dock, you need to get the advice of a contractor that specializes in dock construction.  A regular home inspection does not usually cover the dock or seawall; so don't rely on it here.  Get a specialist to review the situation.
Similarly, you might need to get a dock contractor's advice if you plan a big expansion.  What if your planned expansion would run afoul of dock regulations?  Is that a deal breaker for you? Then you had better include that in your negotiations with the seller.
Selecting a good attorney is often the last choice made in the purchase process, but that does not mean it is an unimportant one.
First of all, pick someone that is a good explainer.  I have been selling real estate on Lake Martin for more than 10 years, and I still learn something new at each closing.  When you have questions about something as important and expensive as a home purchase, it helps to have a good teacher on your side instead of a person that just spouts legal jargon.
Another critical point in selecting an attorney is his or her local title search expertise.  Just because your cousin Vinny is awesome at health care law in New Jersey doesn't mean he is good at searching title at Lake Martin.  Our lake counties are rural areas (thank the Lord), and the title chain often includes some cornbread and collards stains.  The local title agents know the twists and turns of the local courthouses.  Pick a good one and trust the one you pick, but get the title insurance anyway because no one is perfect.
I may have left a few villagers out, but hopefully, I have named most of them.
Is it hard to buy a Lake Martin home from far away?
Our waterfront real estate market here at Lake Martin is a second home market. In fact, Alabama Power estimates that about 80% of waterfront homes here are second homes.  Since we are in a rural area here in central Alabama, we get a lot of buyers that are coming from greater than two hours away.  Vacation home buyers are typically a more real estate savvy bunch – they have been around the block.  They don't have first time jitters, but there are still a lot of questions to be answered.
That's one of the fun things about selling real estate here at Lake Martin.  As an agent, I am getting people that are coming down to the lake to fulfill a dream or just have some fun.  Nevertheless, buying any home can have its stressful moments.  Add to that fact that most people are buying from a distance, and sometimes the questions can be overwhelming to say the least.  You can't just take off during your lunch hour to see a home or meet a home inspector.
Please take a second to watch George and Lea in the above video – they will explain their experience with long distance home buying.
I try to make the process as easy as possible by utilizing the latest tech. Click here to read my recent blog post on 3D Tours. Watching home tours on video, text messages, emails, phone calls, research, lots of negotiations, inspections, – buying a home can be a time consuming process.  I am willing to do anything I can to help my clients feel great about their purchase.  Sometimes I get my best ideas from them, so if you know any, give me a call at the number at the top of this page or contact me through this form. Thanks!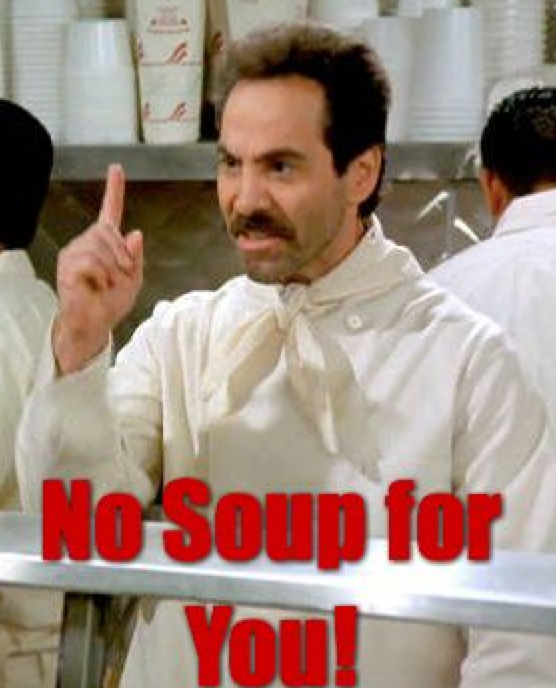 There are not many waterfront foreclosures right now in the Lake Martin market. I haven't run the numbers yet, but my feeling is that they peaked in 2009 or so. However, my Lake Martin Foreclosure list is still extremely popular with my readers and my real estate clients. I get a fair amount of folks who are only curious, but I also connect with people that end up buying later. Since I try and followup with everyone, I spend a decent amount of time explaining that buying a foreclosed home, on the water, at Lake Martin these days is a long shot. (Yes, there are plenty of good deals that are not foreclosures).
When I was setting up some waterfront homes to see tomorrow, I ran across a home on the MLS's Hot Sheet – I was initially interested because the house looked nice from the outside and it looked to be on a flat lot with a good view of Lake Martin. It was a foreclosure to boot- despite my generalities above.
I called the agent to show it, and he said, "you can't show that one. I haven't even been inside of it."
Huh?
Apparently there are people still in it and they are objecting to the sale. Agents can't show it. Buyers can't walk through it. You can enter a bid online, cash only, please sir.
OK.
If this one sells it will be one for the record books, sportsfans.
Can I help you find your dream Lake Martin home or lot? Contact me here or call me at the number at the top of the page.
Please download by FREE LAKE MARTIN VOICE APP before you call, or I will be so sad….
Welcome Paige Patterson – our newest agent at Lake Martin Voice Realty!
Paige's number is 205.616.8046 and email is Paige (at) PaigePatterson (dot) com.
Maybe you already know her from the Love Lake Martin online show or saw her recently on the "Good Morning Lake Martin" TV show or follow her on her Love Lake Martin Facebook page or her YouTube Channel …regardless, you will know she loves the Lake.
I think the best way to follow Paige is to get connected with her website Paige Patterson.com
Paige, her husband Brian, and their sons enjoy living at Lake Martin.  Paige has been enjoying the Lake Martin lake life for over 25 years and looks forward to helping you enjoy the Lake too.
I really am honored that Paige would join my brokerage, but I must confess – I am super late in posting this!! Paige has actually been with us since last summer!! I feel terrible that it has taken me this long to post something. But please do not let that diminish how excited John Christenberry and I are to have her as part of the team at Lake Martin Voice Realty. In her few short months here she has proven herself to be an experienced, energetic, and inspiring agent.  She's been selling at Lake Martin for a few years now, having come from a successful stint as an agent in Birmingham. All told, she has had her license since 2004.
Paige is a fun, creative person and I look forward to continuing to work with her. In just these few months, I have been amazed at a few things about Paige. First of all, she got Christenberry and I in gear to have goal setting meetings. I realize that high-protein real estate agents are supposed to have rigorous goals, so please don't judge when I say that I have never done that. Or, let me rephrase – in the past I had made goals for myself every year, but I did not go through the process very thoroughly. I had a general idea, but that was about it. Paige was instrumental in walking us through the steps to plan out our goals (professional, personal, spiritual, etc) for 2016. So thanks for that, Paige!
Also, I cannot for the life of me figure out how she gets people on camera so easily on her Love Lake Martin series of videos. How does she do it? Most every time I whip out my phone or Canon 60D, people duck for cover. Paige has a real talent for getting people to talk about Lake Martin – homeowners, business owners, neighbors and friends. That is a huge help to potential waterfront home buyers, because they can hear from "real" people having "real" experiences here. It's one thing to hear us agents babble, but quite another to listen to testimonials from the Lake Martin community.
Well done, Paige! Again, as broker / owner of Lake Martin Voice Realty, I am super excited about the future of our company with Paige aboard.
Call Paige at 205-616-8046 and visit her website at www.paigepatterson.com.
In the flurry of activity around Lake Martin for Memorial Day, I realized I hadn't posted anything about ReMax Around the Lake's Linda Shaffer being on HGTV!
The Episode is called "All In The Family" and the link is here on HGTV. Click there for the latest but there is an upcoming airing on June 6 at 6:30pm ET / 5:30 PM CT.

I posted it on my Facebook page but hadn't said anything here. Linda was on an episode of Lakefront Bargain Hunt, just a week after Amy Clark was featured. It seems Lake Martin is having a real run of promotion by the network. I can't blame them, Lake Martin is a great place.
Linda's contact info is:
Linda Shaffer, GRI, ABR
REMAX Around the Lake
5295 Highway 280
Alexander City, AL 35010
Office Phone – 256 329-5253
Cell – 256 794-4641
shaffer @ lakemartin . net
http://lindashaffer.com
I also can't blame HGTV for selecting Linda. She is has been an outstanding agent for a long time and even better person for longer.  She lives in the same neighborhood as my parents. When I first started selling real estate in the Lake Martin area, one of the homes I was to show was Linda's listing. She invited me by her house and gave me lots of words of encouragement about the industry. I will never forget it. Also, her husband also offered to let me borrow his truck anytime, just in case I ever need it! That's the way they are.
The original episode aired on Mother's Day, which was appropriate. The show featured Linda helping her daughter Lacey and Lacey's husband John look for a home. Everyone came out looking great. Lacey, of course, is of Wickles Pickles fame, and John is a world traveling sculpture restorer for Robinson Iron. It had a happy ending and I thought they did a great job capturing Lake Martin in the fall!
I am so happy for Linda, and her entire family, as well as ReMax Around The Lake. A well deserved spotlight on some great people!
What does it take to sell a waterfront Lake Martin home in ten days?  That's what happened with this Little Kowaliga property.  Since this home was a Lake Martin Voice Realty listing, I wanted to share this success story with you.  I also brought the buyers to the home, so I'm familiar with both parties.  While it is certainly not the norm to have a contract within ten days on Lake Martin, it's a worthy goal.  So let's unpack how this sale worked and see what lessons it offers.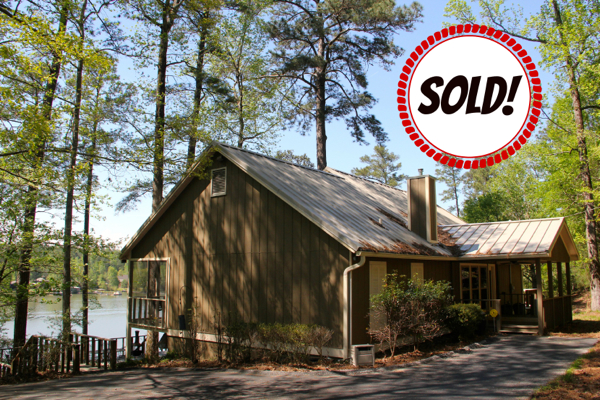 1.) The sellers had their lake home in great selling condition.
It looked good.  It was uncluttered, it was depersonalized, it was clean – all the tips you see on HGTV.  This is huge, and it does not always happen.  You'd be surprised. Let's face it, people buy waterfront homes on Lake Martin to have fun – and a lot of times having fun gets in the way of keeping a tidy home.
2.) I had buyers who were ready to buy a Lake Martin home.
A large part of a realtor's commission should be access to that agent's "inventory" of current buyers who want to buy a Lake Martin home RIGHT NOW.  Not maybe, not hypothetically, but right now.  I had a buyer who was ready. This couple was familiar with Lake Martin already, and had been looking both online and in person. They were well researched on the Lake Martin market, and knew what they wanted.
Realistically, realtors do not always have that perfect buyer already queued in the wings, but another resource a realtor should bring to the table is his or her ability to go out and find other buyers.  That takes a strong marketing presence. That's why I blog about Lake Martin – ninety percent of buyers look on web, and for the vast majority that is the first move they make, so I think our internet presence should be a big priority.
A strong web presence (website, youtube channel, pictures) is an absolute must. But you can have the prettiest pictures in the world and it doesn't mean squat if it doesn't get found. Your agent MUST have a site that can stand out of the noise of the web and get found by Google. That's why I blog about Lake Martin in general, and real estate specifically. The search engines recognize this site as a strong resource, and visitors to my site (thank you very much) are the proof in the pudding. We have been blessed with about a million hits from literally hundreds of thousands of unique visitors since I have been blogging (2007).
3.) Maybe most importantly, the sellers had an honest assessment of pricing.
What is a home worth?  Really?  In spite of all of the real estate info available to buyers and sellers online these days, buying or selling a home is still a pretty personal transaction.  Objectivity can be difficult.  The sellers of this Little Kowaliga home had tested the market for 252 days at a higher price with another listing company.  They were willing to try again at a price more closely aligned with what our market was telling them.  The result was a sale.  In ten days.
4.) The media.
And specifically, a huge amount of pictures.  Most buyers are coming from out of town and can't swing by the home during lunch to check it out.  For obvious reasons, I want Lake Martin to be known for its awesome real estate marketing. I want people to be blown away by the care we take to sell Lake Martin.  I want the info on all of our MLS properties to be readily available, completely thorough, and of the highest quality.  So we select the best forms of marketing and then get out of the way (No sassy glamor shots of me with my arms folded. No talk about my "team." People want a lake home, not an agent).  In this case, we chose seventy two quality pictures of the Little Kowaliga home and put them on the MLS.  And on our website.  And on Flickr.
I am still surprised, however, that in this age of no cost digital pics, I still see agents in the MLS that mail in their media efforts.  I see homes with five pictures of a property, two of them are out of focus, and one contains their thumb.  I don't get it. Let me say a word to people who are thinking about selling their Lake Martin property – check out the past listings of the agents you are considering. First of all – can you even find their listings? If you can't, how do you expect a buyer to find them? And if you do find them, do you see vague directions? Lackluster verbal descriptions? Poorly lit and out of focus pictures? And I will say it – A TOTAL LACK OF VIDEO?
Why do you think this agent will do anything different for your property?
It shouldn't matter what kind of property you are selling, I believe it is up to us agents to put in 100% effort to sell your waterfront properties.  I'll never be confused with Ansel Adams or Steven Spielberg, but I can say that I will do my best to give not 5, but 45 clear pics of any property I have the honor of listing.
5.) Video video video.
We put out a great full motion video tour of the home.  Not a slideshow of the same MLS pics set to muzak.  We're currently working on incorporating aerial shots of the properties into the video home tours, and that looks really cool. The video below is the one we made for the Little Kowaliga home; we try to squeeze  every possible bit of info about the property into these videos in under 3 minutes.  We want buyers to know exactly what the seller is offering, with no surprises once they arrive at the home in person.
We also did a quick aerial video of the outside of the Little Kowaliga home. It's amazing how much additional info you can gain from this vantage:
10 days on the market was all it took in this case.  Like I said, this is not the norm for Days On Market, but the transaction is more likely to move quickly if all of these factors are considered.  And of all of these, an honest assessment of pricing is probably going to be the biggest factor.  I love Blizzards from Dairy Queen a whole lot, but I will not buy one for $10, even if it is the best looking Blizzard I have ever seen, and it is 105 degrees outside.  Its value has been set in the open market and I know I can get a comparable Blizzard for less on down the road.
So – Lake Martin homeowners, are you considering listing your home with a Lake Martin realtor?  If you are, and you like what you've seen here, I'd love the opportunity to talk with you about your property.  And if you are a buyer, I'd love to help you thoroughly scour the lake inventory and gather as much info as possible on homes that may meet your needs.  If you're interested in a listing that is not mine, and you feel like you need more info, I make private video tours of other agent's listings and provide you with a private YouTube link.  Call me.  John Coley  334  221 5862 or john (at) lakemartinvoice (dot)com.