Yep, you heard it right.  The organizers of Aquapalooza 2009 are building a stage on the edge of Lake Martin for Alan Jackson.
And the only way to see the concert is on the water, by boat.
It's an all day event on Saturday, July 25, with music starting at 11:30 AM and Jackson headlining at 6:00 PM.  Since safety is an issue with an event this size, the concert will be over before dark.
According to The Wetumpka Herald, the stage will be built at the water's edge, over on the western side Kowaliga Bridge near Sinclair's Restaurant. There will be a swimming area and dance platform directly in front of the stage.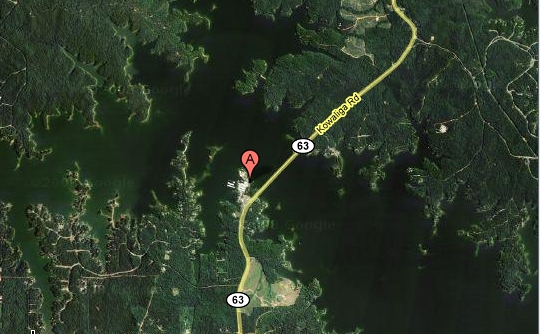 Click here for a Google map of the Aquapalooza 2009 Lake Martin location.
If you want an upclose view of Jackson, get there early (boats can begin "rafting up" on Friday at 2:00 PM Central).  And please, have at least one sober driver and one sober first mate per boat.  The driver will need to be alert to maneuver, and the mate will need to be the extra set of eyes and help fend off other bumping boats.
There will be mooring buoys with lines in Kowaliga Bay. Attendants on Sea-Doo® watercrafts will direct traffic and helping with boat mooring, and a shuttle service will help you to and from your boat.
Questions about this concert?  Here's a link to the offical Aquapalooza 2009 website FAQs.
Have fun and be safe.