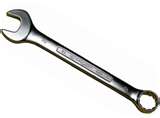 Our Lake Martin waterfront foreclosure list continues to be hugely popular with home buyers or people just curious about Lake Martin real estate.
This spurred an idea for a new tool: Best Buy Lists.
Our Best Buy Lists will be like the foreclosure list in that it will be made up of properties that we think are worth attention.  Some might be our listings, but most will be other agents' listings.
We think we have great waterfront homes and lots for sale, but hey, so do other agents.  This tool will hopefully help you cut through the noise and chatter and focus on the most promising deals.
Click here to fill out the Best Buy List – Under $350k request form.
Best Buy Lists FAQ:

Why make me request the list? Why not just publish the homes and lots here?
Most will not be our listings, so we don't have permission to advertise them on our site where consumers might be confused that they are ours. But we are members of the Lake Martin MLS, and therefore have authority to share in information that a person to person fashion.
Where do you get your info?
We are members of the Lake martin Area MLS and the Montgomery MLS.  They will likely all be from the Lake Martin MLS as the Montgomery has only a handful of homes that aren't already in Lake Martin.
How are they organized?
By price.  Our first Best Buy List is for properties (waterfront lots, condos, and homes) that are under $350,000. Future Best Buy Lists will be at other price levels.
Any disclaimers?
Plenty.  Just because something's on this list does not mean that we think it is tremendously under priced or structurally perfect. Do not take this list as any statement of value or statement of property or title condition.  Do your own due diligence.  However, we do think that these properties are worth checking out.
Can you help me with one I like?
Of course.  Please contact us if you see anything interesting on this list, or anywhere on Lake Martin for that matter.  We seek to be your guide in all things Lake Martin real estate.