As a Lake Martin realtor, I am often guilty of a one track mind.  I constantly bend every experience, every encounter in my life back to Lake Martin real estate.  I admit it.  So forgive me if you think this is stretching, but..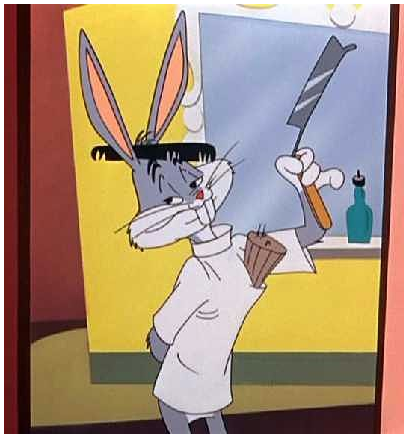 The other day I was early for my haircut appointment.  My barber had another gentleman in the chair, snipping away.  It's a one chair "salon," so I couldn't help but overhear their conversation.
It was about Google Earth.
What?  Yes.
El barbero, or master hair cutter (I think of him as the guy who has the misfortune of dealing with my 'fro once a month), was trading Google Earth tips with his patron.
He is in his mid 50s.  The customer is 70.
They were going back and forth with nuggets of wisdom about the online mapping service.  I was listening pretty hard as I am a Google Earth newbie.  They were talking about how easy it is to create custom maps, spots, and the like.
If they wouldn't have thought me creepy, I would have videoed it on my iPhone.
It just goes to show you that this whole "internet" thing isn't just for young people, unless you define young as under 80.  These results are typical.
A Thank You Note To YouTube
2011, in my mind, will be the year that I should write YouTube a thank you note.  I do a lot of online marketing on Twitter, Facebook, Posterous, Flickr, and the like.  But my videos on Youtube are a huge blessing and are, pound for pound, the best return on my efforts aside from this blog.
"That's great, John," you may say.  "But the only people watching videos on YouTube are kids."
Wrong.
We at Lake Martin Voice Realty have uploaded so many videos about Lake Martin real estate, area events, restaurants, marinas, etc., that we have had almost 86,000 views of them at this writing.  Phenomenal, and we have you to thank.  We have uploaded over 200 of them.  My average video length is about 3 minutes so that is 258,000 minutes that people have spent watching.  Amazing and humbling.
86,000 – that is more than a couple of national real estate brands have.  Check me out and see if I am wrong.  Go to the YouTube channels of any national brand and see how many views they have.  Then compare it to ours, and keep in mind that we (currently) have two agents doing all of this.
When you get that many views, YouTube starts courting you and asking you to put ads on your videos.  They also give you perks like being able to see your demographics.
Check out the age range of who is watching my videos:
Observe that over 60% of my video views come from people that are 45 and older. Amazingly, more views come from people 55 and older than do those who are younger than 35.
And that's a good thing.  This is proof positive that I am hitting the sweet spot, demographically.  Well, I take that back.  The ultimate proof is when I hear from buyers that call me and say, "hey, I saw one of your videos on…" or a seller that says "I love your video home tours."
Thank you, I still need your help
I thank the Lord, and also you, dear reader and viewer, for the eye popping numbers.  But I still need some help from you.
What do you like to watch or read about?
I have noticed that my highest read blog posts and most highly watched videos are on subjects that were originally suggested by readers.  So please, please, keep those suggestions coming.  Please contact me through this form or directly at [email protected] or [email protected]
Also – how can I increase my female viewership on YouTube?
Thanks!