Bluto Blutarsky might not want to admit it, but the bear market in Lake Martin waterfront real estate is over!  As I have said many times on my various posts about Lake Martin Market Reports, I think the tide turned in the middle of 2008.
People keep talking about it, though, and that is understandable. So I covered the topic in my latest article in Lake Magazine.  Here's the link:
Nothing's Over Until We Decide It Is
I am very grateful to publisher Kenneth Boone, aka Mr. Perfect, for allowing me to write these columns this year for his excellent Lake Martin Magazine.  I have really enjoyed the different medium of writing that his magazine offers, and also relished the crossover discussions I have had with those who read his magazine more than they read my blog.
So if you are a Lake Martin Voice blog reader who is unfamiliar with Lake Martin Magazine, please check it out online and in print. They have the best photography around, and (present company excluded) some of the the best writing as well.
Movie References
When I think of the phrase "it's over" – I always think of Animal House.  However, as I was working on this article, I initially wanted to reference a different movie that also uses "it's over" but in a much more dramatic way: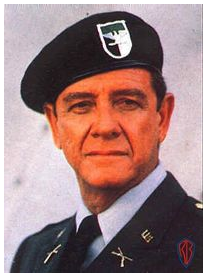 There's that scene where the hard core Green Beret Colonel Trautman comes to the hick town to reign in his master warrior John Rambo, played of course, by Sly.
It really is a much better scene to convey the shake-them-into-reality feel that I wanted.
He hollers at Rambo:
"It's over Johnny!"
I even was going to let that be the headline. But I thought it might confuse the reader into thinking he was screaming at me. Plus, Vietnam is not really a good comparison to second home real estate on Lake Martin.  I didn't want to stir up images of that.
Stallone fan or not, you have to admit that was a great movie, and an even better scene.
Even more, it launched an entire sub industry of survival knives.
I bought one at the Santuck Flea Market when I was 11 or 12.  I still have it.  I didn't use it to fight any commies or even cauterize my own wounds but we do use it to dig up weeds in our yard.