One of the most fun parts of being a real estate agent is the people you meet. I am hugely grateful to all the people who choose me to help them look for property at Lake Martin, and also to those who refer other people to me.
Since I'm in the position of the person who has been chosen, I'm the one that (rightfully so) is saying "thank you" a lot. But recently I had the pleasure of being thanked by both a buyer and a seller.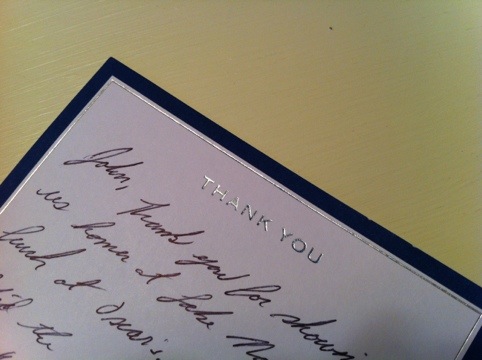 The other day I received a very nice thank you note from a couple from Georgia. I have been talking on the phone and emailing with them a lot, to help them look around the lake. We had just met up to physically walk through some homes. A couple of days later, I received a really nice thank you note from them. It was so nice of them! I should be the one writing them!
Also last week a former seller client of mine gave me a big bag of freshly picked yellow squash. Yum! We (by we I mean my wife) sautéed it up. It was awesome. I did actually help by eating it, I guess. We are not doing any gardening this summer (the honey bees are taking up that time) so the squash was a welcome gift.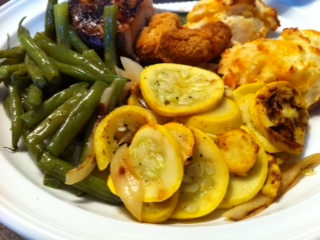 Please let this post be a big thanks to these folks, and moreover, a big thanks to anyone that chooses Lake Martin Voice Realty to help them at Lake Martin. We realize there are many agents out there and we truly appreciate you reading the blog, searching the MLS through the site, and allowing us to be your agents.
Here's to a happy summer!