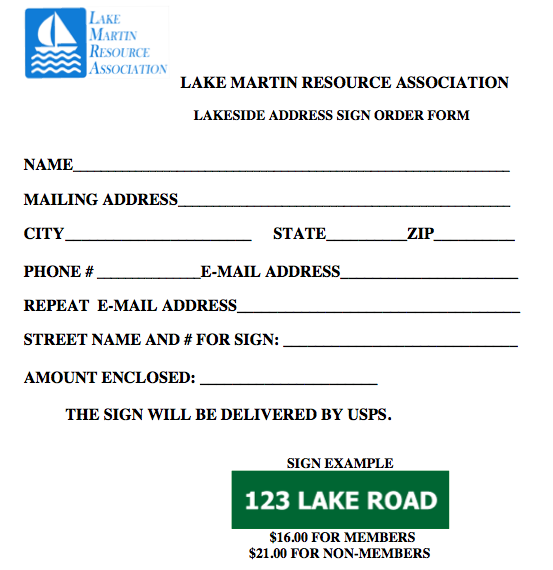 We at Lake Martin Voice Realty are proud members of Lake Martin Resource Association (LMRA). They do a lot of good around Lake Martin, like sponsoring a crimespotters award program, lake cleanups, and safety buoy placements, just to name a few.
In their latest newsletter, I noticed that they sell lakeside address signs. I think this is a great idea. Every dock should have one. Not only does it help your friends find your lake house, but if someone finds themselves in an emergency situation, it could help them accurately describe where they are to responders.
The signs are only $21 for non members, and $16 for members. At those prices, you might as well join and get the sign, too.
To order a sign call Karen at 256-212-1422 or go to their site at LMRA.info or click here for the direct link to the order form.
It could even be a good idea for a gift to someone who invited you to Lake Martin this summer.
Or, check out my new favorite site for local Lake Martin gifts.