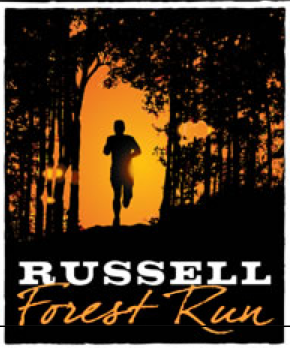 The 4th Annual Russell Forest Trail Run is Saturday, February 23rd.  I've enjoyed running it the past three years, and I plan on being there again this year.  Proceeds from the race benefit the Alexander City Schools Education Foundation (ACSEF), and there's always a super good reception after the  race with food from SpringHouse Restaurant. 
The trails are sand, clay and gravel roads, so it's a good change of pace for those of us who regularly run on asphalt.  The elevation is more than I am used to, but it's doable and fun because of the scenery.  People always ask me how hilly it is, so I've got the elevation and the route documented on RunKeeper.
You can register at Active.com
Race Information:
Saturday, February 23rd
10K at 7:45 am CST ($40)
5K at 8:45 am CST  ($20)
Race packets can be picked up on Friday, Feb. 22 from 4:00 – 6:00 pm and Saturday morning from 6:00 – 7:30 am (until 8:00 for 5K participants) at the Discovery Center at Russell Crossroads.
Here is a screen shot of the race route that I tracked on RunKeeper. RunKeeper tracks the elevation, too, so CLICK HERE to go to the live version and get the scoop: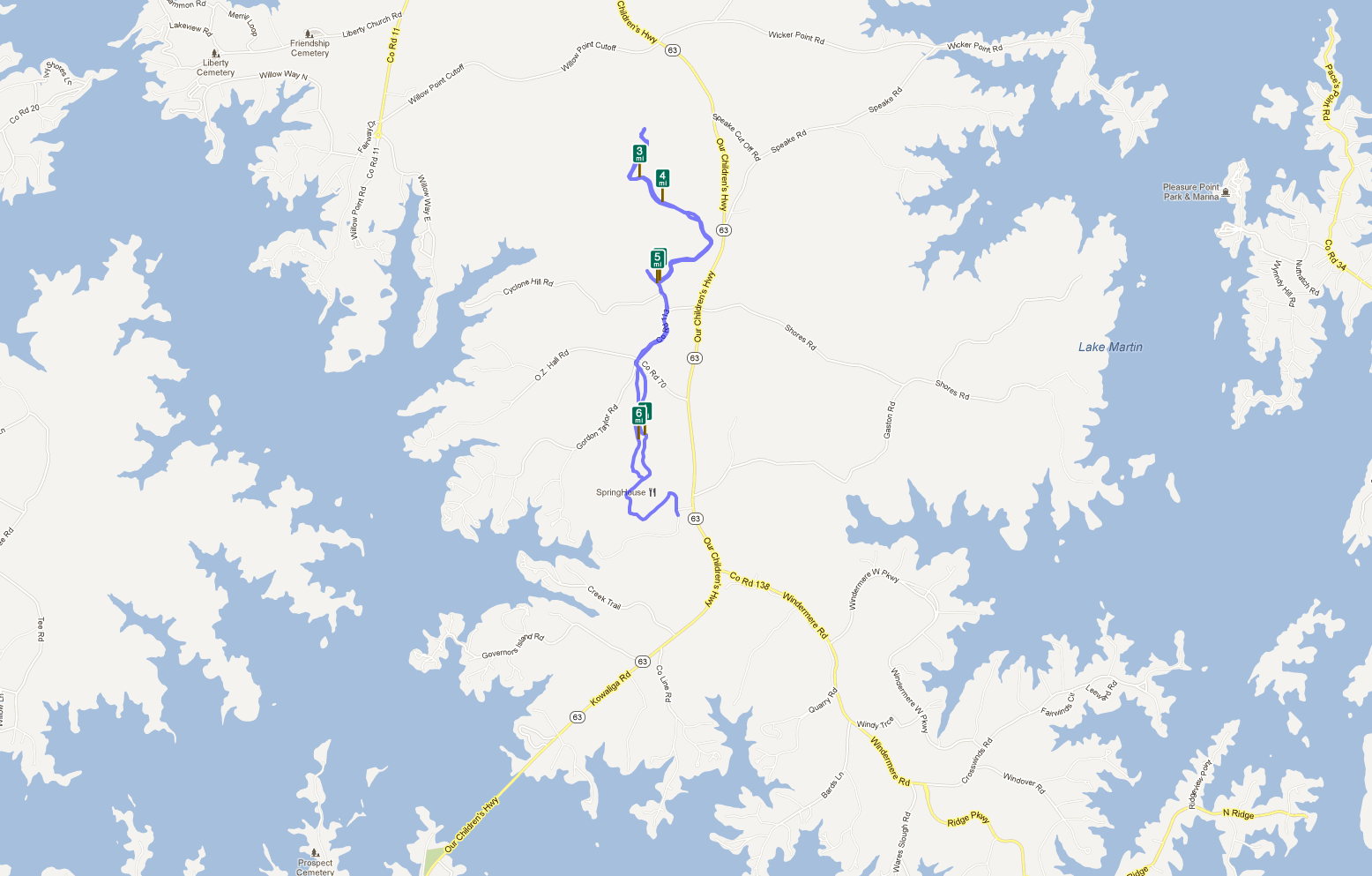 Here are pics from the starting and finish lines of a past race: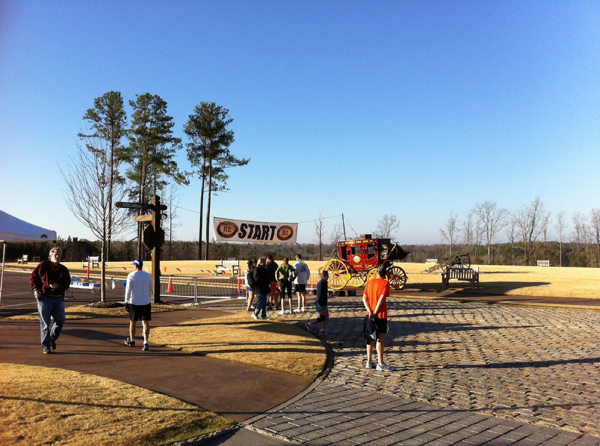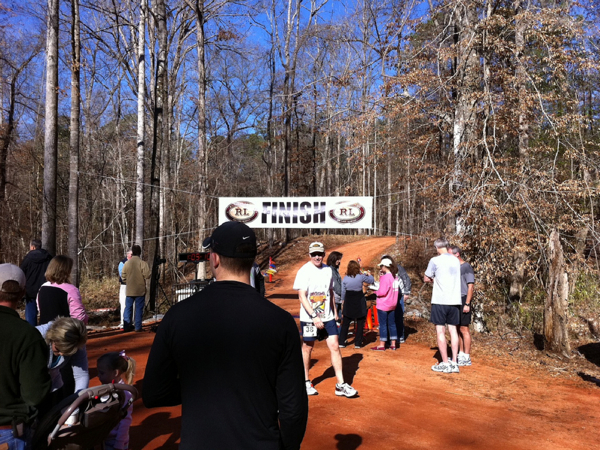 Hope to see you there!
Related Posts: