All indications are holding true that 2013 waterfront home sales are following suit with 2012, with many homes selling. In 2012, we saw the second best year in number of homes sold, topped only by 2005.
Naturally, people are asking questions like, "Where are all these buyers coming from?" and "How did they hear about Lake Martin?"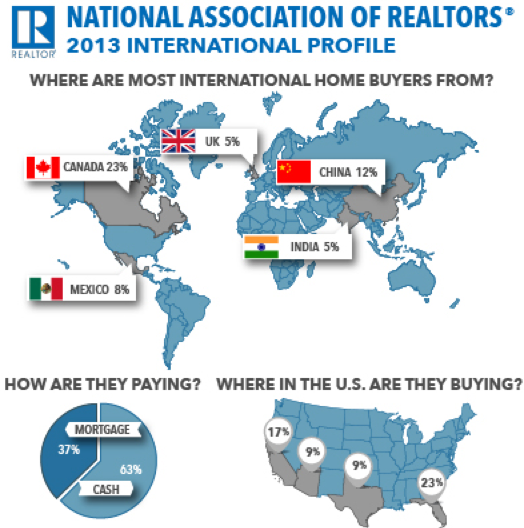 While the data geek in me would love to require a thorough questionnaire with every lake home purchase, alas, one does not exist. But we can infer a good amount of information by studying the next best thing: the National Association of Realtors' Profile of Home Buyers and Sellers.
Every year, the National Association of Realtors (NAR) publishes the Profile of Home Buyers and Sellers. The Profile is the result of a 120-question survey sent to a random sample of home buyers across the nation. This year, about 8,500 surveys were returned. The results were used to compile the statistics and compare them to previous years. This survey is a heavily watched measuring stick of home buyers' preferences and behaviors. In 2013, as in the past, this survey offered valuable insight to us at Lake Martin.
First Step: Agent vs. the World Wide Web
Since Al Gore decided to invent the Internet, there has been a battle between Joe and Jane Agent and the Web. The issue at war is deciding just who is more relevant, useful and trusted by home buyers. This war is all but over.
Winner: the Internet.
Despite NAR's constant advertisement to the contrary, their own survey shows that buyers place much more trust in the Internet than in agents. One very interesting question the survey always asks buyers is, "What is your first step in the home buying process?"  This year, a whopping 41 percent of respondents said they looked online for properties. This is more than double those that contacted a real estate agent (18 percent). The third choice at 11 percent was, "Looked online for info on the process." I would argue that is the same as number one. Added together, those two indicate that about 52 percent of people are looking online before they ever call an agent.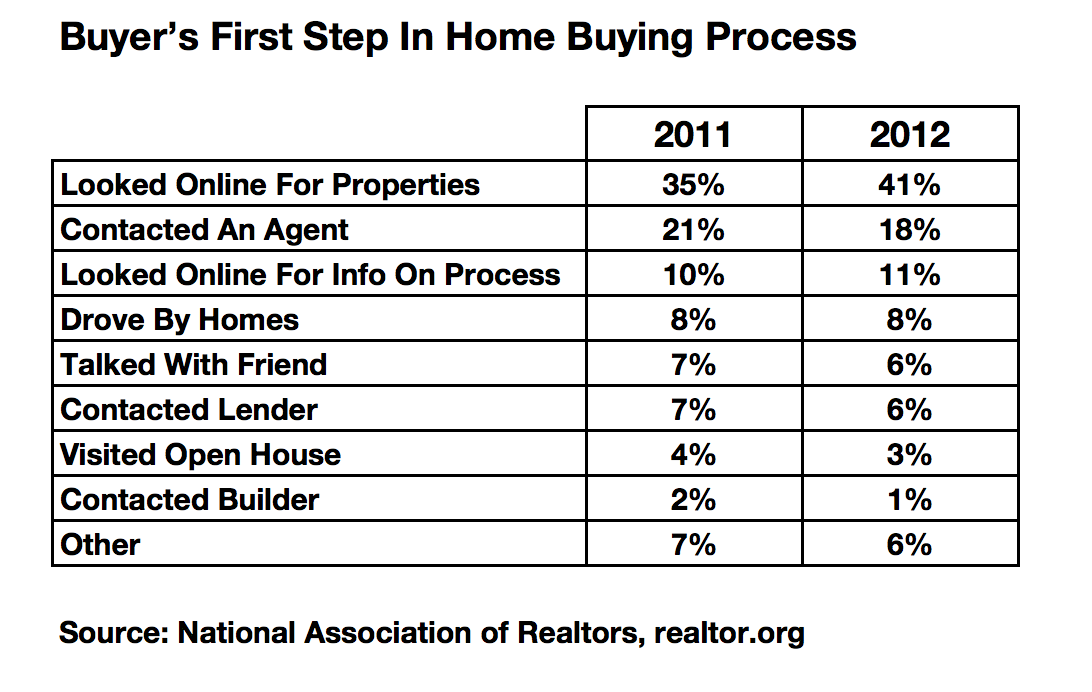 I do grant that potential buyers are looking on the Internet at agents' websites. So some agents can take solace in that fact. But the lesson to be learned is that buyers looking on an agent website is an indirect contact initiated by the buyer, and it's anonymous. The agent has no idea the website is being visited. In other words, the buyer is in complete control of the interaction. Maybe the buyer will contact the agent directly, maybe not. In either case, the buyer is driving the ship.
I do not see this trend reversing any time soon, especially considering the momentum. Last year's survey showed that 35 percent looked online and 21 percent contacted an agent. This means the online first steppers increased by 17 percent, and the agent pickers decreased by 14 percent. Brokerages and agents that do not accept this will find themselves as outdated as the mimeograph machine.
Where Did You Find It?
Today's world is full of resources for the home buyer. Agents, the Internet, signs, billboards, TV and more all vie for the coveted attention of those who are ready to purchase. To some buyers, I am sure it is information overload.
Considering all these channels, two other critical questions to ask are, "What worked?" and "Where did you find the home that you bought?"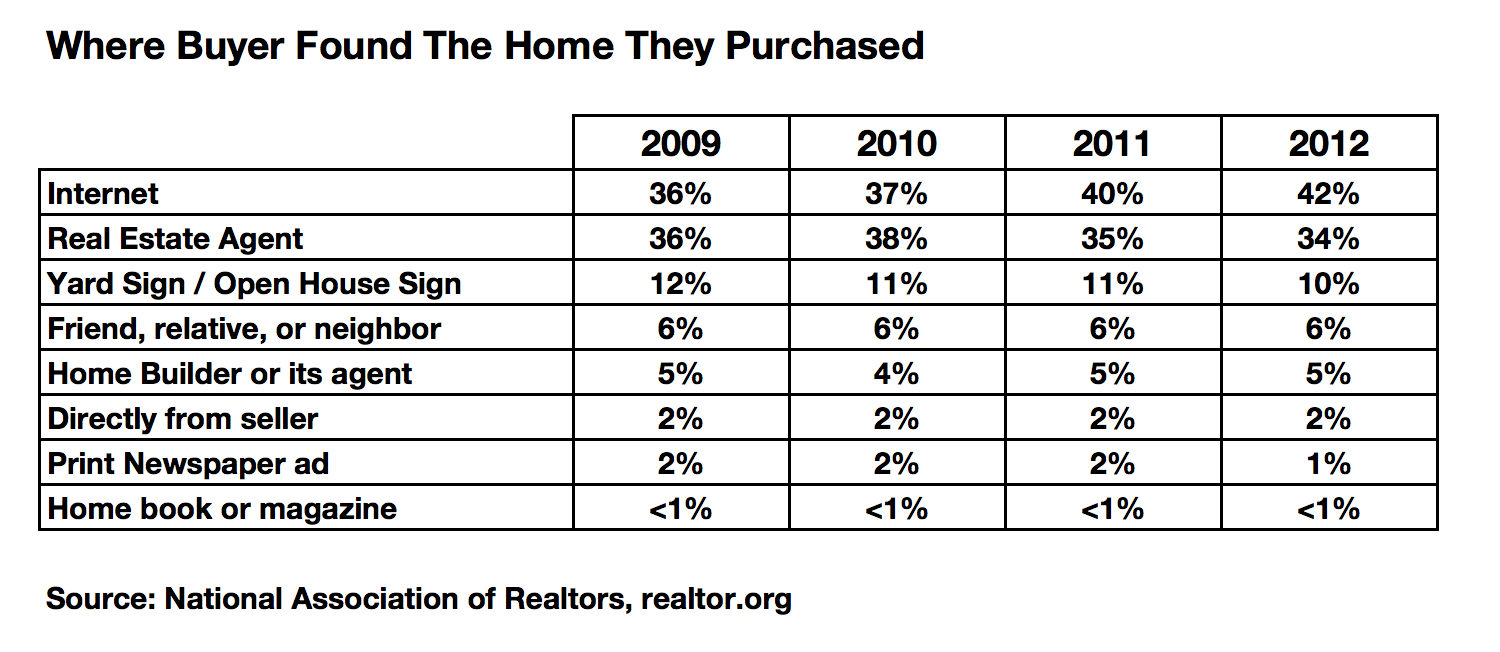 Not surprisingly, the Internet trend continues to dominate here. The Web continues to increase in importance, with 42 percent of those surveyed responding that the Internet was where they found their home. Agents checked in with 34 percent, which I suppose is an honorable defeat; however, when you consider that it was down from 35 percent last year, and that the Web increased by two percent, the writing is on the wall.  It is clear that any serious home buyer is not waiting around for their agent to personally call and tell them about homes. Today's home buyer is a researcher.
The Internet's dominance in the "usefulness" category is neither new nor a secret. What should be noted is the degree to which home buyers rely on it. Nothing else is even close.
The implication is huge in that home sellers should ask detailed questions of potential agents, such as, how will my home be displayed online? How many online leads do you get, and how do you track your leads?  Similarly, home buyers by their behaviors are asking agents: What have you done for me lately?
If you'd like to know more about what Lake Martin Voice Realty can do for you, give me a call at (334) 221-5862, email me at [email protected], or click here to contact me.