The Lake Martin waterfront real estate market is not what most people think of as a cutting edge market. We're a rural second home market in Alabama – dirt roads, people. Does it get any more small town than that?
But small town does not always equal podunk.  You would not believe our real estate reach.  It amazes me all the time.
Last week I received a call from John Wake in Arizona. I had no idea what it was about. Turns out, he has a website called Best Of Real Estate Video.com – where he features the best real estate video folks from around the world. Some are small, boutique agencies in rural second home markets like Lake Martin Voice. Others are huge companies like Corcoran Group in megalopolises like New York.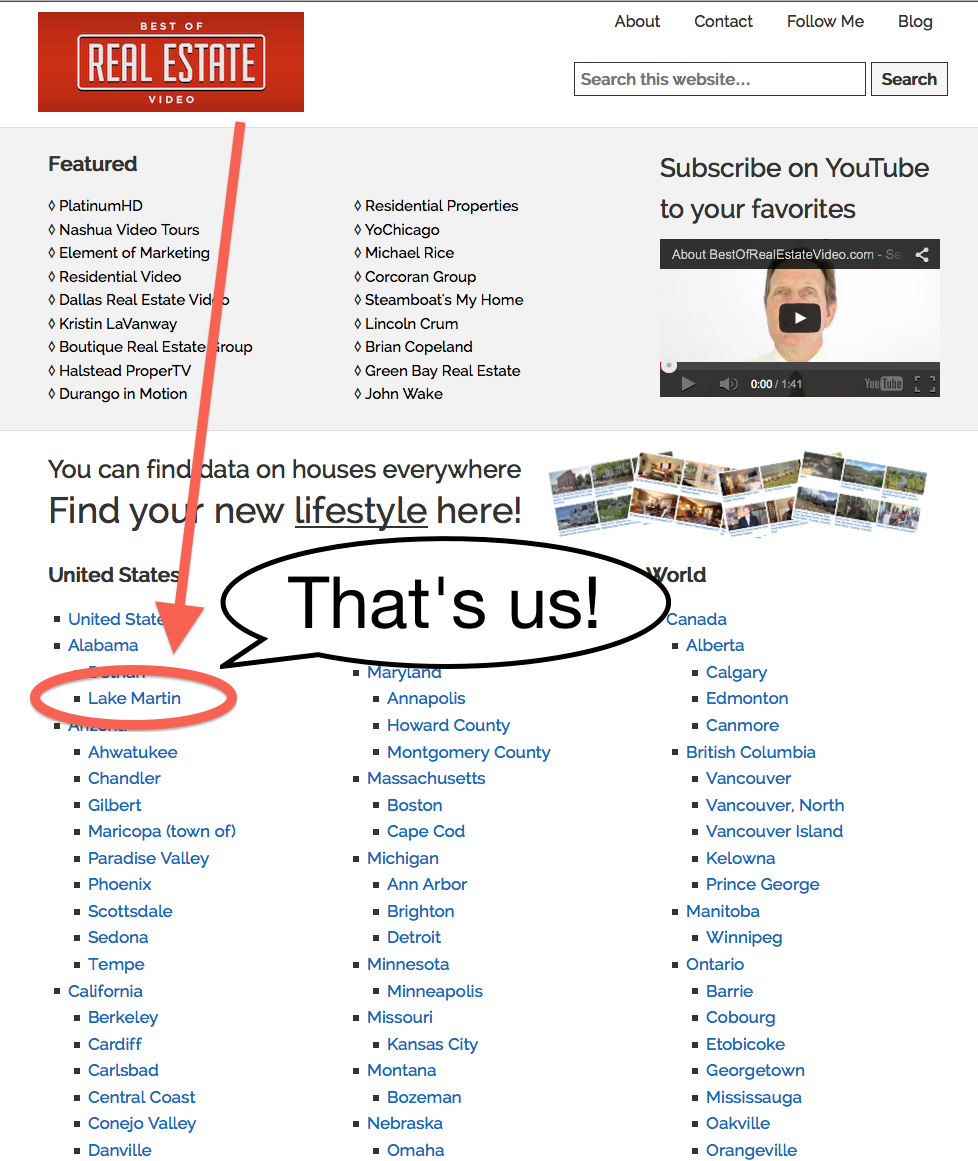 Lake Martin Voice Realty is very pleased and flattered to be included in such an outstanding group. Please check out the site, they have tons of interesting links out there. We especially support their policy of: "I don't consider virtual tours to be videos so Best of Real Estate Videos doesn't include YouTube channels that are mainly virtual tours."
People, if a "video" is just the photos set to cheesy music, it ain't a video. Show me some motion. Show me some context.
Anyway, please check out their link:
http://bestofrealestatevideo.com/
For me, it's an endless source of inspiration. When I am stumped on a subject for my next Lake Martin video, I can go over there and come away with an idea in about 30 seconds!
What is also tells me is that if this guy in Arizona finds great video info about Lake Martin real estate on LakeMartinVoice.com , so do lots of other people – buyers and sellers.  If you'd like to know more about how we can serve you, give me a call at (334) 221-5862, email me at [email protected], or click here to contact me.