Lake Martin waterfront vacationers:  I'm adding a "must-do" to your checklist for your next trip to Lake Martin.  Stop by Daylight Donuts in Alex City and stock up.
We all have our travel traditions, and picking up donuts on the way to the lake may become one of yours.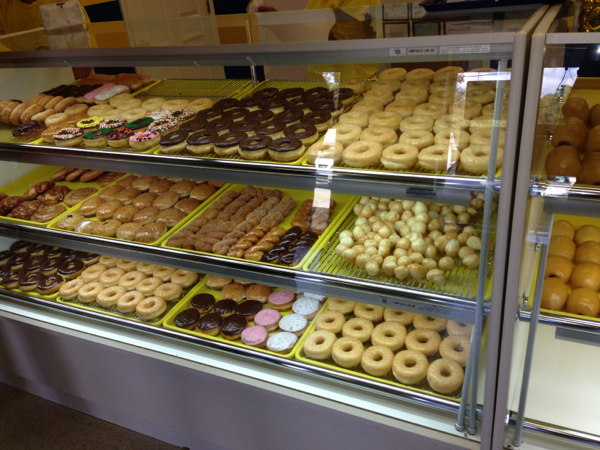 It's only a quarter mile or so off of Highway 280, right by the KFC.   At this posting, you can't find it on Google Maps or Yelp, so map the Alex City KFC and you're basically there.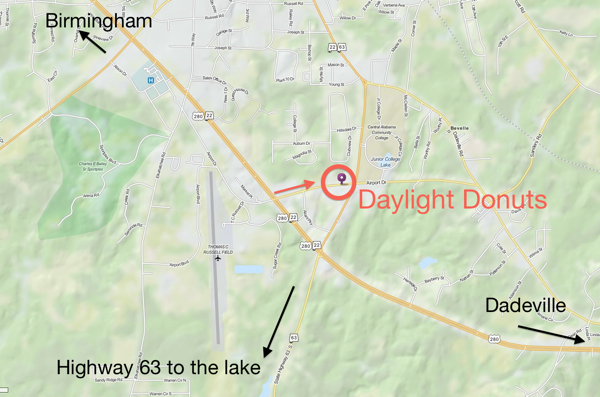 When I stop in, I tell myself its about supporting the local economy and doing blog research for my business. But really, it's just an excuse to get some really good donuts.  If you see my dad around town, ask him about the the apple fritter.  Or he may have already told you: he'll buy a few to take home, and claims that 12 seconds in the microwave results in confectionery perfection.  I know about the 12 second rule because he has mentioned it about 100 times.  And he is a true connoisseur of sweets.  It's got to be amazing.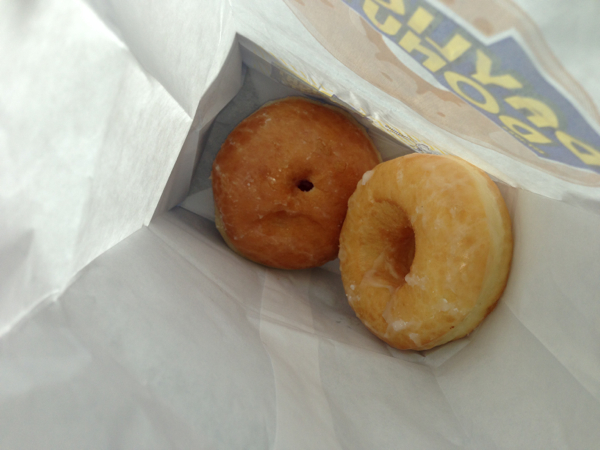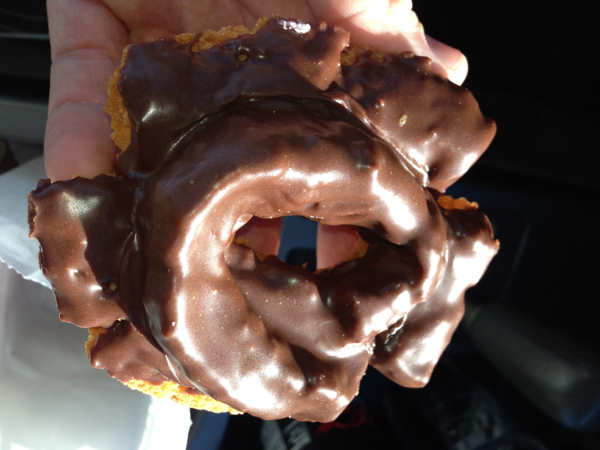 Part of the fun with vacation homes is the journey there and back.  When we visit my wife's parents in Florida, my kids start talking about our mid-way stop at Dairy Queen the minute we get in the car.  At least with donuts, you can have them the next day for breakfast.  Not so with a Blizzard.
If you're looking to buy a waterfront Lake Martin home to go with your Daylight Donuts, give me a call.  I'd love to be your realtor.  (334) 221-5862, or [email protected], or click here to contact me.