I took my first official working boat trip a few weeks ago, right in the middle of the "greening" phase of spring at Lake Martin.  Everything is that vibrant, exciting green, and the sky is that clear bright blue – it's beautiful.
From the boat, I took the pictures below of a great lot I have listed for sale in the Smith Mountain area, Lot 4 Phase 2 Smith Mountain Drive.  I love this lot because of it's unique location.
The future owners of this lot will have a true year-round Lake Martin home.  In the summer, hop in the boat enjoy all the traditional fun and sun activities.  In the fall, winter and spring, get outside on the Smith Mountain trails.   This lot is within walking distance to some of the most awesome hiking trails in our area.  Outdoor activity during all seasons, just outside of the doorstep.  And the future owners can bring their own builder and design this doorstep, too!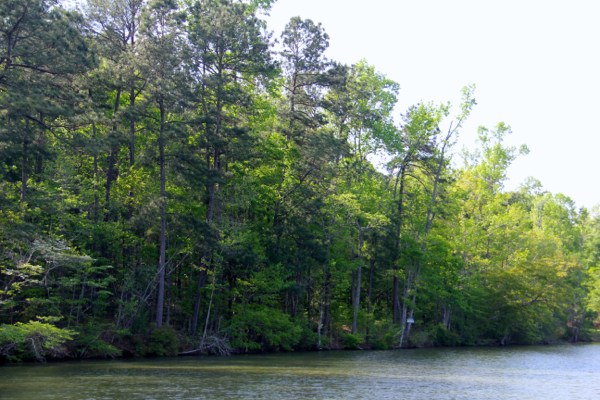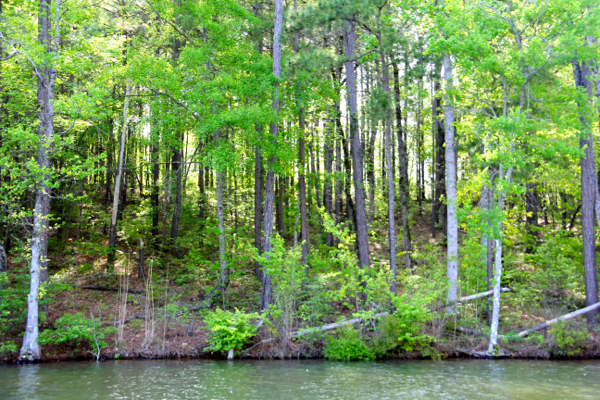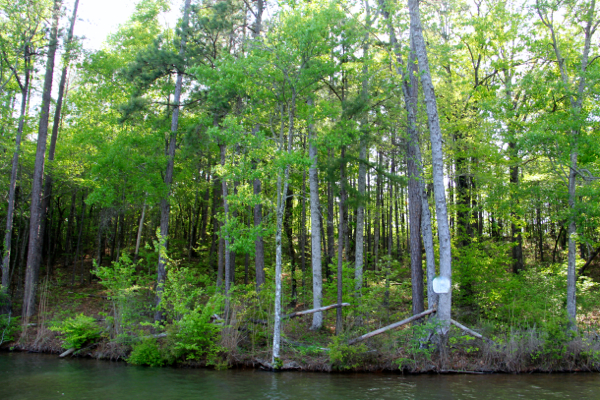 For all of the listing info on this lot, click here.  If you have any questions, or would like to know more about Lake Martin lots and real estate in general, give me a call at 334 221 5862, or email me at john at lakemartinvoice dot com.