If you're not on the water at Lake Martin, hiking is another activity that's a lot of fun.  I've posted several times on the Cherokee Ridge Alpine Trail Association's (CRATA) hiking trails that branch off of the Scenic Overlook on the south side of the lake.  CRATA is responsible for the explosion is quality hiking trails at the lake – these are not the wide red-clay and gravel hiking trails (that are more like roads) that you find on the western side of the lake.  These are amazing alpine trails that instantly transport you to real mountain hiking vistas, combined with large swaths of waterfront footage.
My family hiked the Chimney Rock Loop over spring break, and as we were leaving, we ran into CRATA guru, Jimmy Lanier.  Mr. Lanier told us about a new trail they were currently constructing on Smith Mountain (eastern side of Lake Martin).  There is already a Smith Mountain Alpine Trail that begins at the base of Smith Mountains and ascends to the Smith Mountain Fire Tower.  If you haven't climbed the restored Smith Mountain fire tower, put it on you 2013 Lake Martin To-Do List.  The views are incredible.
Mr. Lanier said that CRATA is creating another new trail there – The Little Smith Mountain Trail – and volunteers were needed to, literally, pave the way.  Two weeks later I spent the morning with a group of volunteers digging out a portion of this new trail.  The trail's route was already marked, so we used the yellow tools you see in a picture below to dig up the ground and make the trail flat and hike-able.  It's not a technical job, but there is a little artistry involved.  The other volunteers knew what they were doing and helped me refine my craft – although I was a good bit slower than the rest of the crowd.
I'm not sure if this new trail is open to the public yet, but when it does open, I'm there.  For more info on hiking at Lake Martin, go to CRATA's website.  They have some beautiful pictures they've taken along their trails, histories of these trails, and info for hikers wanting to check them out in person.
Our crew heading out to dig: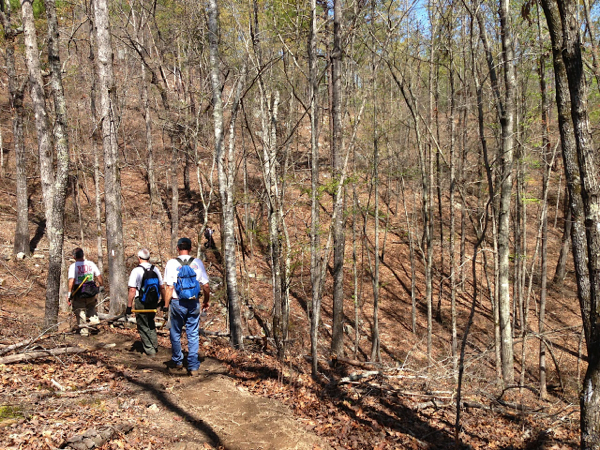 These are the tools we used to dig the trails: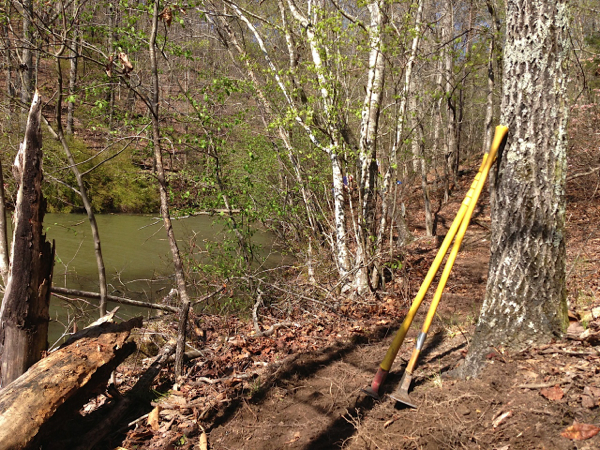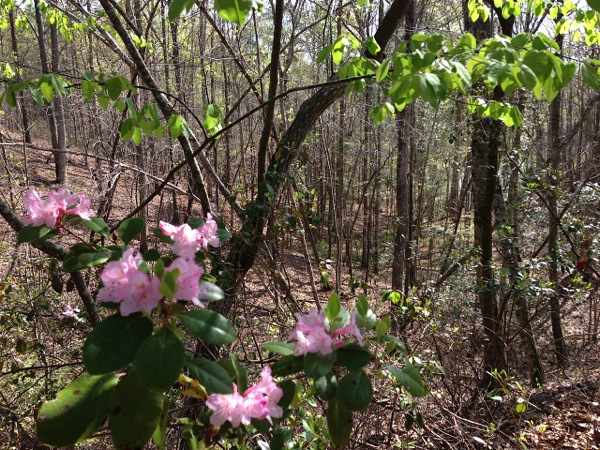 I'm not a professional trail blazer, just a Lake Martin realtor who likes to hike, so I'd love for you to call me with questions about waterfront real estate.  (334( 221-5862)