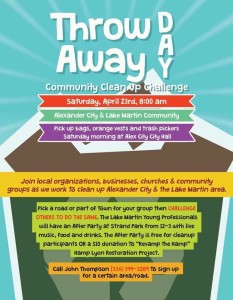 Ready to do some Spring Cleaning in the Lake Martin area? Join area civic clubs, companies, youth groups and other residents on Saturday, April 23 for a county wide cleanup.  Read about the first ever county wide clean up from the Alex City Outlook.
Interested in a little competition?  Challenge other groups to pick a road or part of town. Call John Thompson (334) 399-3289 to sign up for a certain area or road.  Celebrate at The After Party at Strand Park from 12-3 – free for clean up participants.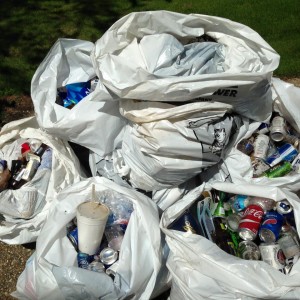 Pick up bags, orange vests and trash pickers Saturday morning at Alexander City City Hall.
Help us make the Lake Martin area beautiful and clean this Spring!
Would you like to know the easiest way to keep up with events around Lake Martin? Download our free Lake Martin Voice App and stay current!