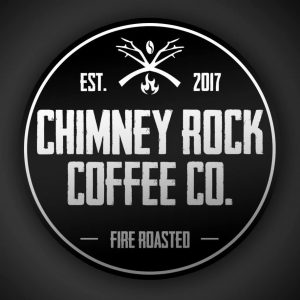 If you are like me and think coffee is always a good idea then read on to learn more about Lake Martin's new coffee company – Chimney Rock Coffee Company.
Started by Drake and Ashley in Summer 2017, Chimney Rock Coffee Company is located in Alexander City and sells fresh roasted coffee online. Right now they have two sizes available to purchase – 12 oz. for $12.99 and 24 oz. for $24.99.
This is not just some regular coffee that you would buy at your local grocery store. This is fresh roasted – roasted right here in Alex City on a custom built drum roaster; coffee made with premium Arabica coffees from around the world. Their motto? "Roast to Order. Just for You."
Chimney Rock Coffee Company is interested in sponsoring coffee for charitable events around the lake and can also be sold as a fundraiser. For more information or to place an order, call them at 256-786-1969, follow them on Facebook or contact them on their website.
And now if you will excuse me I am ready for my next cup.