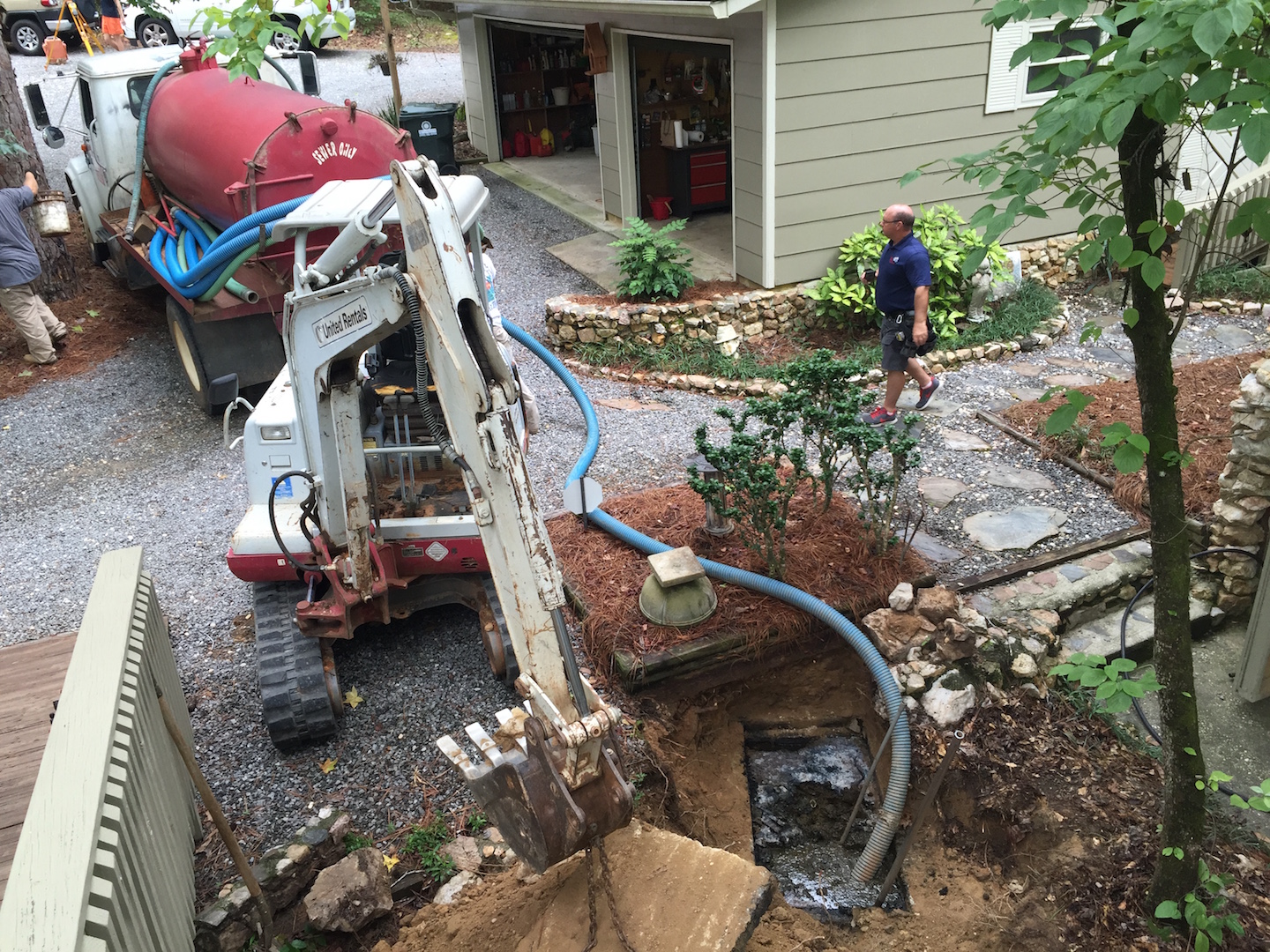 Almost every waterfront home on Lake Martin is on its own septic system.
There are a few exceptions like homes in the The Ridge and StillWaters where the subdivision has its own private treatment. But the vast majority is private septic.
When you mix in the old construction we find on much of Lake Martin – that's a good sign you need a septic inspection. It should be part of the home inspection done when purchasing a home at the Lake. You will want to know the age, history and condition of the system.
Next you may want to hire a septic contractor. Typically the septic contractor will pump out the tank and report his findings of the tank's condition and capacity. This will also let you know exactly where the tank is, if it is concrete, fiberglass or homemade (yes, there are homemade ones) or if it has been damaged. At the very least it lets you know it has been pumped and what, if any, expansion plans will affect you in the future.
No need to call Dirty Jobs host, Mike Rowe – there are reputable septic inspectors in the area. If you need references for Lake Martin area engineers, surveyors, and septic contractors/installers, I will be glad to provide them.
If you have questions about Lake Martin real estate give me, John Coley, a call at 334-221-5862 or contact me here.