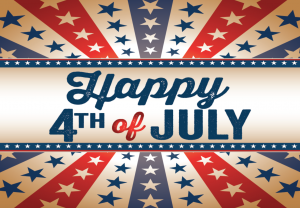 We love Independence Day here at Lake Martin and 2018 is going to be great one!
There are plenty of things to do around the lake area for the many families coming in to have fun. In fact the fun begins today!
Why miss any Lake Martin events when you can download our FREE APP here?  Or go to your favorite app store and search "Lake Martin Voice."
Here are a few ideas:
Friday on the Green free concert from Kyle Wilson at Russell Crossroads. 6:30PM to 8:30PM
Music from Ben Moseley & the Contraband at Copper's Grill. Starts Friday at 7PM. Then on Saturday night music from Ashton Shepherd!
Music from Justin Peters in the Alley at The Coffee Corner in downtown Alex City. Starts Friday at 7PM.
Billy Joe Cooper and the Whuppers at Bezlo's Bar & Grill in Eclectic starting at 8PM on Friday.  Saturday night music from Whatley & Company.
Music at Chuck's from Todd Gantt and the Tone Deaf Hobos! Starts Friday at 7:30PM. On Saturday night Alabama Avenue. On July 3rd live music from Trest Richardson.
Sid Phelps on the deck at Kowaliga's Saturday afternoon starting at 4:30PM
Celebrate Freedom July 3rd in Alex City from 6-10PM. Music from Finding Favour. Fireworks at 9:30PM.
Visit Marianne at the Naturalist Cabin at Russell Farms from 9-10AM to see woodland creatures on July 4th.
40th Annual 4th of July Boat Parade from Kowaliga to Children's Harbor! Starts at 10AM.
Great music and the southeast's largest fireworks display at the Amp. Gates open around 5PM.
Free live music from The Talismen in downtown Alex City in Strand Park at 6PM on July 5th.
July 6th and 7th – Arti Gras at Russell Crossroads – artisans featuring jewelry, paintings, pottery, furniture and much more!
July 7th enjoy Classic Cars and Classic Music in Alex City at Arby's from 6-9PM.
Don't miss any Lake Martin events – download our FREE APP here?  Or go to your favorite app store and search "Lake Martin Voice."