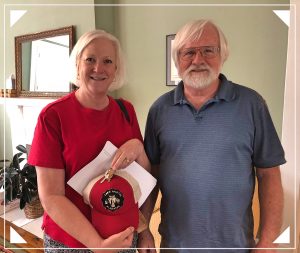 I'd like to congratulate Lake Martin's newest waterfront homeowners- Sally and Wayne!
They were extremely patient buyers. After a lengthy search they settled on a home on a beautiful lot in the Pace's Peninsula area of Lake Martin.
I know they'll enjoy it for years! They were so nice to write these kind words:
"Thank you for helping us find this place. This has been a very peaceful weekend. Mostly, we have enjoyed sitting, watching, planning. We love this place! Happy & grateful. Thank you for your patience, your knowledge of the lake, and all the explanations you gave. And the referrals – Brooks & Joseph were easy to work with. Happy, happy 😃 – you are my favorite Alabama realtor. Hope you & your family are having an amazing weekend."
As a Lake Martin realtor I can help you find your Lake Martin happy place. I'd love to help you out with your Lake Martin search, so call me at 334-221-5862, or CLICK HERE to contact me.