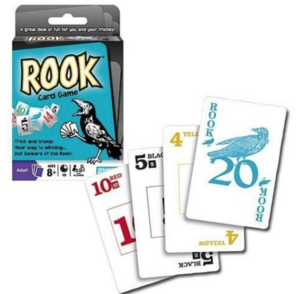 "Come on, clouds. Don't wimp out on me. Bring it. I want rain, I want lightning, and I want it now," prayed sixteen year old me, just about every day of the summer back in the 1980s.
When I was in high school, I had a great job as a lifeguard at Russell Pool. For those not from around here, Russell Corporation in Alex City used to have a huge Olympic sized pool for the use of its employees and their relatives. Since almost everyone had a parent or close relative that worked at Russell, the result was the whole town used the company pool.
Being a lifeguard at Russell Pool was a wonderful experience. Don't picture a "Baywatch" type of scenario. There was no glamor, no matching swimsuits, and certainly no hairy-chested David Hasselhoff.  Yet, the job was important because, as Mrs. Barbara Sokol (the boss) would remind us, we were in charge of the safety of just about every kid in town.  We lifeguards were duly serious when on duty, but that didn't mean we did not mind a break every now and then.
To my shame, I think it took me being a lifeguard to learn how to properly pray with passion and conviction. No, I wasn't praying for the safety, welfare, and salvation of my charges like I should have been.  Instead, I (and every lifeguard I knew) prayed for one thing and one thing only –  rain. Not just a little shower, either. We wanted huge drops and wanted a side order of Thor-esque, pool-clearing lightning.
Lightning would force us to blow the whistles and clear the pool. This was way before the interwebs, mind you, and we could spot a strike three counties away. Feigning concern, we would herd the swimmers to dry cover with the vigor of Sergeants in the Marine Corps. Then we lifeguards got to play cards in the "lifeguard hut," drenched in the blessed icy flow of the window unit air conditioner. I learned how to play (and mostly lose) Rook, spades, and hearts in that little hut, but I didn't mind.
I find myself in a similar spot lo these many years later. I root for rain. I don't want the weekends flooded out here at Lake Martin, but I do want sufficient rain in our Tallapoosa River watershed because it means that Alabama Power will have the ability to keep Lake Martin at full pool until October 15. Glorious! Last year was the first fall that Lake Martin had this chance, and the Lord delivered. He sent enough rain in 2017 to fulfill the precipitation requirement, and Alabama Power kept the lake level up.
Last year in these pages we all wondered what kind of effect that six more weeks of full pool would have. Would people come to Lake Martin? Or would they be too tied up with pesky autumnal commitments like work and school?
I can report positive news. I have talked to people in many different businesses here at the lake and every single one of them said that they had a great fall in 2017. Real estate agents like me, as well as contractors, appraisers, and inspectors all said that they were busier than the typical September and October. Similarly, retail operations like convenience stores and restaurants in the greater Lake Martin area all felt that there was increased traffic and therefore greater business last year.
Now, I know that there are some curmudgeons and maybe semi-curmudgeons out there in the audience that are cringing at the words "increased traffic." I know, I know. It was better in the good ole days. But can I appeal to you to remember that there are many positives of a more modern lake? When businesses can sustain themselves, all reap the benefits of their services.
I can think of many off of the top of my head. Marinas – for one. I remember not being able to leave sight of our dock for fear that we would run out of gas. Now we have marinas spread around the lake, many of which with pumps that run 24 hours a day, seven days a week. Ice cream boats – we have a couple of different ones now. When I was a kid if I had seen any floating sugar seller, I would have stomped my foot until my parents bought me a popsicle or I beat a hole in the boat. And speaking of holes in the boat, if that happens to you now, you can call TowBoat to help out. That never would have happened on an unpopulated lake. And that cell phone you tote around on the water? It is serviced by towers that came only because – you guessed it – more people are here now.
So please pray for rain, people. It will give us a bonus summer, and plenty of happiness.
Let's keep the weekends sunny, but on stormy Mondays and Tuesdays, come to my house and I will challenge you in a hand or two of Rook. I still am not very good at it so you will stand a great chance of winning there, too.
Note: I originally published this article in my monthly column in Lake Magazine. I am proud to write about Lake Martin Real Estate for Lake Magazine and ACRE – the Alabama Center for Real Estate.