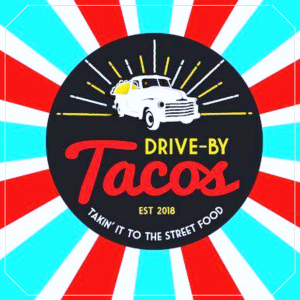 Drive-By Tacos is coming to Lake Martin!
That's right! The truck is headed our way and will be hanging out at Anchor Bay Marina this summer. I'm really excited about this because I've thought the lake has been ripe for a taco truck for quite a while. I've written about this for several years, but never dreamed that we'd get THE taco truck!!
Drive-By Tacos will be stepping right into a hole made by the absence of the former on site restaurant, Harbor Docks. They will be serving on weekends – Fridays, Saturdays and Sundays from 10-8! This Friday look for them from 10-3ish.
Have you ever had a chance to eat a drive-by taco? I recently had the pleasure at the Fly Fishing Film Festival at Standard Deluxe in Waverly. It was hosted by the Kudzu Fly Casters and was a great time! Anyway, Drive-By Tacos was there and they were as the kids used to say "in effect." Their menu was unique, fortified with interesting twists on tacos, with fresh ingredients. Extremely tasty!
I'm so glad to have them as an option at Lake Martin.
I mean – really- what lake has better waterfront restaurants than Lake Martin?