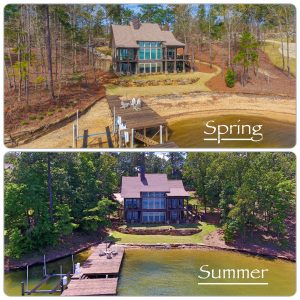 Here at Lake Martin Voice Realty we strongly believe in quality media to promote our sellers' listings. We spend a lot of time and money hiring professional photographers, 3D tour programs, aerial videographers, and editors. We think that if we commit to market any property, regardless of list price and location, we owe it to the sellers to give them the very best. It boggles the mind that some agents try and get away with five or six cellphone pics.
Another way that we try and deliver superior marketing is taking new sets of media as the seasons change.
For example, I have a waterfront home for sale at 105 Misty Ridge in The Ridge Neighborhood here at Lake Martin. The original pictures were taken in late spring. They looked incredible! But as the trees filled out and the water came up, summer gives it an entirely different look. I took this opportunity to take some new pics and see how they look. Please check them out!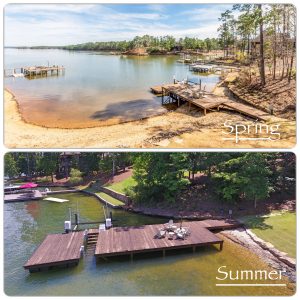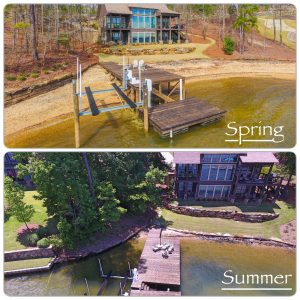 If you are interested in the home at 105 Misty Ridge, please see this link. It has an incredible view of the lake and enjoys all the amenities of being inside the gates of The Ridge.
Are you considering selling your waterfront property here at Lake Martin? I would love to talk to you about the possibilities. I sell all over the lake, and all types of real estate. I sell waterfront homes, lots, condos, townhomes, you name it!
I would love to help out. Please call me at the number at the top of the page or contact me on this page.