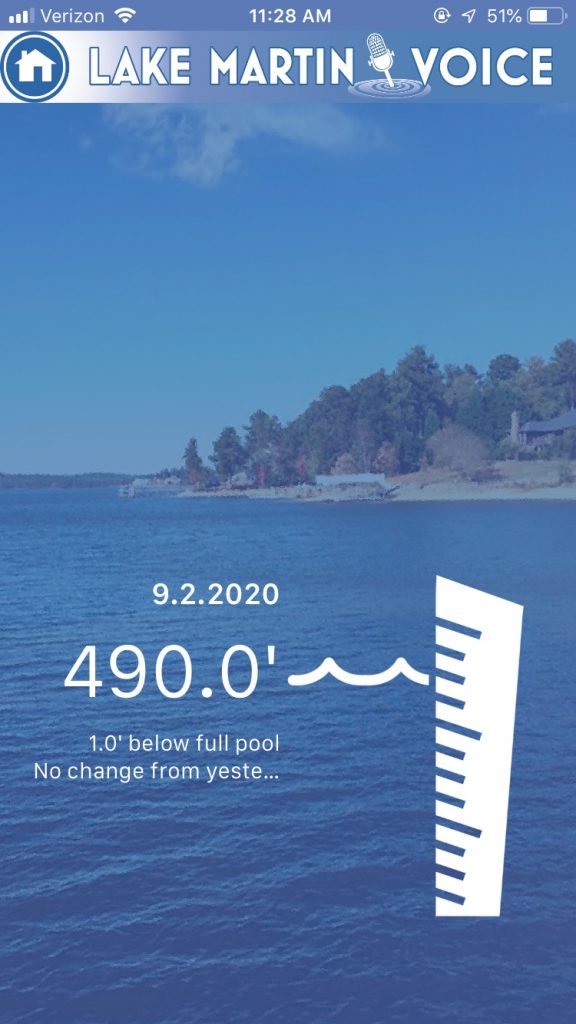 Finally some good news in 2020! Lake Martin lovers know that the lake's water level fluctuates. Generally the lake is at full pool from Spring until Labor Day.
Guess what? Alabama Power just announced that a fall extension of the summer pool has been granted! This means Lake Martin will have a longer summer for boating and fishing and just enjoying the lake in general. Make that 6 weeks longer – until October 15th!
As reported in Lake Magazine, "Until October 15th, Lake Martin's water level will remain at 491 feet mean sea level (msl). After that date, the level gradually will be drawn down to 484 feet msl by the third week of November." Read more here from the Alabama Newscenter.
If you want to keep up with the water level on Lake Martin, please go to your app store and search for "Lake Martin Voice." Download the free app and then go to the "Water" link. And while you are using the app see what else is available at your fingertips – Lake Martin area restaurants, shops, weather conditions, calendar of events and (of course) waterfront real estate for sale!