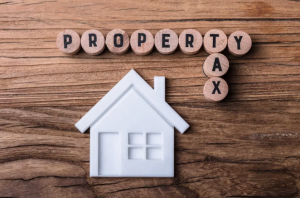 How much are property taxes on Lake Martin? As a full time real estate agent here at Lake Martin, Alabama, I can understand why people ask. Taxes are a big part of ongoing maintenance expenses. The good news (especially for those coming from out of state), Alabama has some of the lowest property taxes in the nation.
Disclaimer: I am just a real estate agent, not a tax specialist or lawyer or anything. You will need to confirm the below with your tax advisor and also contact the revenue commissioner of the specific county involved. This is just for illustrative purposes.</
Here is how to calculate potential real estate taxes for waterfront property on Lake Martin:
Step 1: Figure out what county in which the property is located. Lake Martin is made up of Tallapoosa, Elmore, and Coosa Counties.
Step 2: Select the correct real property tax millage rate – At this writing (2020), the approximate rate for Tallapoosa is 0.336%. Elmore is 0.298%. Coosa County is 0.318%. Your exact rate might be a tad different, depending on if you are in a school zone. But most of Lake Martin's shores are in rural areas, so these approximate rates will be pretty close.
Step 3: Multiply the percent by the property's assessed value. To apply the above in step 2 to an example property that was assessed at $500,000, the annual property taxes in Tallapoosa would be about $1,680, Elmore would be about $1,490, and Coosa would be about $1,590.
Other things to know about property taxes in Alabama:
1.) Alabama has a homestead exemption. If you declare your home as your homestead, it reduces your taxes.
2.) If you are over 65 years of age, or permanent and totally disabled (regardless of age), or blind (regardless of age), you are exempt from the state portion of property tax. County taxes may still be due.
3.) Property taxes are due October 1 every year and delinquent after December 31. You pay your property taxes to the applicable County.
Here's a good resource: State of Alabama Department of Revenue
If you need help selling or buying waterfront property here at Lake Martin, please contact me here or call or text me at the number at the top of the page.