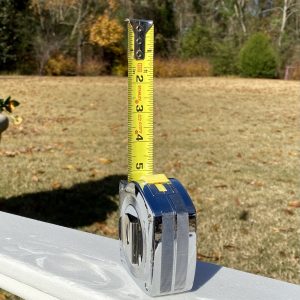 What does a Lake Martin waterfront home cost per square foot?
As a full time real estate agent here on the lake, I hear this question from time to time. While (as a numbers guy) I would love to have a super specific answer, I am afraid that I cannot. In fact, I think this is the entirely wrong question to be asking. I think per square foot analysis is the single most misleading statistic in all of Lake Martin real estate.
Why do I say that? Well, here at Lake Martin, a waterfront home's overall value is determined, to a great degree, by the value of the lot. It's not just A factor – it is THE factor. The view, privacy, and location of a waterfront property is what drives value. None of these attributes show up in a home's square footage. A small home with a great view sells for much higher than a large home with an inferior one.
Please consider these two recent examples. These two waterfront homes sold within 3 months of each other, about one mile away from each other, and during a raging sellers' market.
Example A is a 900 square feet list price $499,000, or about $554 per square foot.
Example B is a 4,100 square feet home with a list price $499,000 or about $122 per square foot.
Which is the better deal?  If you rely on the price per square foot method, you simply don't have enough data.
When Example A sold, it sold for a sales price of $505,000, or about $561 per square foot. Yes, it sold for over list price, so that means $554 per square foot was actually too low, according to the market.
Conversely, Example B had a sales price $435,000, or about $106 per square foot. Had the buyer only relied on that, they would have overpaid by $59,000.
What was the big differences in the two homes? View, for one thing. Example A was a smaller home but it sat on a lot with a big water view. That's why everyone is here at Lake Martin. I have been selling homes here for many years and no one has ever told me, "give me the worst view on the lake." Everyone wants as good a view as their budget may allow.
Another difference was that Example B was almost too big. It had oversized rooms. A ton of area, but not very useable. That simply is not prioritized at Lake Martin.
Do you own waterfront property on Lake Martin and need help pricing it? I would love to help, at no cost or obligation to you. I can give you a "Ballpark Price" if you would like – click here.
Are you thinking about buying here at Lake Martin? I can help with that, too. I would be glad to show you the valuation method that appraisers and I prefer- the sales comparison method.
Please contact me here or call or text me at the number at the top of the screen.
I am John Coley and I would love to help!