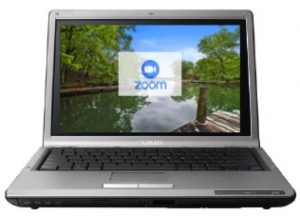 I firmly believe that all real estate is local. Meaning, I always put much greater stock in local trends than I do national ones.  But, when my Lake Martin observations line up with what's garnering headlines across the country, I pay attention.
I recently read a really interesting article that made me think. The March 8, 2021, issue of the Wall Street Journal had an article by Richard Florida and Adam Ozimek, titled, "How Remote Work is Reshaping America's Urban Geography."
They talked about how the pandemic is affecting where people live, or where they work, or both. They pointed out that a little over a year ago, the amount of Americans that worked from home was about ten percent. If we fast forward to now, after a year of COVID restrictions, that number is estimated to be about 25%. They don't see this as a temporary trend, but as the establishment of a new baseline. In other words, once we as a country "get back to normal," about one out of every four Americans will work from home.
Florida and Ozimek point out many effects to this trend. One of which is that people are moving away from cities with high cost of living such as San Francisco and New York. People are moving in to smaller metro areas with relatively lower costs of living like Austin, Nashville, and Charlotte. The migration doesn't stop there, with rural cities like Bozeman, Montana, and Jackson Hole, Wyoming, also becoming popular.
There's even a new term for areas that are seeing an uptick of remote workers – "Zoom Towns." I assume you have heard of Zoom – the software that many folks use to video conference. Add it to the list of stocks I wish I had bought in 2019. Zoom is one of the digital tools that allows remote working to be less painful than it has been in the past.
Anyone that was at Lake Martin in March and April of 2020 can tell you what it was like. It was as if everyone had spring break all at once and decided to come to the lake. At first, it was just people looking to vacation somewhere. Then I noticed that a lot of buyers I talked to were in fact motivated by the pandemic. Some of them said, "Hey, if I am going to have to quarantine, it might as well be at the lake."
The next step was to connect the dots to their work schedule. They would follow up with, "By the way, how's the internet service at this house? We are working remotely right now."
My guess is that Lake Martin gets a lot more remote workers than normal because your higher income jobs tend to have a higher percent chance that you can work remotely.
People want good internet service these days.
I know this all seems like Captain Obvious territory. It's not like the internet is a new phenomenon. And, news flash, consumers want fast internet. No one calls their service provider and asks for a slower speed. But the degree to which the pandemic has sped up the transition to remote working is worthy of note.
I was talking to a developer back in 2018 and they were contemplating a new neighborhood at the end of a long road that did not have any wired internet service. I pointed this out. The developer countered that it would cost them $100,000 in infrastructure improvements to speed it up. My advice was to go for it. I reasoned that if you give the average second home owner a choice over lightening speed internet and a community pool or a tennis court, they will choose the web every time. After all, if it allows a homeowner to work from the lake and squeeze in some more family time on the water. It is a no brainer.
The developer disagreed, and sure enough, internet speed was a top question that prospective buyers had.
I agree with the conclusions of Florida and Ozimek. This is not a fad. High speed, reliable internet is a necessity of a utility. If I am a developer or a County Commissioner or on the City Council, I would put internet service at the top of the list of my priorities.
Note: I originally published this article in my column in Lake Magazine. I am proud to write about Lake Martin Real Estate for Lake Magazine and ACRE – the Alabama Center for Real Estate.