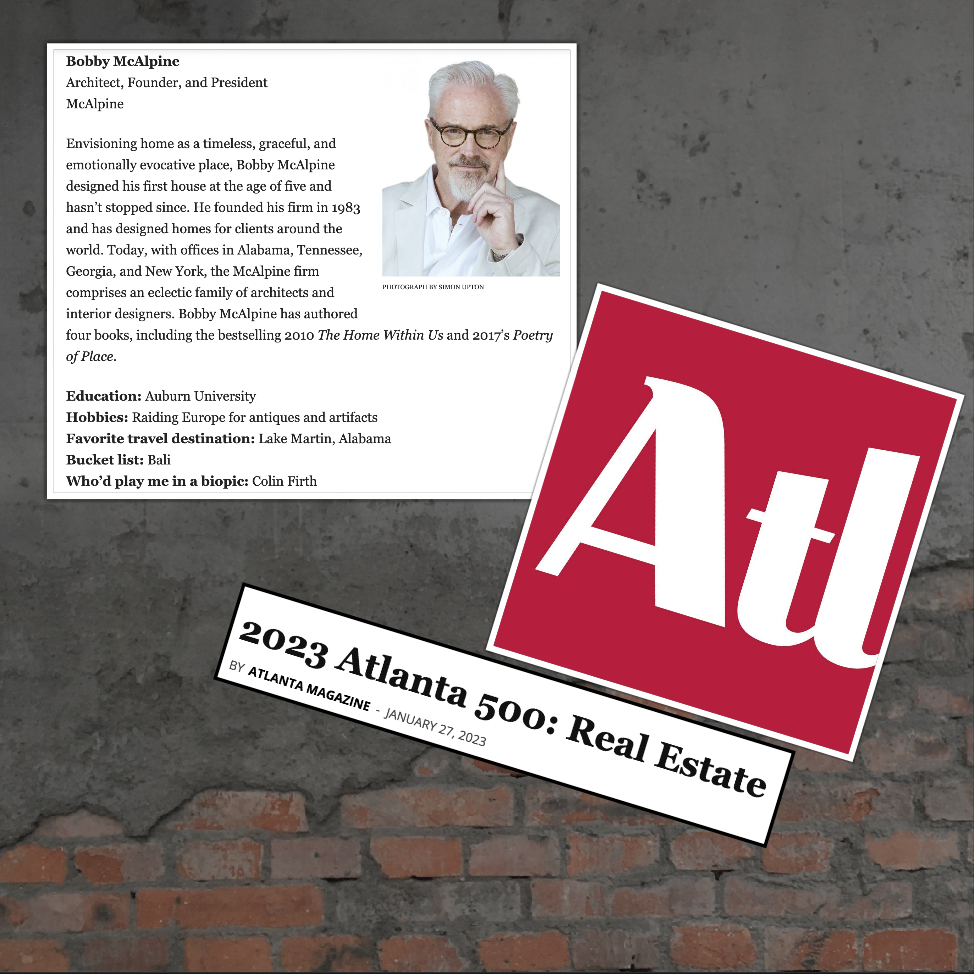 Congratulations to architect Bobby McAlpine for being named one of the top 500 business leaders for 2023 in the latest issue of Atlanta Magazine!
I'm not surprised that Lake Martin is quoted as being his Favorite Travel Destination. He has been a huge influence in the architecture of many of the new homes at Lake Martin in the last couple of decades.
Bobby McAlpine has written four books, The Home Within Us, Poetry of Place, Art of the House: Reflections on Design and Romantic Modernism (being released Spring 2023.)
In 2019 McAlpine built his own Lake Martin home in Kennebec. Read about it here as published on the Laketown website.
Would you like to know more about Kennebec on Lake Martin? There are currently only four lots available. Please see my neighborhood page here or give me a call at the number at the top of the page!