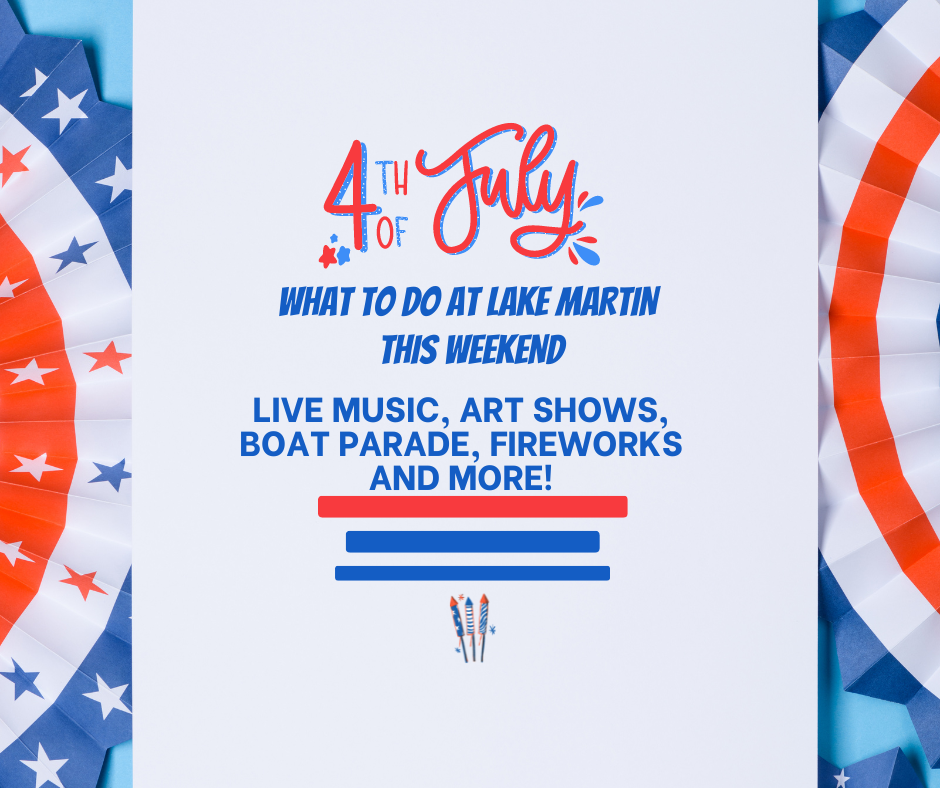 Happy 4th of July weekend at Lake Martin!
We know you want to be in the know about all of the 4th of July weekend events at Lake Martin!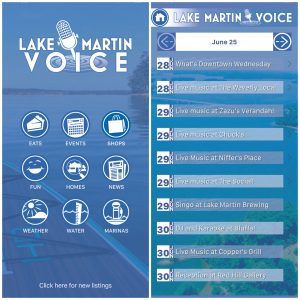 Download the FREE Lake Martin Voice App and pick and choose what you want to do this long summer holiday weekend.
Do you want to hear some live music? Or do you want to round up your friends and decorate your boat for the boat parade? Or catch the fireworks?
Here are a few ideas:
We've included all of these activities and more on our FREE Lake Martin Voice App! Take advantage of the app to keep up with what's happening around the Lake as well as info for the weather, local restaurants, shops and marinas!