Archive for the 'Demographics' Category
As a Lake Martin realtor, I am often guilty of a one track mind.  I constantly bend every experience, every encounter in my life back to Lake Martin real estate.  I admit it.  So forgive me if you think this is stretching, but..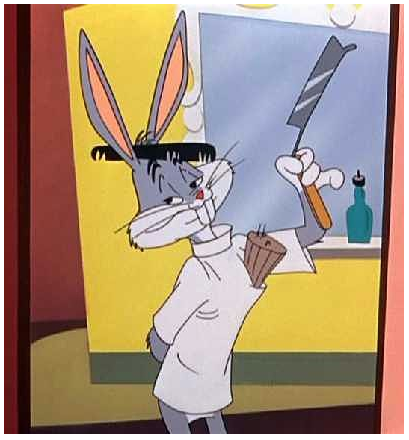 The other day I was early for my haircut appointment.  My barber had another gentleman in the chair, snipping away.  It's a one chair "salon," so I couldn't help but overhear their conversation.
It was about Google Earth.
What?  Yes.
El barbero, or master hair cutter (I think of him as the guy who has the misfortune of dealing with my 'fro once a month), was trading Google Earth tips with his patron.
He is in his mid 50s.  The customer is 70.
They were going back and forth with nuggets of wisdom about the online mapping service.  I was listening pretty hard as I am a Google Earth newbie.  They were talking about how easy it is to create custom maps, spots, and the like.
If they wouldn't have thought me creepy, I would have videoed it on my iPhone.
It just goes to show you that this whole "internet" thing isn't just for young people, unless you define young as under 80.  These results are typical.
A Thank You Note To YouTube
2011, in my mind, will be the year that I should write YouTube a thank you note.  I do a lot of online marketing on Twitter, Facebook, Posterous, Flickr, and the like.  But my videos on Youtube are a huge blessing and are, pound for pound, the best return on my efforts aside from this blog.
"That's great, John," you may say.  "But the only people watching videos on YouTube are kids."
Wrong.
We at Lake Martin Voice Realty have uploaded so many videos about Lake Martin real estate, area events, restaurants, marinas, etc., that we have had almost 86,000 views of them at this writing.  Phenomenal, and we have you to thank.  We have uploaded over 200 of them.  My average video length is about 3 minutes so that is 258,000 minutes that people have spent watching.  Amazing and humbling.
86,000 – that is more than a couple of national real estate brands have.  Check me out and see if I am wrong.  Go to the YouTube channels of any national brand and see how many views they have.  Then compare it to ours, and keep in mind that we (currently) have two agents doing all of this.
When you get that many views, YouTube starts courting you and asking you to put ads on your videos.  They also give you perks like being able to see your demographics.
Check out the age range of who is watching my videos:
Observe that over 60% of my video views come from people that are 45 and older. Amazingly, more views come from people 55 and older than do those who are younger than 35.
And that's a good thing.  This is proof positive that I am hitting the sweet spot, demographically.  Well, I take that back.  The ultimate proof is when I hear from buyers that call me and say, "hey, I saw one of your videos on…" or a seller that says "I love your video home tours."
Thank you, I still need your help
I thank the Lord, and also you, dear reader and viewer, for the eye popping numbers.  But I still need some help from you.
What do you like to watch or read about?
I have noticed that my highest read blog posts and most highly watched videos are on subjects that were originally suggested by readers.  So please, please, keep those suggestions coming.  Please contact me through this form or directly at [email protected] or [email protected]
Also – how can I increase my female viewership on YouTube?
Thanks!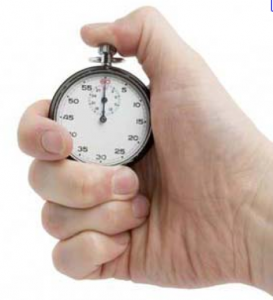 I was talking to a buyer from out of state the other day.  We were planning his trip to Lake Martin to look at some homes for sale.  We have spent a lot of time talking on the phone, and he has spent time on the computer, going through homes and looking at pictures and video online.  We have narrowed down his choices from 30 to six waterfront homes.
Then he asked, "How long will it take us to go through and see these?"
I budget about 45 minutes per home.
Why?  Two reasons:
1. Lake Martin is big
This may be obvious.  Lake Martin has about 770 miles of shoreline.  It stretches over 3 of our central Alabama counties.  Sometimes it takes 45 or 50 minutes just to drive from one end of it to the other.  Naturally, you have to factor in some drive times.  In fact, if some buyers want to see as many as 10 or so homes, and if they are spread around Lake Martin, I will suggest that they break that up into two different days.  This is why smart buyers make thorough use of my listing videos, pictures, and even private video tours to cut their research time down drastically.
2. Lake Martin is rural
That may be why you are coming here.  But most Lake Martin "neighborhoods" are only loosely defined.  There are no long rows of tract housing that you can walk door to door to door.  Many are barely connected by county roads, so the going can be slow. But, like I said, aren't you coming here for a slower pace?
As you can see,  travel time is a big reason it takes 45 minutes per home.  Another is that you really have double the factors when you look at a waterfront home than you do on a "town" home: the inside, and the water.
The Inside
It takes a while, especially when every home is different.  Lake Martin doesn't have any areas where the same builder has gone in and built 50 homes, each with slight variations.  These homes were built, one by one, by different builders, for different owners with different tastes.  Vive la différence.
How do you get from the kitchen to the lake? If you're talking in the back of the home, can you hear it up front?  Questions like these can only be answered on site.
The Water
Another obvious point, but the water is hugely important.  You have to judge each home or lot based on fuzzy criteria like view, privacy, depth, and potential.  Due to changes in topography and landscaping, this can vary widely home to home. even if they are neighbors.
Advanced Showing Calculus
I tweak my formula slightly based on the weather, time of year, and who all is coming with us. Are you bringing kids who will want to swim at every stop? Or Gammer and Gaffer that will want to stop at every c-store for a break? Have you ever been to the lake or are you a veteran? Here's a sure sign the showings will be slowest, but most fun: are you bringing three or four friends along, with refreshments?
My algorithms are private, and patent pending. The only way you can see if I schedule you up or down from 45 minutes is to contact me and make an appointment!
The Lake Martin real estate market was honored again on November 9, 2006, by the Wall Street Journal's RealEstateJournal.com, by being named a Top 12 Vacation Home market in the United States.
Regional and even national accolades are becoming common for Lake Martin.  In other words, the news is getting out.  I usually don't pay much attention to such press, but this one really got my attention.  Not that I don't agree, I honestly believe we have a national treasure in our backyard.  I can't understand why anybody wouldn't want a place on Lake Martin.  I guess what really got my attention was the source: THE Wall Street Journal – the Beacon of Capitalism, the paper divinely scribed by Adam Smith's Invisible Hand itself.  I love it.  I could read it with my hair on fire, as they say.   So when they honored the lake – I noticed – and so did millions of other readers.
Economists and writers can study and parse data all they want, but they are merely confirming what we all know to be
true.  That is, while Lake Martin real estate prices have certainly risen in the last five years, on a national level we are still a relative bargain.  And here's a more important fact but you can't graph it – Lake Martin is one heck of a beautiful place.  I grew up on the lake, and therefore have talked to a lot of people about their families' experiences here.  Maybe I have only met the happy ones, but I have never met a single person that said "you know I really regret buying that place on Lake Martin."  Plenty have said "man, the biggest mistake I made was selling (or letting mama / daddy sell) that lake place."  Nobody ever quotes their Return On Asset or their Debt To Equity Ratio of their lake home.  They talk about memories, fun, water, boats, fish and sun.
If you don't like to hear all of that stuff, I'll return to the hard facts of the Journal article.  Sure, Lake Martin has beautiful water, great views, peaceful mornings, fun nights – a rich, memory making Petri dish.  So do a lot of places in the nation.  But what we do have – that most don't – are low property prices relative to the rest of the country.  I know it sounds crazy to the folks who have watched the prices rise – but the Journal's statisticians looked and found that the property prices in Dadeville, Alabama – one of the towns close to Lake Martin – had really low property prices for second homes relative to local income and other economic factors.  In other words, they found that chances are slim that we are experiencing a dreaded B-word in real estate prices. I agree with them.  I also agree that there are certain segments of the market that have a lot of supply or are overpriced or both.  But, when compared as a whole to the rest of the nation's vacation markets, we're still a bargain – and a memory maker to boot.