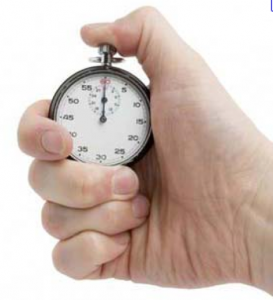 I was talking to a buyer from out of state the other day.  We were planning his trip to Lake Martin to look at some homes for sale.  We have spent a lot of time talking on the phone, and he has spent time on the computer, going through homes and looking at pictures and video online.  We have narrowed down his choices from 30 to six waterfront homes.
Then he asked, "How long will it take us to go through and see these?"
I budget about 45 minutes per home.
Why?  Two reasons:
1. Lake Martin is big
This may be obvious.  Lake Martin has about 770 miles of shoreline.  It stretches over 3 of our central Alabama counties.  Sometimes it takes 45 or 50 minutes just to drive from one end of it to the other.  Naturally, you have to factor in some drive times.  In fact, if some buyers want to see as many as 10 or so homes, and if they are spread around Lake Martin, I will suggest that they break that up into two different days.  This is why smart buyers make thorough use of my listing videos, pictures, and even private video tours to cut their research time down drastically.
2. Lake Martin is rural
That may be why you are coming here.  But most Lake Martin "neighborhoods" are only loosely defined.  There are no long rows of tract housing that you can walk door to door to door.  Many are barely connected by county roads, so the going can be slow. But, like I said, aren't you coming here for a slower pace?
As you can see,  travel time is a big reason it takes 45 minutes per home.  Another is that you really have double the factors when you look at a waterfront home than you do on a "town" home: the inside, and the water.
The Inside
It takes a while, especially when every home is different.  Lake Martin doesn't have any areas where the same builder has gone in and built 50 homes, each with slight variations.  These homes were built, one by one, by different builders, for different owners with different tastes.  Vive la différence.
How do you get from the kitchen to the lake? If you're talking in the back of the home, can you hear it up front?  Questions like these can only be answered on site.
The Water
Another obvious point, but the water is hugely important.  You have to judge each home or lot based on fuzzy criteria like view, privacy, depth, and potential.  Due to changes in topography and landscaping, this can vary widely home to home. even if they are neighbors.
Advanced Showing Calculus
I tweak my formula slightly based on the weather, time of year, and who all is coming with us. Are you bringing kids who will want to swim at every stop? Or Gammer and Gaffer that will want to stop at every c-store for a break? Have you ever been to the lake or are you a veteran? Here's a sure sign the showings will be slowest, but most fun: are you bringing three or four friends along, with refreshments?
My algorithms are private, and patent pending. The only way you can see if I schedule you up or down from 45 minutes is to contact me and make an appointment!