Archive for the 'Leased Lots' Category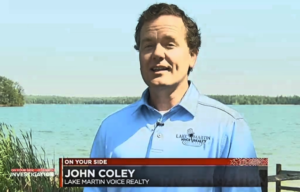 When my phone rings, I never know who or what is at the other end of the line. I am sure you are like me in that these days you get a lot of spam or robot calls on your cell phone. I must admit, a few weeks ago when I saw an out of state number call on my caller ID on a Saturday night, my first thought was to groan inwardly and think, "This is fake."
I was really surprised when I learned the truth.
A real person was calling – it was Lydia Hu, Reporter / Weekend Anchor with WBRC Fox 6 in Birmingham. WBRC was working on a story for their Fox News On Your Side Investigation segment about lot leases for waterfront real estate in Alabama. Lydia asked me to explain lot leases for the viewers. Click here for a link to the entire segment that aired in June. Read below for my explanation of lot leases.
"A lot lease is when a homeowner owns the home, the bricks and sticks and improvements on a house, but they don't own the dirt beneath it," I explained.
And the increase in the lease payments? "Most of the time it's being calculated on the value of the lot. And so if the value of the lot goes up, the lease payment will go up over those 20 years."
"Some people do prefer the lot lease because they are able to buy the house for a lot lower price and they have a smaller lease payment over those 20 or 30 years," I explained.  Anyone with a lot lease should work with a local real estate agent familiar with the market.  
My advice? "As you come to the end of your lease, you need to be aware how much the local real estate market has changed." 
Alabama Power is one of the two major land owners on Lake Martin. Many years ago, Alabama Power did not sell lake lots outright. They would lease them to folks for like twenty or so years. People would build homes on these leased lots – so it created a rather interesting condition whereas the person owns the home and dock and other improvements, but Alabama Power still owned the lot.
Around here at Lake Martin, we call these "leased Lot houses." Whenever you sell a leased Lot house, as a seller you have to disclose the lease terms. As a buyer, you should be ok with all of them.
Until about 2012 or so, approximately 10% of waterfront home sales on Lake Martin were leased Lot home sales. The last time I looked, which was early 2017, I counted that about 1% of home sales were on leased lots.
I think this is because many leased lot homeowners took advantage of a program that Alabama Power instituted around then. They sent offers to leased lot homeowners offering to sell them the lots associated with their homes. Many waterfront homeowners took Alabama Power up on the offer, and thus there are a lot fewer leased lot homes. Logically, that means fewer will make it to the market.
I don't really know if it reduced the amount of waterfront leased lot homes by 90%. Maybe it just meant that those who didn't buy their lots then intend to stay for the long term, and so they are unlikely to sell in the short term.
But, I do have the conclusion that with fewer leased lot homes on Lake Martin, if you plan to sell one, you'll have to do a better job at educating buyers on the whole situation. As with any part of real estate, if you're dealing with a unique piece of property, it is essential that you get out the right information.
Whether your home on Lake Martin is on leased lot or not, I would love to help you sell it!
The first step is usually figuring out the potential market value. I can come by and take a look, no strings attached. Please contact me at here or call me at the number at the top of this page.
A Lake Martin Leased Lot waterfront home is becoming an increasingly rare bird in our real estate market.
If you're new to searching the Lake Martin MLS, you might have noticed a field in the information sheet that looks like this: Deeded: Deeded or Deeded: Leased. This is shorthand. If we had more room, it would probably look like: Is This Lot Deeded or Leased? and then have the answer either Deeded or Leased.
What is a leased lot home on Lake Martin?
A fair question. It's a home where the seller is owns and is selling the improvements only, but they don't own the land underneath it. They lease the land, usually from Alabama Power. Historically leased lot homes are less than 10% of overall sales. For more information, see the Leased Lot category of my blog.
Why are leased lot homes becoming more rare on Lake Martin?
About two or three years ago, Alabama Power began selling some of the homeowners the lots which they lease. Mind you, this was not Alabama Power opening up new lots to lease or sell, this was them contacting homeowners on existing leased lots, and saying, in essence, "hey, do you want to buy this lot at $X?" Because of this (relatively) new phenomenon, we Lake Martin agents are seeing fewer waterfront leased lot homes for sale on the market. Those that are on the market usually have an option to buy the lot. Often, you'll see this noted in the (super secret) Agent Notes section of the Lake Martin MLS.
Recently, I had a buyer ask me about how one goes about purchasing a leased lot home with an option to buy the lot.
His Q: Is being able to secure purchase of the lot a reasonable contingency on a contract for the house? Would both transactions be handled together at one closing and with one mortgage or would they have to be separate?
My Answer:
"Excellent questions, I have closed a couple this way:
1.) That's an absolutely reasonable contingency. In fact, I as your agent would insist on such a contingency, broadly worded like "contingent upon buyer's obtaining an acceptable contract with Alabama Property company to purchase Lot X for $yyy,yyy and acceptable review of all lease documents." The idea here is that if you can't buy it for what you want, you're out of there.
2.) closing at one time is doable. I have had one where technically it was two closings but they happened at the same time, where you sat down at the table and signed a bunch of docs to buy the lot first and then a bunch of docs to buy them all together. But it felt like one closing. I can recommend lenders around Lake Martin that are used to this concept. I would not recommend getting lenders from out of town because they have a hard time wrapping their heads around the concept. No slight against them, it is admittedly a weird concept and if I hadn't seen it at Lake Martin I would know nothing of it myself. In fact, growing up here I didn't know anything about it, it wasn't until I started selling real estate that I learned about it.
FYI here's everything I have ever written about leased lots: Leased
It's a little outdated because of the above but it hopefully gives you a decent background.
Do you have any questions about Lake Martin real estate?  If so, please email me with this form or : info (at) lakemartinvoice (dot) com!
I have often said that I get my best blog ideas from readers of this blog and from the people I help serve in Lake Martin real estate. Today's topic is no exception.
Shortly after I wrote this post about Alabama Power updating their waterfront lot leases to 35 years, I had a reader email me and ask me a really good question:
Reader:
I am about ten years into my lot lease from Alabama Power. I read about their new 35 year fixed term leases. Will they send me a new lease or do I need to contact them and ask for one?
My answer:
You need to call them. To my knowledge, they have not contacted any current waterfront lot lease owners and let them know this. If you would like to learn about your options, you had better call or write them. Don't expect them to call you.
How to contact Alabama Power:
If you want information from AL Power, please don't call me, I am just a humble real estate agent. Call the Alabama Power office in Clanton at 205-257-4593.While you have them on the phone, ask them about other news in the area of leased lots on Lake Martin. You might be surprised with the answer.
Would you like to buy a waterfront home on Lake Martin that's on a leased lot? 128 Orchid Drive is a good one, click here for more info.
If you own a leased lot home on Lake Martin, and wonder what these changes like these might do to its value, please request a CMA on this form or click here to contact me.
Alabama Power, a division of Southern Company, is utility company with a huge influence on the waterfront real estate market on Lake Martin, Alabama.
Why?
First of all, they built Martin Dam in 1926, thereby damming the Tallapoosa River and creating Lake Martin in the first place. For my post about our tour of Martin Dam, click here.
In the process of building it, they bought up all of the land under, and most of the land around the eventual shoreline. Along with developer Russell Lands, Alabama Power owns pretty much every inch of undeveloped land around the lake.  Area experts estimate that of the 770 miles of shoreline of Lake Martin, 70% remains undeveloped.
Over the years, Alabama Power has sold off residential lots. But a big part of their influence remains as holders of lot leases. This is where the homeowner owns the house, improvements, etc., but Alabama Power still owns the dirt and they lease it to the home owner.
Since about 2007, I have written a couple of posts on this subject. To get a basic understanding of how leased lots work on Lake Martin, please read them. Please keep in mind, they are old and about to be sort of outdated by what I say below, but please see:
and see:
Huge Change In Leased Lots For Lake Martin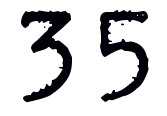 Since I have written the above, Alabama Power has made a huge change in the lease program. If you really dug into the old leases, you would find that they used to read that they were for five years, with five automatic renewals at five years each. The way you renewed it was to pay the first month's payment.  So, it was five years plus 25 years of renewals, that's how they figured they were giving you a 30 year lease.  It made sense to them, but caused most loan underwriters fits.   Well, I should rephrase that. Before 2008, lenders didn't give a hoot. Back then they had only two requirements for lake lending: mirror and water. If you could fog a mirror, and if the land was touching water, they pushed money at you.
After the real estate meltdown in 2008, the pendulum swung to the other extreme. When underwriters on leased lot home loans read the automatic renewal clause, most freaked out. They would not give 30 year fixed rate loans on what they viewed as five year property. Most wouldn't even offer an ARM loan. That left you only with a couple of local banks as financing choices.
All this is now moot!
Somewhere around March of 2012, Alabama Power changed the lease terms for their residential land leases on Lake Martin. Now they are 35 year fixed term leases, meaning, the lease starts in (for example) Jan 1, 2012, and ends December 31, 2047.  This allows you to get 30 year fixed rate financing. I think this development could really revolutionize the way people view leased lots.
Over the years I have been blessed to sell a lot of waterfront leased lot homes on Lake Martin, and for every one I have sold I have talked to probably 50 buyers about the leased lot process on Lake Martin. It's a hyperlocal concept, to be sure, and when buyers have reservations, it's usually about the lease terms. Many times, even when they get past the concept and go to finance the purchase and want to use their hometown lender, that is where the deal would crash. Hometown lender would be unfamiliar with Alabama Power lot leases, would freak out about the renewals, and the deal would die.
Now, with Alabama Power offering to have a 35 year lease, I predict a tremendous influx of other lenders who can finance them. Like any other type of real estate, once the financing options open up, it makes them easier to buy. When things are more liquid, they gain in value.  I think over the long term, say the next five years, you will see a gain in leased lot homes' worth on Lake Martin.  It's a great move by Alabama Power, and I heartily applaud it.
Are you interested in buying a leased lot waterfront home on Lake Martin? I would be glad to help you out, and explain what to look for so that you get the most for your money.
Or do you own a leased lot home right now, and are wondering how this new policy might affect your home's value? Click here to request a no obligation CMA, or call me at 334 221 5862.
My listing videos of Lake Martin homes have proved so popular that this year I have decided to come up with a new series of videos and blog posts:
Lake Martin Open House Videos!
These will (mostly) not be my listings.  I thought it would be fun to tour through open houses at Lake Martin and video them for viewers and buyers.  Since we are in a rural area, and since most people work during the week, I figure that there are a lot of folks that would like to see inside some of these lovely homes. So stay tuned for more open house videos!
Also, please keep in mind that, as a member of the Lake Martin Area Assoc. of Realtors- I can help you if you are interested in this or any other home, even though I'm not the listing agent.
The listing agent on this home is my friend and office neighbor Becky Haynie with RealtySouth.  Their office is right next door to mine (Lake Martin Voice Realty) in the Nail's commercial mecca, downtown Kowaliga.
This was a fun open house.  The weather was beautiful (if not a little windy) and clear.  I knew these particular sellers to be excellent cooks.  I was not disappointed! They had some tasty sausage balls and coffee to fight off the cold, plus some strawberry cupcakes and some sort of raspberry-esque fruit juice to cleanse the pallet.
Their home is on a point, almost an island, in the Real Island area of Little Kowaliga Creek on Lake Martin.  From the water, if you are riding west with Real Island Marina on your right, after you pass the marina, this home is on the next point on your right.  The lot and the home design make it very distinctive.
Also – it's a leased lot.  If you are unfamiliar with how leasing waterfront lots from Alabama Power goes, please click here to read more about Lake Martin leased lot homes.
Stay tuned to Lake Martin Voice for more open house video tours!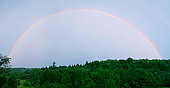 Every cloud has a ray of sunshine, to mix cliches. The latest news from Washington means more money in the pocket of people who own leased lot homes from Alabama Power on Lake Martin.
According to this article in the Wall Street Journal, Consumer Price Index, or CPI, has hit a 53 year low.
This is significant to leased lot homeowners because in the lot leases with Alabama Power, the yearly change in the lease amount is tied to CPI. Every lease is different, of course, so consult a lawyer to look over the fine print. But speaking generally, every waterfront lot lease on Lake Martin that I have ever seen has a clause that addresses lease increases and decreases. Every year the lease amount changes by the CPI. According to the WSJ, core CPI last year was up 1.7%. Many people don't realize that. They think that Alabama Power locks you into a lease and then can "raise the lease to whatever they want."
Untrue. Even in real estate boom years like 2005, the lease increase is capped by CPI. In slower years, they still can't go up willy nilly.
That's how a weak CPI is good for leased lot homeowners on Lake Martin!
Curious about leased lot homes on Lake Martin? They are an extremely affordable way to own a home on the lake. I have three for sale starting at $274,900 and about $355 a month lease. Your total payments would be less than owning a condo, plus you would have the privacy of a home. Check out the homes of 19 Longleaf, 26 Claytons Lane, and 145 Captains Road. I think you will be pleased.
Related Articles:
Mythbuster: Alabama Power Leased Lot Homes On Lake Martin
5 Questions and Answers – Leased Lot Homes On Lake Martin
These questions were submitted to me from a Lake Martin Voice reader needing more info on Alabama Power leased lots on Lake Martin.  If you have more questions on this or another subject, please email me or call me (info at top of page) and let me know.  Who knows, maybe your questions will inspire a post like this.
1. Are Lake Martin lot leases standardized?  If so, where can I get a copy of the lease to preview?
Yes in that most all leases on Lake Martin are with Alabama Power. A lease they did 15 years ago might differ very slightly from one they did 2 years ago, but for the most part are the same. Copies – I doubt they would send you an example but as a practical matter I can send you copies – 4 of my listings (see each linked here) are leased lots right now. I can email them to you.
2. Are the expiration terms on all properties the same or do they vary from lot to lot?
The lease expiration and all other terms vary from lot to lot.  Most of them are for 25 years or 30 years total.

3. How does the property tax work on waterfront lot leases?
Alabama Power pays the property tax on the lot, and you pay on the improvements (house, dock, sea wall, etc). On Lake Martin, most of the value in any property is in the waterfront lot, so often the tax on the lot is greater than that on the improvements.

4. Are there any local lenders willing to do loans on leased lot homes?

Yes, plenty. National mortgage companies that have no clue about Lake Martin sometimes bring out the red tape over leases. That's OK, because most of the time a local bank can meet or beat their rates and closing costs, anyway.

5. How has APCO historically acted upon termination of any existing leases on Lake Martin?
Have a lawyer examine each lease, but, in general at lease end they can:
A.) Renew the lease for another 25 or 30 years.
B.) Sell you the lot
C.) Buy the improvements from you at market value, determined by an appraiser.
D.) Let you haul the home etc out of there.

Since my grandad started our company in 1953 we've never heard of them doing C or D. Not to say they never will, but I think it's highly improbable.
Will they sell to you? I think odds are they will renew most of the time.  It seems like once every decade or so they decide to phase out of the Real Estate biz and sell upon renewal. They did it for a stretch in each of the 70s, 80s, and 90s. When they did it was (according to lot owners I've interviewed) at prices that folks were happy to pay.  Who knows what will happen.  I wouldn't bank on it, but I wouldn't let it bother me, either. I think most people look at it like this: if they feel the lot is worth at least $200,000 – it would take a bank payment of $1,200 a month (6% on 30 years) to finance the lot. The leases on my listings are all about $350 a month currently. So if you bank that $850 a month – at lease end you'll have a huge chunk of cash if they sell it to you. Or a big cash nest egg for retirement. Whatever.
Extra Points to those who read these three Bonus Q&As:

1.  What is the highest valued leasehold property on Lake Martin that you're aware of?

Value – depends on your definition of value here.  If asking price = value, right now there are about 16 leased lot homes for sale, lowest asking price is  $319,900 (info here) and highest is like $559,000.  If selling price = value, according to the MLS the highest leased lot home sold was for $489,000.  But I know of several leased lot homes that, if sold, would bring a lot more than that. But to answer the unasked question about appreciation of value – at the end of  2006 I did a study of the MLS for property types that sold multiple times within a 6 year period: lots, condos, deeded homes, leased lot homes.  I found multiple examples where the exact same lot sold, e.g., three times that period, or the exact same leased lot home sold.  I calculated a total gain and divided by number of years between first and last sale.  All property types AVERAGED about 30% gain PER YEAR.  Granted, that was at the end of a huge bull market run.  Over 50 years, most appraisers use the 12% to 15% gain per year factor.  But most importantly, it demonstrated to me that Lake Martin real estate appreciated rather uniformly across all property types (lots, condos, deeded lot homes, leased lot homes).  Sure, there are times when some types do better than others, but in any time frame greater than 4 or 5 years it is my opinion that all will appreciate pretty much uniformly.  It's not a science.  We have small sample groups, but I've seen enough anecdotal evidence to convince me to have that opinion.
2.  How and who do you contact at APCo in order to negotiate lease extensions / renewals / purchase request / etc.?

Alabama Power has a land management office over in Dadeville which houses all of their people that do this, from the real estate leasing folks to the shoreline management (permits to build docks) folks.  Owners of leases talk to them about extensions. Typically they only talk to the owners, and won't discuss hypothetical situations.  For example, if you called them up and said "I am thinking about buying a leased lot home, would you extend the lease" they would probably not talk to you as you are not the owner.  If you get down to an exact home you want to buy, and want more years on the lease, I (as your realtor, of course) would advise you to ask the sellers to make a request for a renewal letter.  Also I would advise that you make the contract contingent upon your favorable review of the lease.  All of them are pretty much the same, so you probably wouldn't find anything that surprises you, but at least you have looked. Request to purchase – they haven't offered any new lots to lease in a few years.  If they do that again, you can get on a list to be notified of the chance to bid for the right to lease them.

3. Will APCo verify expiration date of specific lots on Lake Martin?

I suppose that, if you had one under contract, your realtor (me 🙂 ) could call AL Power with the lease info and get them to independently verify that the seller has given you the current lease to review.  That office of Alabama Power is always swamped with heavy workloads, so I would be surprised if you as a potential buyer called them up if you could get them to respond in a timely way, if at all.  But who knows, maybe they might.  But again, if it were me, I would not do any verifying or extension / renewal talk until I had a property under contract.  It is just too much of a pain to do, you don't want to ask Alabama Power for 4 or 5 favors and only use 1.
Do you have any other questions about Alabama Power lot leases on Lake Martin?  Leave a reply and comment below, and I'll do my best to answer it.  Who knows, maybe someone else has the same question.
Leased Lot Homes For Sale:
For Sale: 145 Captains Road
For Sale: 26 Claytons Lane
For Sale: 207 Paces Trace
For Sale: Pleasure Point Road
Related Post:
Mythbuster: Alabama Power Leased Lots On Lake Martin
Alabama Power has leased waterfront lots on Lake Martin for decades.  Yet, so much rumor, speculation, and innuendo surrounds the topic it remains mysterious to many people, real estate agents included.
Allow me to try to bust the myth on this subject.
Why are there leased lots on Lake Martin?
Lake Martin was created in 1923 when the Southern Company (Alabama Power) built Martin Dam on the Tallapoosa River.  They bought up all of the eventual waterfront at the elevation of 490 feet above sea level.  Since old Mr. Ben Russell (founder of Russell Mills), already owned the damming rights to the Tallapoosa, the Power Company swapped him those rights for one half of the waterfront.  Pretty much every inch of the 700 miles of waterfront of Lake Martin at one time or another was owned by either Alabama Power or Old Mr. Ben.
When did Alabama Power begin to lease lots on Lake Martin?
Sometime around in the 1960s, Alabama Power allowed people to build homes on the waterfront, but they retained ownership of the land underneath the home.  The people own the sticks and bricks, the company owns the dirt.  The people paid a monthly lease to do so.  Over the years, depending on the opinions of officers at Alabama Power, the homeowners were given the chance to buy the dirt under their homes.  No rhyme or reason to it, some years they would decide to sell, other years they would institute leases.  That policy continues today.  Who knows, they may decide to start selling lots to leaseholders tomorrow.  They might not.
How does a lot lease work on Lake Martin?
These days, when Alabama Power leases a waterfront lot to homeowners, they have a written lease, just like you would for an apartment.  The lease specifies the monthly rate (currently around $400), the length of the lease (currently twenty years), and the yearly increase of the rate.  The key here is that every lot is different, so if you're concerned, consult a lawyer.  Alabama Power assigns the lease amount when they offer new lots for lease.  They offer the lots in a bid system, meaning, the homeowners bid offers of cash to pay for the privilege of entering the lease.  If you are the top bidder, then you must pay the monthly lease rate on top of that.
What happens at the lease end?
Again, you must examine each lease to be sure of how it works.  But generally speaking, at the end of the lease, one of 4 things can happen:
1.  Alabama Power renews the lease
2.  Alabama Power sells you the lot
3.  Alabama Power buys the house from you
4.  You pick up the house and leave.
My family has been selling real estate in the Lake Martin area since 1953.  We have never heard of Alabama Power buying a house, or making someone move their house away.  Not that it is impossible, but it is, in my opinion, highly, highly, improbable.  Most of the time they either renew the lease or sell you the lot.  Once again, if in doubt, talk to a lawyer.
Can you sell a leased lot home?
One word answer – YES.  There are plenty of great leased lot homes
for sale now (like this one) on Lake Martin and many that have sold in the past.  Generally speaking, you can get more house or view for your money on a leased lot house than you can on a deeded lot home, because of the existence of the lease. The transaction works just like a deeded lot sale, except you have the added step of transferring the lease to the new owner.  Alabama Power must approve this transfer, but usually it's just a matter of paperwork.
Can you finance a leased lot home?
YES – easily.  I almost always recommend that Lake Martin buyers use lenders from around the lake.  Not because I am related to any many of them, but because lake financing is usually a bit different than your standard McHouse in McSuburbia.  Local lenders are especially handy when it comes to financing a leased lot home.  They are familiar with all of the documentation, so it's a lot easier to work with them.
Do you own a leased lot home and have some advice to add?  Or maybe you have questions that I haven't answered here.  If so, please comment on this post and I will do my best to answer anything else.
Related posts:
When Does The Water Level Go Down On Lake Martin?
It's easy to make mistakes when buying a home or lot on Lake Martin. Whether you are a wizened real estate pro or a newcomer looking for your first property, there are some pitfalls that everyone needs to avoid. Heck, you could say that about anywhere, though, because real estate is such a local thing. I make my living selling real estate in the Lake Martin area, but if you dropped me off in Craig, Colorado, or Nicholasville, Kentucky, I would be just as lost and in need of local advice as the next guy. Here are 5 mistakes that you can avoid on Lake Martin (no particular order of importance):
1. Don't waste your time calculating price per square foot of waterfront homes. As a former math major and current recovering accountant, I struggle to ignore this siren call every day of my life. I want so badly to have a piece of data like this to graph, make bar charts, build trend analysis, and otherwise calculate to the fifth decimal point. Alas, it is useless. So much of the market value of a Lake Martin waterfront home is in the lot, not the home. The lot drives the price, and very few lots on the lake are exactly the same. Even when the lots are pretty comparable, the homes are different, even on the same street. Yuppies in McMansions sit next to rasslin fans in shacks. Even in neighborhoods of similar construction, the lot drives the price.

2. Calculating price per waterfront foot of a lot is almost as useless. Well okay, you say, since on Lake Martin the lot drives the price, why can't we value a lot by comparing it to other lots that have sold and divide sold prices by the amount of feet of waterfront they had? Nice try, but this still will trip you up. You can apply rules of thumb, such as, anything over 200 feet on a point lot should be priced at a premium, but you still have variables
such as view, steepness of lot, etc. If you have a swampy 300 foot lot in the back of a cove that is on 1 foot deep water and the neighbor's dock is 3 feet from yours, it will sell for much less than a gently sloping, 200 foot lot with a "big water view and a sandy beach. Try to graph that relationship; I dare you. I have tried and failed. I am considering creating a prestigious prize to challenge the nerd community, maybe they can come up with one.
3. You bought the house but you don't own the lot underneath it. In most cases, when you buy a home on the lake, it is on a deeded lot. But, some homes on Lake Martin are built on leased lots. That means you own the home and all other improvements on the property, but Alabama Power owns the dirt. You lease it from them and pay them a monthly lease fee. When you buy the home you assume the terms of the lease that the previous owner negotiated with Alabama Power. Monthly lease rates and terms vary widely. Have an attorney check the lease before you buy. All other things being equal, a house on a deeded lot is worth more than the same one on a leased lot.

4. You take time to think about it. Contrary to a lot of other second home markets in the South, Lake Martin is still a sellers' market. Sure, some sellers put ridiculous prices on their homes and therefore they take a while to sell. But if it is priced right, property still moves in a matter of days, not weeks. I'm not advising running out and buying willy-nilly, no. Let a local real estate agent help you. Do all of your research very carefully so that you know exactly what you want and how much you would like to invest. That way when something pops up on the Lake Martin MLS that you like, you can move swiftly and with confidence. Once you decide to offer, do it fast.
5. You don't make an offer because the seller is asking too much.
As I mentioned above, Lake Martin is in a sellers' market right now, but sometimes things are still overpriced. I advise buyers to make an offer based on what they would pay. You never know, sometimes the seller will come to their senses and back off a ridiculous asking price. Maybe your offer will finally convince the seller to come down. Too many times I have heard buyers say, once discovering the selling price of a property they liked, "if I would have known they would have taken that, I would have bought it. The only way to find out is to pony up and make an offer.
Can you think of any other mistakes people make? Leave a comment below, and we will edit this article to include your submission!