Here's another Lake Martin waterfront home for sale!  You might not know it from its street address, but this lake house is something of a landmark.  If you've been to Chuck's Marina by boat for pizza, you've probably noticed this modern-looking house sitting out on a point.  Now is your chance to see 257 Curry Point up close.
A lot of these open houses are during the week, and many of you just can't get there.  My goal is to film as many as I can, so you don't miss out!  This is not my listing – it's Ellen Venable's of RE/MAX.
Enjoy the tour and call me if you're interested in any home in the Lake Martin MLS.
Here's another waterfront Lake Martin home for sale! 112 Riverbend Circle is near the River Bridge on Highway 280 – close to Auburn, Alexander City and Dadeville.
Since many of the Lake Martin open houses are held during the week (and many of you are out of town and working), I video them so you don't miss out.
This is not my listing, Mandi Durr is the listing agent. She had a nice open house and some delicious food!
Enjoy the tour and contact me if you are interested in seeing ANY home in the Lake Martin MLS.
The Lake Martin waterfront real estate market is rather seasonal, as you may imagine.
Most of our market's sales happen between March and October, so when a new calendar year rolls around we must pause to see what's going to happen when spring gets here.
So far, 2010 has seen very strong sales* of waterfront homes. The first 4 months of the year are on pace to beat 2009, and individual months have beaten the same month in the prior year three out of four times:
If you add the monthly numbers together to see how it looks versus prior years on Lake Martin, you can see that we are already ahead of the "comeback year" of 2009.
This is an early indication that buyers maintain confidence that the bottom of the market was in 2008.
However, it is still early for sellers of Lake Martin waterfront homes, lots, or condos to rejoice.  There is still a lot of inventory for sale right now.


The above graph is for lake homes, but the story for waterfront lots is even worse.  I recently calculated that Lake Martin has about 10 years worth of inventory on the market right now.  In other words, at current sales rates, it would take 10 years for the demand to absorb what is for sale right now, assuming nothing new came on the market.
The Result
The result is a rather unique time in a the natural real estate sales cycle.  The number of homes sold is ramping up.  Demand is increasing; this is undeniable. But, prices are still under a lot of pressure because there is so much for sale.
Related Posts:

Lake Martin Real Estate Sales 2009 – Waterfront Lots
Lake Martin Real Estate Sales 2009 – Year In Review
Lake Martin Real Estate Sales 2008 – Year In Review
Lake Martin Real Estate Sales 2007 – Year In Review
All Lake Martin Market Reports

(*)Disclaimers: All of the above info was taken from the Lake Martin Area Association of Realtors Multiple Listing Service. Accuracy is not guaranteed but deemed reliable. The above does not include sales by FSBOs or developers that sell privately and not through the MLS. But, I do think that the above represents a very large majority of all sales on Lake Martin.
A cool $5 million will buy you the keys to the former Lake Martin waterfront estate of Richard Scrushy.  Richard Scrushy was the former CEO of HealthSouth. The home is now owned by shareholders of HealthSouth as partial satisfaction for a fraud judgment against him.
Interested?????
It's not my listing, but I'd love to show you this Lake Martin landmark.
So, you're not quite ready to write the check?   That's okay – you can still take a drive-by "tour" by boat. If you can't make it by this Willow Point home yourself on Memorial Day, click below for the video I shot for you.  It was such  a gorgeous day!
Lake Martin Voice Realty is proud to announce the opening of Lake Martin's newest waterfront development – Water's Edge.
Check out our press release video of Water's Edge below.  Turn up your speakers a tad to hear the narration!

Located on the popular west side of Lake Martin, Water's Edge is located at the end  of Coosa County Road 20 – just across the water from Veazey's Marina. The homes are literally at the water's edge, with unparalleled miles long views down Big Kowaliga, encompassing Willow Point, Parker Creek, Sand Island and all the way to Governor's Island.

Currently Water's Edge offers two homes for sale, priced modestly yet giving you all the modern conveniences.  So many new homes on Lake Martin are spec homes built on a design that could go anywhere.  Often, that results in a home that's new and shiny, but doesn't feel like a lake house.  Not true at Water's Edge. The homes were custom designed for these exact lots by award winning architect Bryan Jones, of Jones Pierce Architects – Atlanta, Georgia.
Bryan "gets" Lake Martin – having designed many homes on the lake, as well as enjoying his own Lake Martin home in the Bay Pine area.
The site was especially challenging – given that the lots and roads were already laid out by a former developer that called it "Eagle Point." Jones came in and started with a fresh set of ideas, namely:
* how do we design a home that takes advantage of the huge, "big water" view
* that is low maintenance
* doesn't make you walk a million steps to get to the water
* that feels like a lake cabin, yet has modern features
* gives you privacy inside a development
* without a million dollar price tag
Just a few of the ways he found were:
* each home will have a deeded boat slip on a community dock
* creative use of space in between homes gives each home a "lakeside courtyard" for privacy
* create space inside the home with multiple uses to let a home live bigger than the square footage might suggest
* never forget that this is a lake house, with all of the form and function of the design that points to the lake
Currently Water's Edge offers two waterfront homes for sale on Lake Martin:
* a 3 bedroom home that has approximately 3,200 +/-  square feet over 3 stories for $589,000
* a 3 bedroom bath home with approximately 2,500 +/- square feet over 3 stories for $569,000
Water's Edge also offers eight other waterfront lots for sale, their prices to be announced at a later date.
If you are interested in getting more information about Water's Edge, or any more details, please feel free to contact me, John Coley, at 334-221-5862 or email me at info at lakemartinvoice dot com.  I am honored to be the listing agent here, and would be more than happy to go on and on about the many cool details! So please call!
More than likely, you are not at Lake Martin right now.  I am, and I love to tour open homes for sale.
This latest video is a waterfront home on Foxglove, inside the Lake Martin neighborhood of Columbine.  Columbine is a Russell Lands developed neighborhood on the north end of the lake, near highway 280.
I am not the listing agent, but, as a member of the Lake Martin MLS, I can help you if you're interested in it (or any other property on Lake Martin, for that matter). This 4 bedroom, 3 bath home is listed for $560,000.
The listing agent is Judy Ward of ERA Lake Martin Realty. Her contact info is on the video.
By the way, if you are looking for a waterfront lot for sale in Columbine, or on that side of Lake Martin in general, please see my listing of Lot 15 at Columbine.  We recently have dropped the price to $99,900! Yes, it's waterfront!
Please contact me if I may help.

Related Posts:
All Lake Martin Video Home Tours by John Coley – Lake Martin Voice Realty
I just realized that in the last seven business days I have filmed four private home tours for Lake Martin buyers.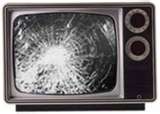 They were all waterfront Lake Martin homes, but the subjects varied from a million plus dollar mansion with more than 4,000 square feet of space and several mini kitchens, to a tiny concrete block foreclosure with no A/C for less than $200k.
The potential buyers ranged from Lake Martin veterans to people I have never met, but will soon.
The common thread: I filmed private home tours, for their eyes only, and you will never see them.
Why not?
Because you never called.  Sure, you have been out on Lake Martin and driven by that home for sale and liked it, maybe even thought about calling a realtor (me, right?).
Or maybe you have been searching through the Lake Martin MLS, and seen a listing that catches your eye, and you want to see more, but don't have time to take off work or burn a Saturday on a whim.
Let Me Be Your Film Crew
It's pretty obvious – I am here at Lake Martin.  You are not.  The internet is between us.  It's a new twist on the old concept of agents "previewing" a home, except I can send you so much more info than "it's real nice, come on down."
Here's how to order your own private Lake Martin Video Home Tour:
1. You see  a Lake Martin home, lot, or condo for sale that you like – online or in person.
2. You call me at 334 . 221 . 5862 or contact me by email: john [at] coleyre [dot] com
3. I make sure that you are not a kook (sorry, I have to do it)
4. I go to the home and shoot a quick video tour and about 40 – 100 pictures
5. I post the video and pics to YouTube or Flickr or some such free site, but I restrict the viewing
6. I email you a link, accessible only by you, to the video tour and pictures
7. You watch at your leisure
8. You decide if you want to proceed any further, no hassle from me
Two of these videos resulted in offers (I will let you know if they work out).  The other two said, no thanks, let's keep looking.
Any questions?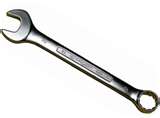 Our Lake Martin waterfront foreclosure list continues to be hugely popular with home buyers or people just curious about Lake Martin real estate.
This spurred an idea for a new tool: Best Buy Lists.
Our Best Buy Lists will be like the foreclosure list in that it will be made up of properties that we think are worth attention.  Some might be our listings, but most will be other agents' listings.
We think we have great waterfront homes and lots for sale, but hey, so do other agents.  This tool will hopefully help you cut through the noise and chatter and focus on the most promising deals.
Click here to fill out the Best Buy List – Under $350k request form.
Best Buy Lists FAQ:

Why make me request the list? Why not just publish the homes and lots here?
Most will not be our listings, so we don't have permission to advertise them on our site where consumers might be confused that they are ours. But we are members of the Lake Martin MLS, and therefore have authority to share in information that a person to person fashion.
Where do you get your info?
We are members of the Lake martin Area MLS and the Montgomery MLS.  They will likely all be from the Lake Martin MLS as the Montgomery has only a handful of homes that aren't already in Lake Martin.
How are they organized?
By price.  Our first Best Buy List is for properties (waterfront lots, condos, and homes) that are under $350,000. Future Best Buy Lists will be at other price levels.
Any disclaimers?
Plenty.  Just because something's on this list does not mean that we think it is tremendously under priced or structurally perfect. Do not take this list as any statement of value or statement of property or title condition.  Do your own due diligence.  However, we do think that these properties are worth checking out.
Can you help me with one I like?
Of course.  Please contact us if you see anything interesting on this list, or anywhere on Lake Martin for that matter.  We seek to be your guide in all things Lake Martin real estate.
I think that 2008 was "the bottom" of the Lake Martin real estate market.  I was convinced by studying these Market Reports waterfront sales in 2009.  This post will look deeper into 2009, attempting to find exactly what month it all turned around.
Hopefully this exercise will help us learn more about our current cycle, as well as more accurately predict future market swings.
Here is a chart of total waterfront homes sold in the Lake Martin real estate market, by year, since 2005:
I am convinced that to predict the direction of average home prices, one must look for clues in the number of homes sold this month to the same month last year. When any market sees a trend that shows the current month is beating the same month's number of waterfront homes sold from last year, that signals a shift in the market.
If we go on the assumption that 2008 was the bottom of the buyer's market, and that things are swinging back toward the seller's favor, the natural question, when looking at the above graph, is:
What month did the Lake Martin market turn around?
The above chart shows the number of waterfront homes sold versus the same month of the prior year.  For example, in July of 2007 11 homes were sold, and 28 were sold in July of 2006.  11 minus 28 is negative 17, so that is why July 2007 dips to -17 on the chart.  In contrast, in June of 2009, 26 were sold, versus 7 in June 2008.  So we have a positive 19.
Based on these findings, I think the Lake Martin real estate market hit the bottom around July of 2008.
That was the last month (other than a hiccup in April 09) that consistently lost to the same month of the prior year.  Almost every month after that, we stayed above the zero line, meaning the entire Lake Martin real estate market was beating the prior year and heading in a positive sales direction.
The real question now is: since sales turned for the better in July of 2008, when will prices follow?
Looking Ahead:
Based on these trends, I think 2010 will be a year of stagnant pricing.  There is still too much inventory on the market to bid prices up.  But I do think that the number of homes sold will help stave off the two year trend of falling prices.
This is good news to sellers, who may count their blessings that prices didn't drop yet again.  Buyers may need to go ahead and make their selections, because I see 2011 as a return to rising prices. Will we see the blistering 30% per year gains of 2000 – 2006? I doubt it.  But 12% per year gain on any investment is pretty darn skippy.
Calculating the Lag:
Another way to look at it is this: the number of homes sold peaked in 2005 and started dropping in 2006.  Yet it took until 2008 to catch up to prices – that was the first year that we had price drops.  There was about a 24 or 30 month lag.
Therefore, if home sales picked up in mid 2008, the same 24 or 30 month lag would have prices rising late 2010 or early 2011.
Please remember that these statistics I cover are taken from the entire Lake Martin MLS – all agents, all brokerages, on all reported sales. Also please remember that any forward looking statements of mine are purely a guess, market conditions may change at any time.  But people ask me all of the time what I think about prices and I try to give them an opinion backed up by statistics, instead of just sticking a wet finger in the air to judge wind direction.
Practical Application
Do you own Lake Martin waterfront home, lot, or condo, and you are wondering what it is worth?
Contact us today for a free, no hassle, no nag Comparable Market Analysis.  Let us tell you how your home fits into this critical shift in the market, and how we would propose to creatively and effectively market your property.
Buyers – why wait until next year when prices will be on the rise again? The market may still be in the tank in your hometown but Lake Martin has been on the mend since mid 2008.  Make your move now.  Let us help you sift through the overpriced and picked over and help you find your spot to relax.
Related Posts:

Lake Martin Real Estate Sales 2009 – Waterfront Lots
Lake Martin Real Estate Sales 2009 – Year In Review
Lake Martin Real Estate Sales 2008 – Year In Review
Lake Martin Real Estate Sales 2007 – Year In Review
All Lake Martin Market Reports

(*)Disclaimers: All of the above info was taken from the Lake Martin Area Association of Realtors Multiple Listing Service. Accuracy is not guaranteed but deemed reliable. The above does not include sales by FSBOs or developers that sell privately and not through the MLS. But, I do think that the above represents a very large majority of all sales on Lake Martin.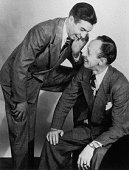 The LakeMartin.com forum is a treasure trove of good discussion about Lake Martin real estate and lifestyle. The title question was posed by member Hero.
It is an excellent question, so I hopped online to try and help with an answer.
Here is his entire question:
"I have read and heard over the years that lake property value would average $1,000 per foot of shoreline. Now, I assume if it's a really great lot (flat, point lot, nice area, etc) it could be more however if it's not so great (steep, bad view, little water, etc.) it would be less
Example – if it's a flat, large point lot with a really nice view, yard that included a nice seawall around the pennisula, a nice (but not great) house, boat house and pier in a nice (but not great) area would it be valued around the $1,000 per foot of shoreline? (more or less???)
I'm thinking about putting one the market but have no idea how it asses the value.
Any thoughts?"
Many forum members chimed in with answers (and I'm not just saying that because they recommended me:)). Read the entire post here.
My answer:
"a link below that may help. I wrote this post way back in February of 2007, during, granted, a different market, and geared to buyers. But the concepts are still the same and apply to sellers.
In fact, I would argue that the per square foot (for a home) or per waterfront foot (for a lot) approach is what doomed many flippers and builders on Lake Martin during the real estate bust. They sold a 2,000 square foot home on a 150 foot lot for $500,000 in 2007, so in 2008 they built a 4,000 foot home and tried to sell it for $1 million, and it didn't sell. Hence the foreclosures.
Naturally, as a realtor and not an appraiser, I would disagree with the above and would advise talking to a realtor before an appraiser. It's free, and no commitment is necessary.
However I agree that in many instances you get a bloated amount from the realtor. Whether you chalk this up to the agent trying to "buy" the listing with the intention of talking them down later, or attribute it to many sellers that say "I want your honest opinion" then get their feelings hurt when you give it – I don't know what the answer is.
From years of experience and many, many, many Comparable Market Analyses done for people, I can tell you that when I don't get the job, the far and away #1 reason I don't get it is that my price was too low. I see it on the MLS for a price that I looked them in the eye and told them I thought was unattainable.
Let me tell you, it is a tough part of the job. Many times you are sitting knee to knee, eyeball to eyeball with a crying, grieving wife who just lost her husband, a couple counting on cashing in for their retirement, or someone who just lost a job. It weighs on my heart. But I figure it is more cruel to blow smoke up their skirt and string them along for two years and then say "see? we need to lower price."
What's even more remarkable to me is when the house has been for sale before, at a too high price, and they end up going with the original agent, at the same high price. I can never figure that one out.
Let me be the first to say, I am not perfect. I miss prices. But hopefully only by 5% or so, not by the 20% I think some things are still overpriced by. But I do back it up with numbers. Scads and scads of numbers and examples.
(you have mail)"
Thanks, Hero, for a good discussion question!
Now that I read it back, maybe I got a little dramatic on the tough part of the job. I am not saying I should be patted on the back for helping in the right way.  I am just saying it's easier to tell them what they want to hear.
FOR A LOW PRESSURE, ACCURATE ESTIMATION OF YOUR HOME'S VALUE, EMAIL US at info [at] lakemartinvoice [dot] com.
Just as important as price is the marketing plan.  Are you tired of the same old approach to sales? Do you want to hear a plan that works with today's buyers?
Related Posts:
5 Mistakes Made When Buying Real Estate On Lake Martin (from Feb. 2007, I was but a baby blogger).