The Wakeboard Clinic at Blue Creek Marina this summer was fun!  If you hear about one of these events at the Lake – GO!  It is the perfect activity for a warm summer day and the clinic is open for all levels of experience.
And in case you were wondering – the answer is no, that is not me showing off my awesome wakeboarding skills.  But my sons did learn some new acrobatic maneuvers and we want to say a big THANK YOU to Singleton Marine on Lake Martin for hosting the Liquid Force Wakeboard Demo Clinic at their location – Blue Creek Marina.
If you want to know about events around Lake Martin be sure to sign up for my free app!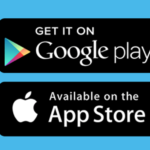 The Lake Martin Voice App is available
on the Apple App Store or on Google Play.
Thanks again to Singleton Marine – Blue Creek Marina!
It's that time again to start plugging the awesomeness of the Lake Martin in the fall.
Now, my family has a lot going on this fall, too, so our plan is this: We pack up after church and spend Sunday afternoon on the water (where we pretty much have the lake to ourselves).  Eat a picnic on an island as the sun sets.  What a way to begin the new week!
These pictures were taken in the Little Kowaliga area of Lake Martin.  We were right by Real Island Marina.  Those of you familiar with this area know that on a typical Saturday in the summer, there would be too many waves from other boats for this to happen.  Not so in September, when you can ski your child from Little Kowaliga to Sand Island with nary a worry.
We had our Sunday afternoon dates with Lake Martin through the end of October last year, and we're hoping to repeat the run this year.  Hope to see you, too!
By the way, if you need some wakeboarding gear, check out SMG Wake Shop – that's Singleton Marine, aka Blue Creek Marina's wake shop.
Singleton Marine on Lake Martin hosted the Slingshot Wakeboard, Victoria Wakesurf Demo and Rail Jam on Saturday, June 25th at their eastlake location –  Blue Creek Marina.  I am sorry to post this update so late, but I figure better late than never. It was a really great time.
I took my kids and nephews because I thought it would be fun to watch the pros show off their skilz.  But they did much more than that . . .
They had 4 boats taking folks out for lessons, and we spent at least an hour on the water with these guys.  They were great with the kids, generous with their time, and pretty good behind the boat, too.  I caught it all on tape, so check in out:
My nephews are going back for lessons later this summer. They already knew how to get up on a wakeboard, and the pros helped them fine tune some tricks and tactics.  One of my sons tried it also, he had never ridden a wakeboard before, and they got him up on his 3rd try. After he got up once, he went three or four more times and we all had a blast.
To top it all off, we came back and watched the pros go over a rail that they had floating in the water by the gas docks, and they gave us free pizza!
If you hear about one of these events going on at the lake, I encourage you to go.  They happen all the time at the marinas – boat demos, wave runner demos, etc.  The next event at Blue Creek Marina is on July 22, 2011.
Thanks to Singleton Marine Group & Blue Creek Marina for this one.
It was a class A event and really opened our eyes to a whole new realm of water sports.
Quick Links:
Singleton Marine – Blue Creek Marina