The Wakeboard Clinic at Blue Creek Marina this summer was fun!  If you hear about one of these events at the Lake – GO!  It is the perfect activity for a warm summer day and the clinic is open for all levels of experience.
And in case you were wondering – the answer is no, that is not me showing off my awesome wakeboarding skills.  But my sons did learn some new acrobatic maneuvers and we want to say a big THANK YOU to Singleton Marine on Lake Martin for hosting the Liquid Force Wakeboard Demo Clinic at their location – Blue Creek Marina.
If you want to know about events around Lake Martin be sure to sign up for my free app!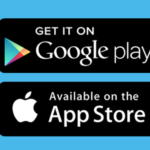 The Lake Martin Voice App is available
on the Apple App Store or on Google Play.
Thanks again to Singleton Marine – Blue Creek Marina!