A Lake Martin Voice reader submitted these questions to me about the Lake Martin real estate market in general. They were so good that I thought we all would benefit from my attempts to answer. Do you disagree? Then reply below and let me hear about it. The RIQ (reader in question) purchased a Lake Martin waterfront home in 2006. Here are my OPINIONS, for what they are worth, I am neither an appraiser nor soothsayer:
1. We arent looking to sell, but gosh, in this environment, is seems like we just bought at the wrong time. What do you think?

I think that 2006 was the peak of the bull market in Lake Martin waterfront property.
2. Will Lake Martin property values ever come back?
I don't think they have gone anywhere to warrant a "come back." In other words, I don't see evidence that prices have dropped, only evidence that they have ended a scorching run of yearly gains. So if by "come back" you mean will prices someday start going up again? Of course. It's all about supply and demand. In my estimations property values in the period of 2000 – 2006 climbed 30% PER YEAR. No product, not even oil, or bottled water, can sustain that. Since then I think we have had 0% gain for 2 years. Yet, if you average that gain over 8 (2000 – 2008) instead of 6 (2000 – 2006) you still average 22.5% gain per year. I realize you bought in 06, but still you need to know that over the long term (40 years), history has shown us that Lake Martin averages 12 – 15 % per year gain.
3. Do you think our decision on this house will prove to be an œok decision for long term financial objectives?

Don't mean to sound like a smart Alec, but let me know of another investment that has averaged 12 – 15% per year for the last 40 years. I will start selling it instead of Lake Martin real estate. I am too conservative (and cash poor)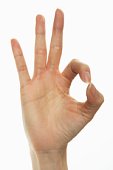 of an investor to hop in and out of real estate on the short term. But for the long term, it's hard to beat. Remember, unlike Tampa or Atlanta or whatever, Lake Martin is not growing geographically. Waterfront footage is fixed. Furthermore, practically every inch of undeveloped (450+ miles) shoreline is owned by either Russell Lands or Alabama Power. It's not like you have 100 different landowners or developers that potentially flood the market. I believe that Russell Lands is committed to measured growth. The last thing they want to do is flood the market with supply (which is why I think they have pulled back in the last 18 months). Alabama Power isn't even in the real estate business. About every 5 years they release 15 new lots to lease. On the grand scheme of things, that is not a material amount of supply injection.
4. Do you think we could move our Lake Martin house if we had to?
Absolutely. Even though market wide, the Lake Martin market is still lukewarm, I have been blessed to have sold more real estate so far in 08 than all of 07. That's not bragging because 07 was pretty pitiful. But an interesting point is that about half of the Lake Martin homes that I transacted this year had already been for sale before, some since 06. So did I sprinkle magic dust on their roofs? Did I go to the back yard and bury 6 statues instead of merely 1 statue of St. Whomever, patron saint of the desperate? No. I concentrated on the holy trinity of real estate: pricing, staging, and marketing. In a buyer's market, things are still selling, it just takes a longer time. In 2005, it might take 20 days. in 2008, it might take 100. But it will sell. Sure, there is a lot of stuff on the market that is sitting for over 200 days. But, I am highly confident your home can be sold if properly priced, staged, and marketed. Will you make money? Who knows. I don't know what you paid for it nor what you owe on it. But rest assured, if your goal is simply to "move" it, absolutely it can be done.
Does anyone else have an opinion? Help us all out and comment below. If you can't see the "Leave a Reply" box below, click the "Continue" button then scroll to the bottom.