The other day I had a friend pass through the Lake Martin area who invited me to lunch.  To protect his privacy, and to ensure that this isn't the last time he buys my lunch, let's call him Timmy.
We went to Catherine's and had a nice talk mainly about two subjects: a.) Lake Martin real estate, and b.) how he had forgotten how funny my sister and brother-in-law are.
On the printable subject of Lake Martin real estate, he asked these questions:
1. Are there any deals left for "regular cabin" people?
2. How can someone buy a lake home for $2 million then only come down three times a year?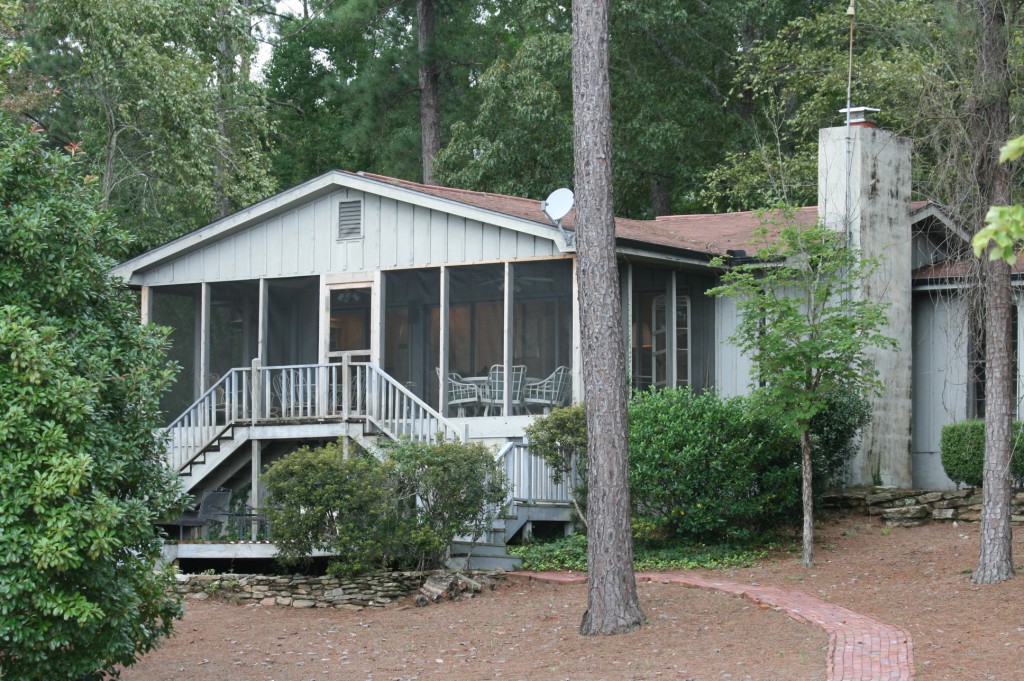 My answer to the first is yes, this year I have had really good luck helping several people buy waterfront homes under $300k, if not several under $250k.  Granted, they are hard to find, but if you scrap around and are ready to pounce, they are there.  Timmy agreed that I need to put him at the top of the list on those type of deals.
Secondly, I agree – but mine is not to reason why.
I Missed My Big Sales Moment
When I got back to the office, the two subjects snapped together in my mind, and I realized I missed my big sales moment.  I should have offered him a solution.  Zig would not be proud.
My answer to the second question should have been:
Well, Timmy, you have a job, a wife, kids, church, activities – how many weekends do you honestly see yourself coming to Lake Martin?
This question would seemingly put me on a direct failure path to the two big Lake Home Killer Objections: No Time and No Money.
Why on earth would any realtor who desires to feed his family ask such a question?
Because it would have led him to what I believe is his best solution: go in halvsies with a friend and buy 240 Bayou Road.
Let The Blatant Pimping Begin
Please know that in three years of blogging I rarely pimp my own listings.  I will mention them in an oh by the way, but I figure everyone is smart enough to click on the My Listings page if they want.  This is an exception:
At $599k, the home at 240 Bayou is realistic if you are on a tight budget – if you take in a partner.
The #1 objection that most people looking at the $300k level is they want more house or want a better lot / view / privacy.  Here you can have an awesomely huge lot, that is flat, deep water, big view, and woodedly private. You get a great house that is not a cold museum-like homage to decorating magazines, but a modern but fun, livable cabin.
And by sharing the lake home, you may have to split the weekends, but at our age with kids, you can't make it every weekend anyway.  Forget the guilt if you can't use it as much.  Plus – and this is a big plus these days – you cut the ownership cost in half!
Check out the slide show:
Let's say he admits he couldn't get this much for $300k on his own.  I hear him ask, "but John, if we like someone well enough to go in partners on a lake house we'd like to see them.  If we split weekends, we would never have fun together."
Again, Timmy, I am one step ahead.  240 Bayou has a guest house! They converted an old boat house years ago, but it is finished out beautifully with wood floors, a bathroom, tons of windows, vaulted ceilings, and a full kitchen.
Check out the listing video here or below
Did I mention the strong AU coaching connection?
Hey Timmy – buy this lake house!
If you would like to beat Timmy to a great deal, contact me by phone or email address at the top of the page.