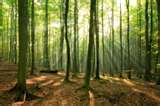 I am proud to be a member of the Lake Martin MLS.
It is the best repository of Lake Martin waterfront real estate.  Any agent or any brokerage that is even passingly serious about selling property here is a member, and updates his/her listings' information rather well.
So why do I go through all of the effort to have a blog and maintain my listings' information on it?
Because most people look for real estate by using internet search engines like Google, and those search engines cannot see inside the Lake Martin MLS.

Don't get mad, because they can't see inside your hometown's MLS either (most likely).  Nether can they see inside other systems that are currently closed, like Facebook.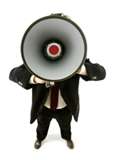 So how does the public get information about homes for sale?  Many buyers do go directly to the MLS and search, either as a service provided by an agent, or through the MLS's site itself.
But is that the best source of information?  Usually not.  The higher you go up that ladder, to the local MLS, then to Realtor.com, then to aggregators like Trulia, Zillow, and Roost, you lose information like pics and video and neighborhood data.  Buyers end up getting frustrated by the lack of data, and seek more relevant, local sources.
That's why locally produced and edited blogs like LakeMartinVoice.com are such powerful selling tools.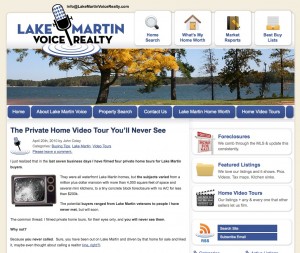 In contrast to the MLS, we are fully open and searchable by all search engines.  In fact, the very architecture of the site is designed to promote that.  We produce hyperlocal content – that is, I have pictures and video not only of the homes, but of the streets, what the neighbors' homes look like, pricing trends, where to eat lunch, and how not to get burned in a purchase.
This sort of information, praise God, has proved extremely valuable to buyers over the last three years, and keeps them coming back and referring friends to our real estate brokerage.
If you are a Lake Martin seller, don't you want your home to be listed in a place that can instantly get out the word about your waterfront home, lot, or condo?
Contact us through this form , or email the address at the top of the page, or call at 334 221 5862.
The MLS is helpful, and is certainly used by many buyers at some point in their search.
But if you build your marketing platform around it, you could risk not being heard, like the proverbial tree falling in the forest.