To get this footage for Part 3 of the seawall construction project at Water's Edge on Lake Martin, I braved some pretty harsh weather.  Let's just say it has been cold this week at the lake.  I know my job looks glamorous – lapel mic and all – but I do, at times, suffer for my art.  If I help just one lake lover learn more about concrete seawall construction, though, it's worth it.
The seawall around the huge peninsula at Water's Edge is almost complete.  Since Alabama Power lowers the water level of Lake Martin by about 10 feet every winter, it provides a great opportunity to build and repair docks and seawalls.  Henderson & Coker construction of Alex City started from scratch on this one, and now this property is safe from the natural erosion that happens at the lake's shoreline.
For more sea wall construction: Concrete Sea Wall Construction Part 1 and Concrete Sea Wall Construction Part 2.
I end this video standing beside the waterfront home for sale at Lot 2 of Water's Edge. If you have not had a chance to see these homes, you really need to.  Lot 1 and Lot 2, Water's Edge are for sale now.  We are finishing up the dock plans and work, but other than that, they are good to go.  Water's Edge gives you a unique opportunity to buy a Lake Martin waterfront home that is technically a foreclosure, but, in reality, is a brand spanking new home.  These homes were designed by the award-winning Jones Pierce Architects of Atlanta.
So many times when looking at Lake Martin foreclosed homes, I see the typical wear, tear, and sometimes downright abuse that can happen with foreclosures.  At Water's Edge, when the bank foreclosed on these lots, there were only concrete slabs.  So the bank finished them from the ground up, and they did it with the help of experts in vacation home design and construction.  Wade Wilmeth is the contractor who executed Bryan Jones' design.  Anybody familiar with Wade's extensive work around Lake Martin and sterling reputation will know the quality of the homes without even walking into them.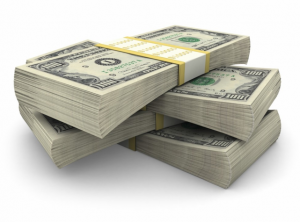 Where else will you get this big water view, this close to the water, on this side of the lake, with brand new, well designed construction, and at least 3 bedrooms – for this price??
I get asked all the time, "Are there still deals on Lake Martin?"  I'm telling you now, these are not deals – they are steals.
Contact me here, or give me a call at 334 221 5862 to come by and see them.  It is well worth the trip.
Related Videos:
Water's Edge on Lake Martin, Lot 1