Uncle Nick's Smokehouse is the newest of Lake Martin's waterfront restaurants.  Its main gig is barbeque – offered lots of different ways, but it also has many non Q items on the menu.
They opened earlier this summer, so my "new" description might not be all that accurate.  Sorry, but it has been a (blessedly) busy buyer summer and I am just now getting time to upload all of these video and photos.
Nick's menu ranges all over the BBQ spectrum.  They offer brisket, chicken, and turkey dishes, though the focus seems to be more on pork.  At least when I have been there I have had mostly the pork dishes. I have had the BBQ turkey sandwich, the BBQ pork sandwich, and, while they were good, they weren't my favorite. My favorite thing I have eaten at Nick's so far are the BBQ potato skins.  I don't see them on the online menu I linked above, but trust me, they are awesome. I had the pork ones, and liberally applied their Carolina and Alabama sauces. Yum.
As of yet I haven't tried any of their non Q items like steak or burgers or shrimp, but I have heard good reports from other folks.
Ambiance
Waterfront.  Need I say more?  No, but I will. You can dine alfresco – in riva al lago. If you don't like that, I have concerns about your salvation. Inside is nice, too. They have plenty of room, nice tables, and a nice bar area. I would say that it's a little more upscale feeling than nearby Oskar's and Niffer's.
Location
One of the many cool things about Lake Martin is the fact that we have many waterfront restaurants like Sinclair's at Kowaliga, Chucks, and Harbor Docks Anchor Bay. Uncle Nick's Smokehouse now joins that group.  If you've never tried it, you should.  There is something about arriving by boat that makes the food better, the sweet tea sweeter.  If you are going to Nick's by boat, please note that they are located on the east side of the Blue Creek Bridge, aka the Highway 49 Bridge.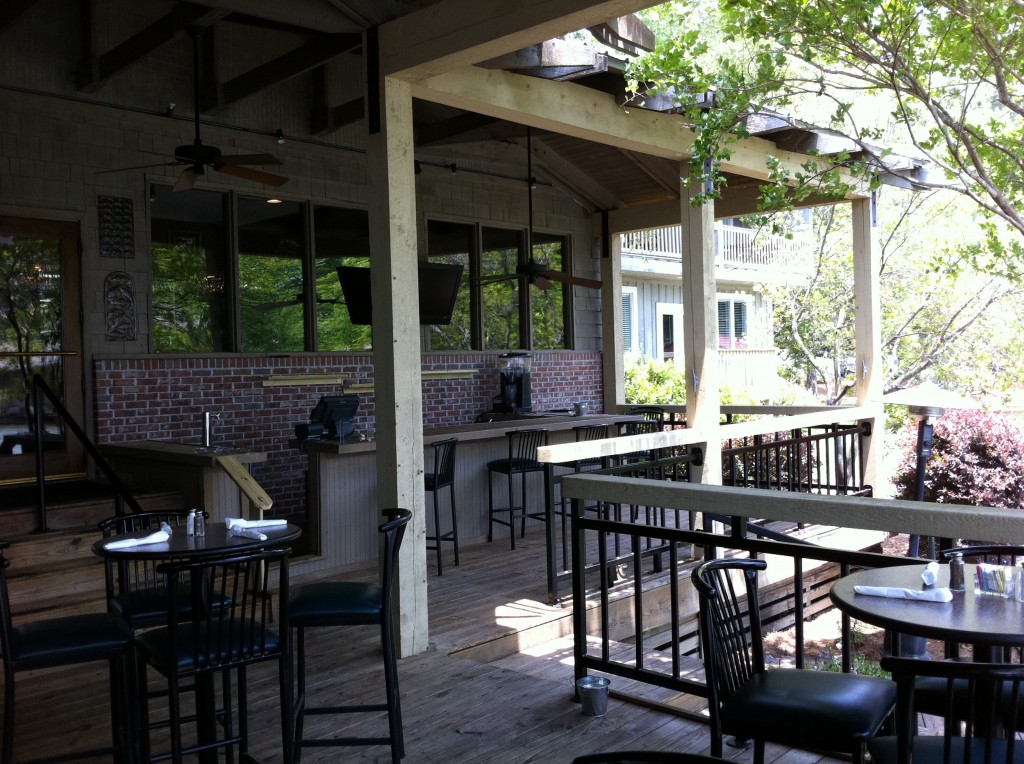 Blue Creek Bridge is kind of low, so take care to note if your boat will make it under.  At full summer pool of 490, you definitely will not make it under the bridge in boats like sport cruisers, fixed roof pontoon boats, T top fishing boats, or ski boats with fixed wakeboard towers.  If you have a smaller boat with a droppable bimini top, or if it's less than full pool, you might be OK.  Just check it out beforehand and be careful.
If you are coming by car, no worries. It is the latest proof that the Blue Creek area of Lake Martin is becoming known for its restaurants.
Uncle Nick's Strengths
Uncle Nick's Smokehouse has several strengths which I think will give it staying power. Forget good food and a great waterfront location, although it has both. Other restaurants in this same location have had both, and not lasted.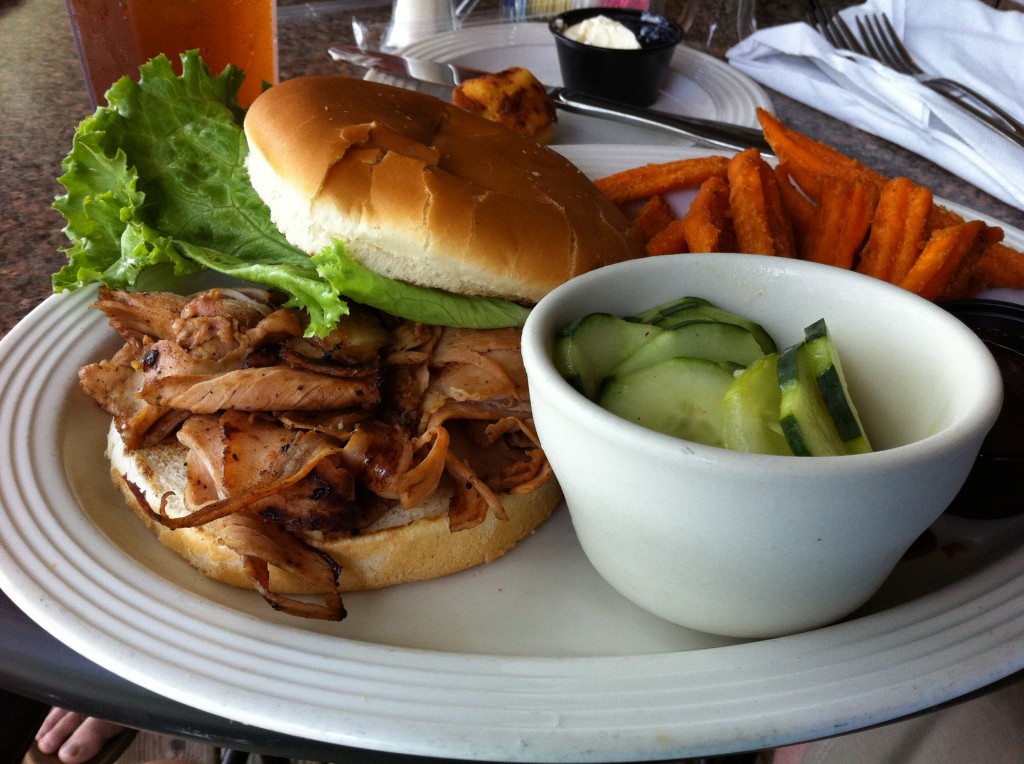 I have been impressed by Nick's management. They are professional. They are serious. They know what they are doing. Here are some examples:
Social Media – they have embraced social media marketing. For the last couple of years I have tried my best to help local businesses understand and take advantage of social media marketing. Nick's gets it.
I see Nick's reaching out and interacting with the Lake Martin community on Twitter and Facebook. I see they have started a blog. They are not waiting for you to walk in the door. They are reaching out to meet their potential customers on the web. I like it.
Synergy – This word is a tired MBA cliche. But Nick's is living it by working with their sister company, Creekside Lodge and Conference Center.  They share a parking lot, and cross promote each other very well.  Indeed, I had some buyers in town from Florida last month and I recommended Creekside to them. They stayed there and ended up eating a couple of meals at Nick's because it was such a short walk.  They enjoyed their entire Lake Martin experience and they recommend both.
We at Lake Martin Voice Realty welcome Uncle Nick's Smokehouse to Lake Martin and look forward to many more delicious meals there!