I'm watching you.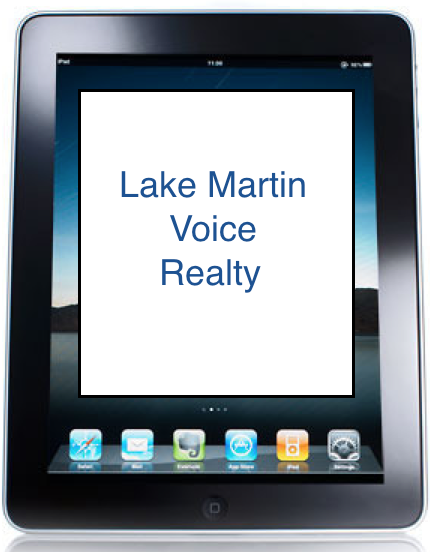 Well, not really. As the owner of Lake Martin Voice website, I am able to see in general how many people read the pages, where they click, how long they stay on the site, etc.
One really cool thing I noticed the other day was that I am getting quite a bit of traffic from people using mobile devices. In fact, about 20% of my traffic is from some type of mobile device. By a huge margin, the most popular device people use on my site is the iPad.
I suppose it's from people sitting at home and surfing the web on their iPads. I can't imagine that too many people with cell plans on their iPads are riding around Lake Martin looking.
These big numbers made me wonder what the iPad experience is for my readers, so I got mine out and played around with it.
I found that my site handles is quite well. The pictures and videos work and look great. The only thing I had to change was how the Lake Martin MLS displays on an iPad. If you click to "Home Search" or "Property Search" link to look for homes or lots, you will be given a choice. The MLS feed will ask you if you want the Full Site or the Mobile Site.  It's my recommendation that you use the Mobile Site.  It is a little easier to navigate, and it frames the home pictures and videos really nicely.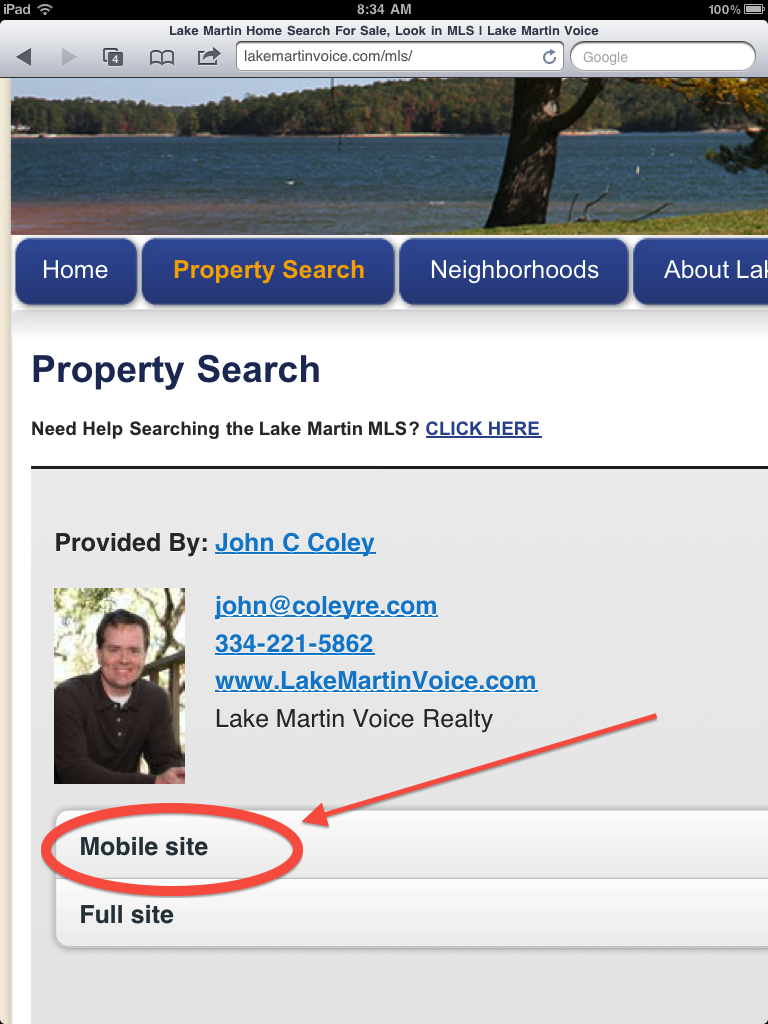 So whether you're sitting in your living room on a iPad, at work or home on a desktop, or reading this on your phone, we thank you for dropping by. It's our aim to be not only the most helpful website and brokerage in the Lake Martin area, but also to be at the leading edge of real estate technology in the entire nation. If you have any suggestions on how we can get better, please let us know by using this form to contact us or email us at info @ LakeMartinVoice . Com.
Thanks!